Edinson Cavani To Leave Manchester United For Boyhood Dream Club Boca Juniors
Published Tue Mar 09 2021 By Bran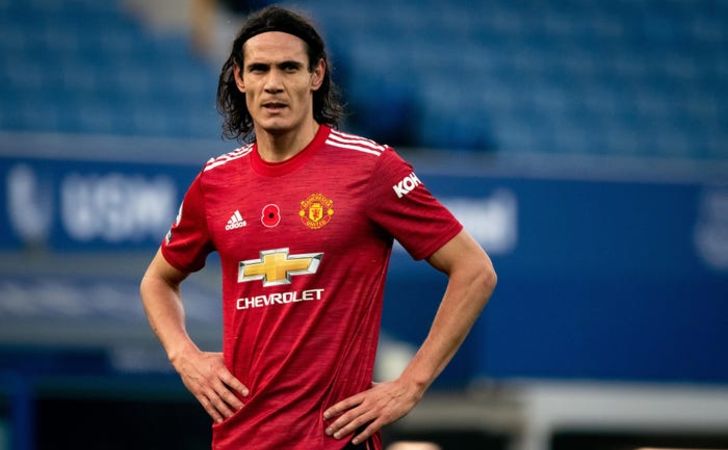 Uruguayan striker Edinson Cavani looks determined to end his Manchester United journey to join South American heavyweights Boca Juniors in the summer.
Manchester United striker Edinson Cavani looks unsatisfied with his time at The Red Devils' camp as reports emerged late on how the 34-year-old wants to leave. It's interesting enough how Uruguayan professional soccer player wants to play for the Argentine side, Boca Juniors, who hold massive prestige and fame around South America, if not the world.
PSG's all-time highest goalscorer Edinson Cavani completed his transfer to Premier League giants Manchester United in October 2020. While the move has helped Ole Gunnar Solskjaer's side get some momentum when they lack confidence in front of the goal with his seven goals in 25 appearances, the striker isn't looking to be the third fiddle anymore.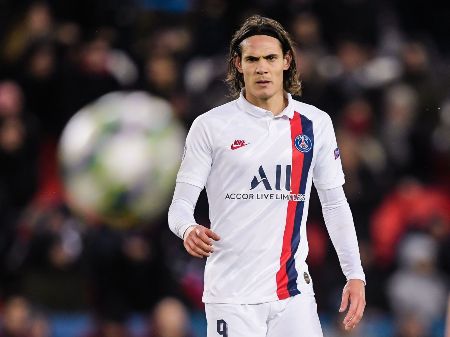 Edinson Cavani joined Manchester United on a free transfer in October.
Photo Source: Playing For 90
Cavani has clearly struggled to start for the heavyweights, falling back to the likes of Marcus Rashford and out-of-form forward Anthony Martial.
Don't Miss: Soccer Star Weston McKennie's Net Worth Is Huge! Know About Juventus Star's Wealth
Cavani was also left out of United's big win against arch-rivals Manchester City on Sunday, which could have been a big moment for the Uruguayan forward to take his place in the heart of the fans at the English side.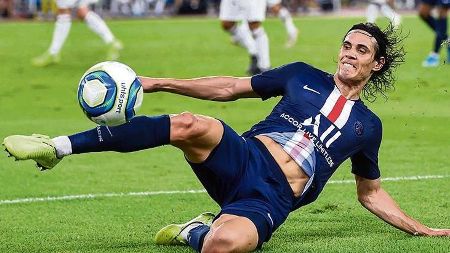 Edinson Cavani looks all set to move to Boca Juniors from Manchester United.
Photo Source: Insider
Reports emerged yesterday morning on how the former PSG striker has asked the Manchester United management to let him make his transfer move to his boyhood dream club, Boca Juniors, once this season ends in July. Although there have been several talks about his contract extension, it looks like the 34-year-old athlete has already made up his mind on where he wants to play next season.
Relatable Read: Who is Marcus Rashford's Girlfriend in 2020? Find Out About His Relationship
Edinson Cavani might have just scored seven goals in his time at Old Trafford, but that figure would look impressive considering how he started in only 11 games to this date.
The forward might be willing to move to Boca Juniors next summer, but that doesn't mean that his role at Manchester is over. With the Premier League's final fixtures upcoming alongside the knockout rounds of the Europa League, Edinson Cavani has a great chance to contribute big to finish his Manchester career on a high.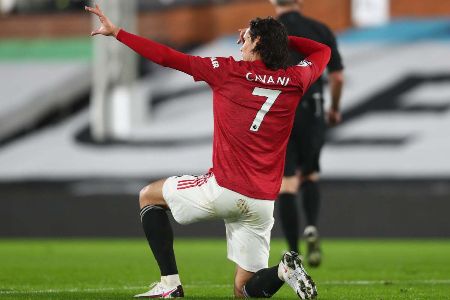 Boca Juniors' target Edinson Cavani has scored seven goals for Manchester United to date.
Photo Source: Goal
Ole Gunnar Solskjaer's side might be looking forward to a striker hunt yet again as Cavani looks to leave. The names on the rumors also include Norwegian beast Erling Haaland, which would probably end the team's incompetence in front of the goal to an end.
If Edinson Cavani's move to Boca Juniors goes as planned, then he would be taking a massive wage cut of around £210,000. As per further reports, the former Serie A attacker would be demanding a lengthy contract of around three years with the Argentine team. Boca Juniors have been keen to land the United's third-choice forward, which will just add more firepower to their attacking threats.
Also See: Billie Eilish and BTS To Perform At The Grammy Awards.
For more news and updates about your favorite stars, please stay connected with us at Glamour Fame.
-->