Camille Grammer Claims Kyle Richards Got Her Fired from Real Housewives!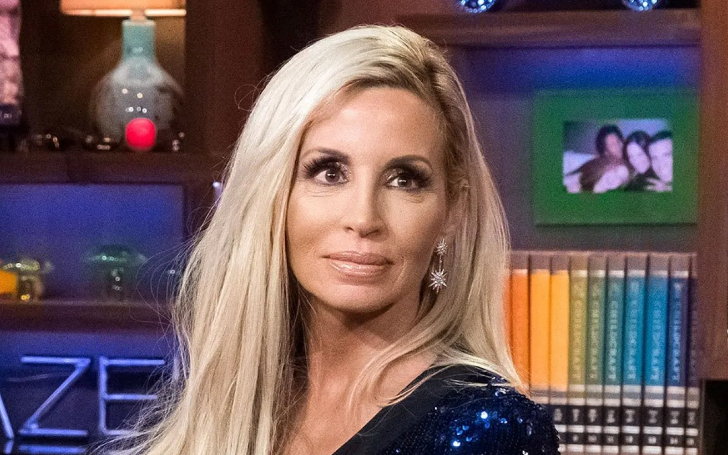 Camille Grammer confirmed her exit from the RHOBH and blames Kylie Richards for it.
Camille Grammer of The Real Housewives of Beverly Hills confirmed her exit. The star claimed Kylie Richards is to blame.
Camille finally confirmed she wouldn't be returning to the show next season as she revealed on her Twitter post - the decision about her future on RHOBH was left to Kylie Richards. (There was some serious drama too.)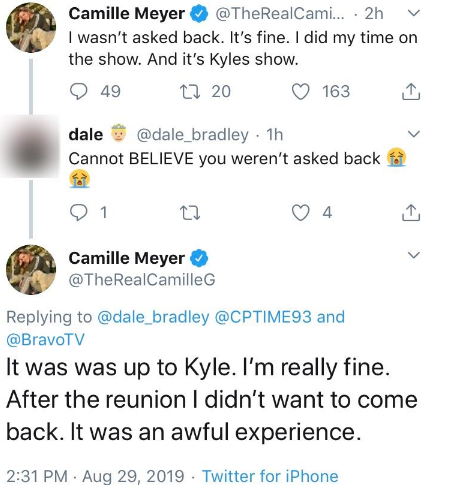 One of the fans asked if she would make a come back on the next season, the 51-year-old replied, "Nope."
Camille tweeted on August 29, "I wasn't asked back. It's fine. I did my time on the show. And it's Kyles show."
Later, Camille further revealed her stint on the show was left on Kylie's hands by the producers of the RHOBH.
Camille said, "It was up to Kyle. I'm really fine. After the reunion, I didn't want to come back. It was an awful experience."
Well, that's not all, Camille had some issues with the producers of the show. The 51-year-old TV personality agreed with a fan who felt the producers were using Grammer for drama and ratings.
Camille further shared an update about her friendship with Lisa Vanderpump, making it clear they still keep in touch.
Also See: Lisa Vanderpump Sheds Some Light on The Real Housewives of Beverly Hills Dog Drama
The claim comes after the Bravo network confirmed the addition of two new cast members to the RHOBH, Garcelle Beauvais and Sutton Stracke.
Following the news, Camille has been posting a series of tweets recently, just earlier this week.
Grammer wrote, "What made the show work was the main cast being Lisa and Kyle. [Kyle] needed Lisa to balance her anxiety and keep it classy. Now [with] Teddi involved [Kyle] acts immature. It's not good for the show."
Well, that was the story so far, the filming of the Real Housewives of Beverly Hills season 10 has officially begun and is expected to air early next year.
-->