Who is Camille Rowe's New Boyfriend? Get All the Facts Here!
Published Sun Dec 15 2019 By Travis
Camille Rowe is famous in her own right, the model who was Miss April of 2016 Playboy magazine, roamed the imagination and dreams of many men and women all over the world. But there is something else which is going to bring even more notoriety and attention than being on a Playboy magazine, and it's, being romantically linked with a pop star.
Camille Rowe was the center of attention for almost a year from 2017 to 2018 when she was linked with the former 'One Direction' crooner/teenage-heartthrob, Harry Styles. After the breakup of the extremely successful and popular band 'One Direction,' there was heightened attention on the five boys of the band, and everything from their solo music careers to the women they were dating became constant fodder for tabloid media and page six.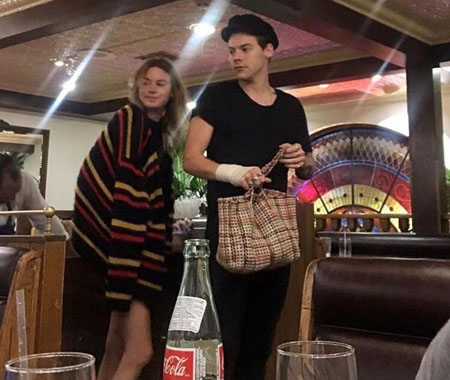 Camille Rowe and Harry Styles were in a relationship for about a year.
Source: Instagram
Camille Rowe was caught in the media frenzy of being linked with Harry Styles, and for a year, the images of the two holding hands and country hopping from one place to another was all the talk of the gossip columns. But then around mid-2018, Camille Rowe and Harry Styles called the curtain on their relationship, and the couple broke up soon after. The exact reason for the breakup was a mystery, but it seems the singer is confirming something on his new album, 'Fine Line,' where he also seems to be taking some shorts at the model's new man.
Who is Camille Rowe's New Boyfriend?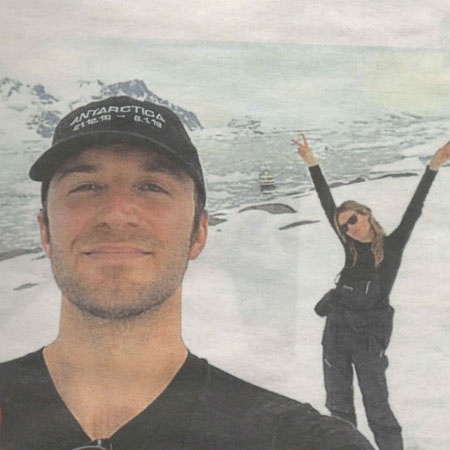 Theo Niarchos and Camille Rowe are in a relationship since July of 2018.
Source: Instagram
Camille Rowe was single by the mid-point of 2018 after Harry and the model mysteriously broke up without citing any reasons. But she was not single for a long while because the French model was soon seen holding hands and getting cozy with Millionaire art collector/dealer Theodorakis Niarchos, who used Theo Niarchos for simplicity.
Theo Niarchos is the son of the Greek Billionaire, Philip Niarchos, shipping tycoon and eldest son of the shipping magnate Stavros Niarchos and Eugenia Livanos. Stavros built an empire from the shipping industry and left his sons to inherit the company and also the vast art collection.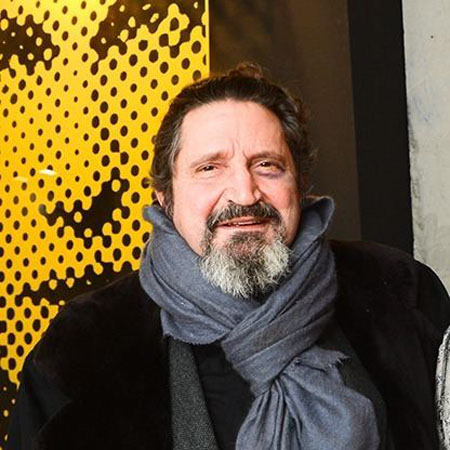 Philip Niarchos is a Billionaire and also the father of Theo.
Source: Alchetron
As of this writing, Philip is worth around $1.6 billion and is rumored to be the owner of the famed painting Vincent Van Gough's "Self-Portrait," which was sold for an eye-watering sum of $71.5 million in 1998. Philip is also a father of four kids, two girls, and two boys, and Theo is a third of four kids, and he was born on 1991.
Theo will also inherit his father's fortune as his father did with his grandfather, and he will be involved in the running of the shipping company, which was able to make the family their fortunes. Theo also picked up on his father and grandfather's love for art and the idea of collecting rare pieces of history on canvas.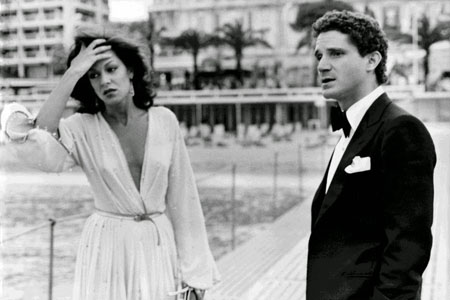 Philip Niarchos made his career expanding his father's shipping business.
Source: Anthea Missy
The son of the Greek Billionaire finished his college education and started collecting and dealing with arts. Though the family likes to stay out of the limelight for most parts and they are extremely private when it comes to their personal lives, dating a supermodel is definitely going to bring a lot of attention from the press and the public.
Theo and Camille were seen together in July of 2018, and they were seen out and about frequently in the subsequent months with the couple not making their relationship official but also nit hiding their feelings for one another.
They were also seen together during a recent trip to Antarctica, but the couple is also keeping their relationships away from the public's eyes for the better part of a year now. According to most reports, the lovebirds are still together and going stronger by the day, and the recent attack by Harry Styles also confirmed the couple is enjoying their time together.
Harry Styles Mocks Camille Rowe's New Boyfriend in the Song Cherry
Harry Styles and Camille Rowe broke up without giving any particular reason for why they took the step to stay apart from one another. There were speculations at the time, but the singer and model were not revealing anything about their relationship and why they broke up, but then Harry Styles released the album 'Fine Line' wherein the song, 'Falling,' the singer seems to hint infidelity was the reason for the demise of their relationship.
The former One Direction singer sings, "I'm in my bed, and you're not here. And there's no one to blame but the drink and my wandering hands." Harry does seem to be taking the blame for the reason their relationship failed, but on another track was where the singer took some shots at Camille's new flame, Theo.
Listen: Cherry By Harry Styles, where he throws some shade at Camille Rowe's new man
In the song, 'Cherry,' Harry sings, "Don't you call him 'baby,' we're not talking lately. Don't you call him what you used to call me", before adding: "Does he take you walking round his parents' gallery?" Wow! Way to tell the man your ex is in a relationship with is not a self-made man and enjoying the wealth accumulated by his father and grandfather before him.
It seems Harry is still not over the breakup a year and a half later, but Camille seems to be content with the life she is sharing with her new beau Theo Niarchos.
Also Read: Facts on Stargate star Mili Avital; Charles Randolph Wife since 2004
Before you leave, make sure to visit Glamour Fame to be in the know of all the happenings in the world of show business.
-->