Tommy Gainey' Wife Erin Joiner - Top 5 Facts!
Published Fri Dec 13 2019 By Travis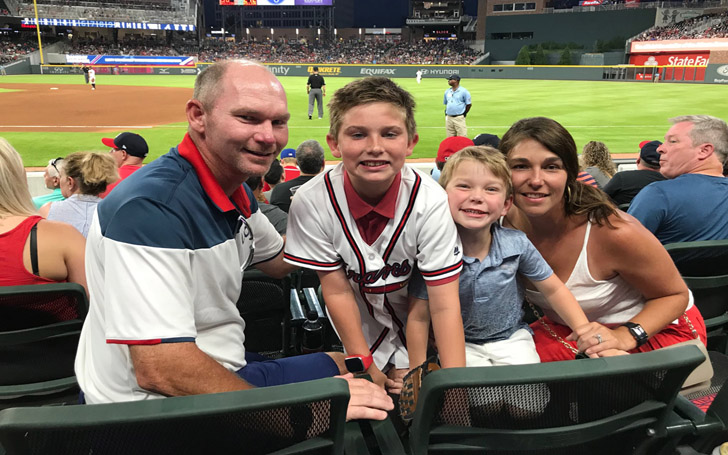 Being the wife of a professional athlete is not as glamorous as people think it is, being a wife of a professional athlete involves a lot of traveling, staying away from home and a lot of hotel rooms. But for Tommy Gainey's Wife Erin Joyner, it comes with the territory of being married to someone who is always on the go.
Tommy Gainey is a professional Golfer and got his PGA card in 2008. He made a lot of noise at the start of his career, and the reason for the player getting a lot of attention was because of his tendency to use two black wet-weather gloves while playing the game. Most Golf players only use one glove, but Tommy said he learned the two glove way from his father, and it just stuck with him.
But the reason Tommy Gainey is currently in the news is not because of his prowess with the aluminum clubs during Tee time; instead, he is making a lot of waves because the father of two was caught during a sting operation, trying to solicit a prostitute. This is also the reason why people want to know about the wife of the PGA player. So, here are five facts you should know about Tommy Gainey's wife, Erin Joiner.
5. Erin Joiner was the Vice-President of the PGA Tour Wives Association
It is a lonely life being at the road all the time, and most players are not making the big dough most famous players are making which allows them to maintain multiple houses throughout the PGA Tour circuit, most of the players are trying to make ends meet, and one of the problems of wives of the players is the fact they need to up and leave all the time.
So, in order to make all things seem like home for the family member of the players, the PGA Tour Wives Association was started, and for a little while, Erin Joiner was the Vice President of the association.
4. Erin Joiner and Tommy Gainey Got Married in 2010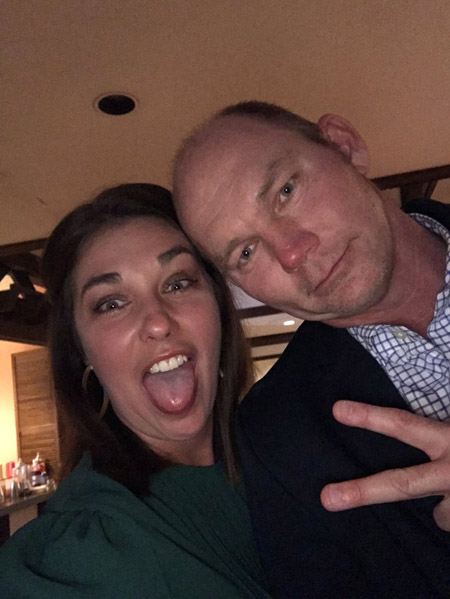 Erin Joiner and Tommy Gainey got married in 2010.
Source: Twitter
Tommy Gainey was starting out in his career as a professional golfer in 2008 and making a real mark with a few wins and good paychecks, and while his career was thriving, Tommy Gainey was also looking to tee off his family life. Erin Joiner met Tommy Gainey soon after and dated for about two years, they got married in 2010, and they've been together of almost a decade.
3. She is Supportive of Her Husband's Career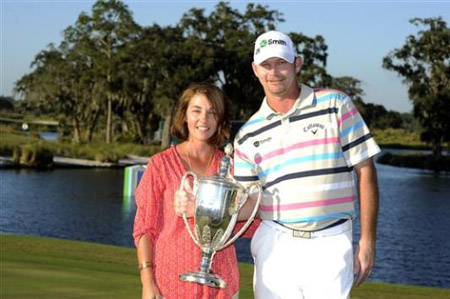 Erin Joiner holds down the fort while Tommy goes off on tour.
Source: Great Golf Deals
When a husband or a wife is constantly on the go, there certainly appear some cracks in the relationship between the two people. It was not all glitz and glam, the life on the road, but Erin was there for the long haul, and she was always there for her husband, making sure he's got a support system at home so he can go and do what he does best on the course.
Also Read: Does Jane Slater Have a Husband? Details of Her Relationship History!
In an interview, Erin said, "I kind of go back to when we first met. You know, you meet a professional golfer, and you start traveling, so it's kind of cool." But after a while, she knew the reality of the whole thing and still wanted to be there, and build a family with Tommy.
2. Erin Joiner is the Proud Mother of Two Beautiful Kids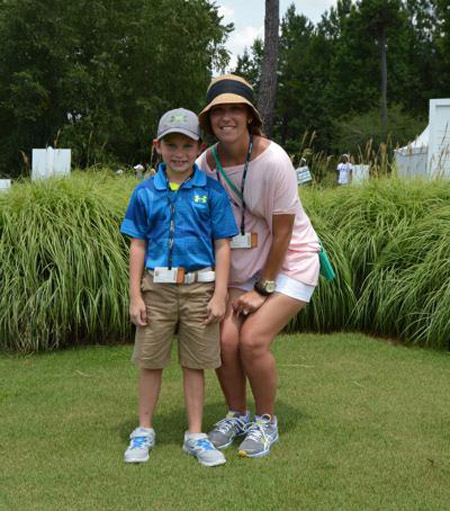 Erin Joiner is the mother of two kids she shares with her husband Tommy Gainey.
Source: oanow
In 2008, after the couple met, they started to live together, and she became pregnant with the couple's first child. The kids are also used to their father's constant traveling schedule, and their first child, a son, is right now 11 years old. Their second child is currently five years old, and Erin explained the difficulty of raising a family while also living out of suitcases.
1. Erin is yet to Address He Husband Tommy Gainey's Recent Arrest for Solicitation of a Prostitute
Erin, by all accounts, is an ideal wife any athlete would want to come home to, but it seems the love and care she provided to her husband was too much because of what happened recently in Florida while Tommy was on tour.
In a sting operation by Polk County Sheriff, which lasted six days and was code-named, "Operation Santa's Naughty List." Due to the sting operation, Tommy was caught on camera, offering a sex worker $60 for oral sex.
Also Read: Tom Brady States the Strip Mall Scene in 'Living with Yourself' is Not a Jab at Robert Craft
Tommy was arrested on 8 December 2019 and released on 9 December 2019 on a $500 bond. Over 120 people were arrested by the sting operation, and the Golf player was charged with a 1st-degree misdemeanor solicitation charge. The Golfer is yet to make a public statement, and so is his wife Erin, who is silent on all platforms about her husband's arrest.
Before you leave, make sure to visit Glamour Fame to be in the know of all the happenings in the world of show business.
-->