Who is Candiace Dillard's Mom? Learn About Her Parents and Family Life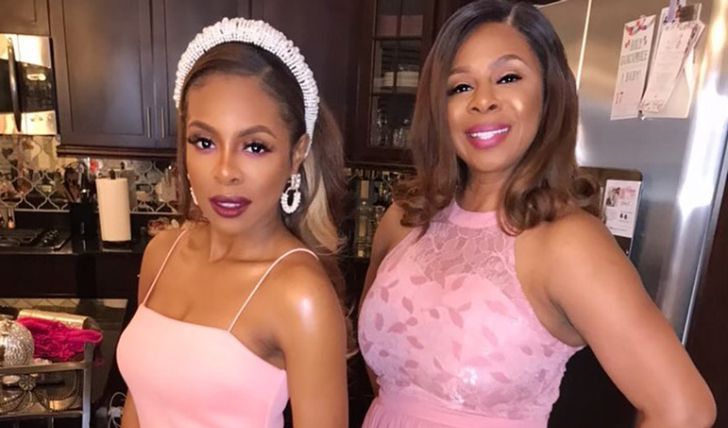 The Truth About Candiace Dillard's Relationship With Her Mother: Know It All Here!
Candiace Dillard won the coveted Miss USA title in 2013; she is a well-known face in the pageant industry. Dillard has ranked top spots in National Miss American Coed, Miss District of Columbia, and Miss Maryland USA. Candiace is also an aspiring actress and singer. You may recognize her from the web series Pivot Point. And if that isn't enough, Candiace is also a budding entrepreneur; she co-founded the Prima Hair collection.
The former Miss USA is a Howard University graduate who has also served a tenure in the White House during President Obama's administration. She currently stars in Bravo's The Real Housewives of Potomac, and her tense relationship with her mother has been the ongoing drama in the show. While her love life is also a topic of interest for many, lately people have been curious about her relationship with her mother.
Candiace Dillard's Tense Relationship With Her Mother!
Dillard was born on 14 December 1986 in Biloxi, Mississippi, but she grew up in Atlanta, Georgia. She has addressed her family issues quite a few times in the RHOP. Dillard revealed, her parents, Walter and Dorothy, got divorced after her father's infidelity resulted in the birth of her half-brother. Dillard's mother is married to her second husband, Ronald.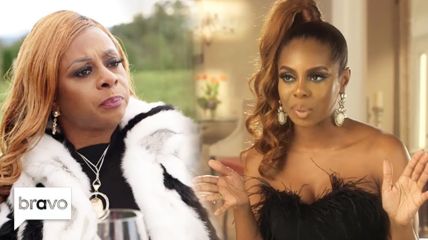 Dillard's parents separated when she was young.
Photo Source: Bravo TV
Starring in popular Bravo's series might have done more harm than good to Dillard's public image. The show has exposed Dillard's ill-fated relationship with her mother, Dorothy, a therapist. The Real Wives of Potomac also stars Karen Huger and Robyn Dixon.
Don't Miss: Who are Jenna Ortega's Parents? Learn About Her Family Life
Throughout season 3, fans can observe how Dorothy has been micromanaging her daughter's life. She's there prying on Candiace's relationship and wedding plans with now-husband Chris Bassett. Candiace's quarrel with her mother was a hot topic in reality television; In July 2019, Dillard claimed her mother hit her with a purse.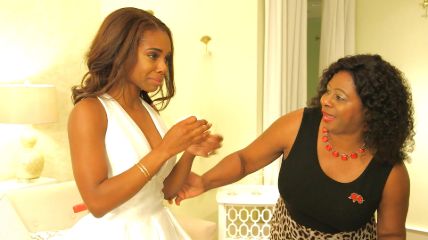 Candiace and her mother began therapy sessions after repetitive quarrels.
Photo Source: Bravo TV
Soon after the infamous incident that revealed Candiace messed up the equation with Dorothy, the mom-daughter duo began therapy sessions with each other. According to Candiace, there hasn't been any progress in their relationship. She said on RHOP that Dorothy's words and actions wouldn't correspond.
Candiace Dillard Gives an Update on Her Relationship With Her Mom!
Dorothy has no qualms sharing her opinions on screen, even if that means embarrassing her daughter. In one episode, Dillard was flushed when Dorothy revealed that she owned the townhouse where Candiace and her husband moved in. The duo purchased a new house for themselves without Dorothy's help in season 6.
Dillard says her mother is adding to her stress.
Photo source: WWHLWAC
The house cost Candiace a whopping $1.1 million. "My mom comes to visit just as much, if not more, than she did when her name was on the deed," said Candiace in an interview. During one of her visits to the new house, Dorothy didn't fully approve of her daughter's choice of decoration inside the house.
Check Out: Who are Sam Waterston's Children? Learn About His Family Life
In the sneak peek of the next RHOP episode, Dillard can be heard saying, "This week my mom came to town to support me for the music video," she adds, "But this is definitely adding to my stress, I'm going to be edgeless at the end of the music video week, send help." Dillard's album Deep Space is two days away from its release; it's available for preorder on Spotify.
For more information and news on your favorite stars, stay connected to Glamour Fame.
-->