Cara Delevingne Enjoys a Date Night with Girlfriend Minke, Detail About their Affairs and Relationship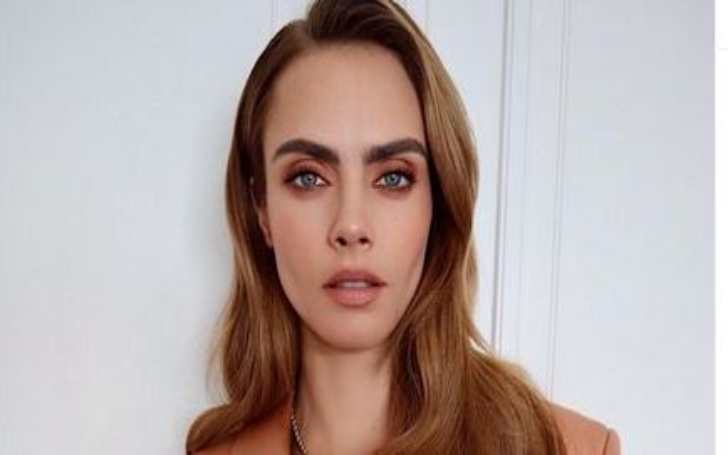 Cara Delevingne is one of a famous British celebrities with a huge fan following. She is a model, actress, and singer who has gathered fame with her incredible career. In 2012 and 2014, she even won the Model of the Year at the British Fashion Awards, which helped her to secure several brand endorsements.
Regarding Delevingne's acting career, she is best known for her role as Margo Roth Spiegelman in the 2015 released movie Paper Towns. Some of her acting credits include Only Murders in the Buildings, Miss Americana, Suicide Squad, Pan, Kids in Love, and so on. Let's learn about the famous British personality and find more interesting facts.
Cara Delevingne Enjoys a Date Night with Girlfriend Minke
The beautiful actress Cara Delevingne often catches the limelight through her remarkable career. She has also amassed massive popularity through her love life and affairs. Recently, Cara attracted a considerable crowd after she enjoyed a sweet date night with her girlfriend. So, let's know in detail.
Cara was spotted enjoying date night with her girlfriend, Minke. Delevinge and her squeeze went on a date at the Love on Tour concert.
During the event, she dressed, wearing black pants with a coat. Similarly, her partner wore bright white jeans and a black leather jacket. The duo enjoyed their date to the fullest in California and attracted huge attention with their presence.
Relationship History of Minke and Cara Delevingne
Cara Delevingne and Minke confirmed their relationship in June 2022 after the two were spotted kissing Portofino, Itlay. Since then, the duo are keeping their romance relatively low and is rarely seen in the public eye.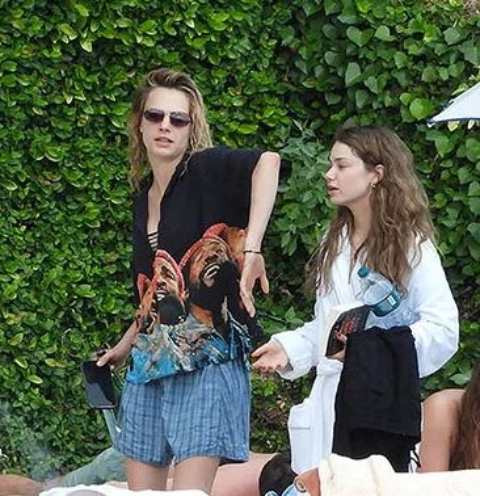 Minke, whose real name is Leah Manson, is a successful musician who mostly plays the blues. With her talents, the musician's songs are getting millions of Spotify streams, especially she hit one Gold Angles. Cara and Leah share an inmate love life. Furthermore, they are often seen traveling together to various destinations.
Neither of the parties has officially announced their romance. But the world knows they make a great couple and will soon reveal one another on their social media accounts. For now, the couple remains content and public about their relationship.
Cara Delevingne and Her Former Partner, Ashley Benson, Break Up
In 2018, Cara Delevingne and Actress Ashley Benson's relationship sparked many headlines. The information became public after they were spotted kissing at London Airport. Since then, they have been photographed together several times and have made an enormous buzz in the industry.
After a year, Cara officially announced their romance to the world through her Instagram account and several interviews. After confirming the love, they soon started appearing in several awards shows and featuring in one another's Gram posts. During Ashley's birthday, she even shared a picture and captioned it with a sweet message that reads.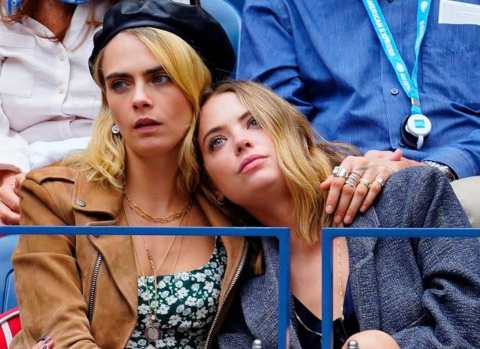 "Happy birthday ashleybenson There is so much I could say but something I love and cherish most about us is that I don't need to because YOU KNOW and that's all that matters. I love you beyond words my sprinkles, choonchi, angel face.
Like any relationship, Delevingne and Benson faced several ups and downs. But in 2020, they officially parted ways and shocked the whole world. Currently, Benson is involved romantically with the famous rapper G-Eazy while Delevingne is with her new flame.
Sexually Harrassed
In October 2017, allegedly, producer Harvey Weinstein sexually harassed Cara Delevingne. She added that the producer offered her a threesome in the hotel and tried to kiss her in exchange for a role. Cara also alleged that Harvey told her she would never serve as an actress due to her sexuality.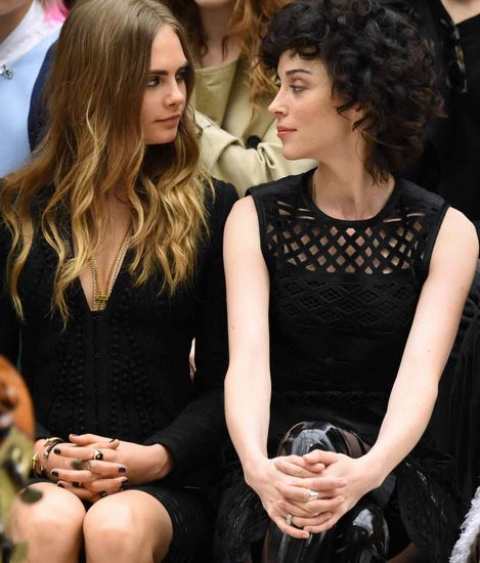 Despite declining, she still played in The Weinstein Company-produced film Tulip Fever. In 2014, she began dating American singer and songwriter St. Vincent. They enjoyed their relationship for almost two years before parting ways in 2016.
Furthermore, she also dated actress Rodriguez for several months. Before starting a romantic affair with Minke, the model was spotted kissing English actress Sienna Miller at Temple Bar in New York City.
How Rich is Cara Delevingne? Know About Her Net Worth in 2023
Without a doubt, Cara Delevingne is the most versatile personality in Hollywood. She has grabbed success in every field she steps in. As of 2023, she is enjoying a net worth of $50 Million, which she earned through her incredible career. Most of the money is from her modeling career and brand endorsement.
Cara is an essential cast in every appearance and is paid a considerable salary. With her great looks, she has done several ads and ramp walks.
Also, Delevingne has been involved in several blockbuster movies and series. Her starred film Suicide Squad gathered a total of $746.8 Million under a budget of $175 Million. Similarly, her other film Paper Towns, made over $85.5 Million under a budget of $12 Million.
Currently, the British actress serves as Vignette Stonemoss in the Carnival Row series. Her estimated annual income is over $1 Million through her overall participation. As of now, the actress is living a lavish lifestyle. She owns several luxurious houses around the country and currently resides in her $7 Million Los Angeles home.
Formative Years
The model was born on August 12, 1992, in Hammersmith, London, England. Her full name is Cara Jocelyn Delevingne. She was born to her father, Charles Hamar Delevinge, a property developer, and her mother, Pandora Anne Stevens.
Delevinge's sister is a successful model and socialite with a considerable fan following. Deveingne attended Francis Holland School for Girls. But later moved to Bedales School and studied music and drama.
At age ten, she did her first modeling job for Vogue Italia. Her sister is a successful model and socialite with a considerable fan following.
After Cara's great work, she signed contracts with several modeling agencies. Further, she made her first acting appearance in the 2012 film Anna Karenina where she was portrayed as Princess Sorokina.
Stay Attached To Glamour Fame For More Content
-->