Cara Delevingne - How Much Is The English Model's Net Worth?
Everything You Should Know About Cara Delevingne's Net Worth! The Complete Report Here!
The English model turned actress and singer Cara Delevingne's accomplishments, and success story is widely known in Hollywood if not the whole world. The 29-year-old is noted for her distinctive facial features and her multiple talents.
Cara Jocelyn Delevingne was born on 12 August 1992 in Hammersmith, London. Cara hails from a renowned family in the high society of London.
But Cara's childhood, as she remembers, wasn't all happy and pretty. In fact, Cara, in most of her interviews, recollects her years growing up to be a dreadful series of experiences but also one that made her into who she is today.
Cara Delevingne's Massive Net Worth
Cara Delevingne has no doubt covered many milestones in her career. and that too at a very young age, she was signed by Storm Management after she left school in 2009, and only 3 years in modeling, she won model of the year at British fashion awards in 2012 and 2014.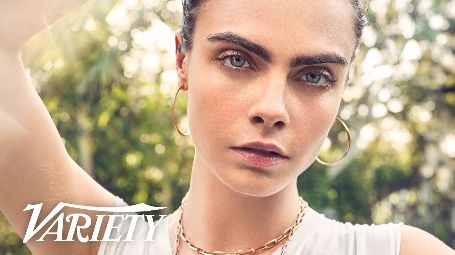 Cara Delevingne has an estimated net worth of $28 million in 2021.
Photo Source: Variety
Cara Delevingne pursued her modeling, acting, and music career simultaneously and yielded success in all of them. And like this wasn't enough, she has also tried her skills in designing. She has designed two fashion collections for DKNY and Mulberry.
The multitalented model's acquired wealth is no less than any other supermodel in the world; her net worth in 2021 is estimated to be a whopping $28 million; she was the second-highest-paid model in 2015 and is said to have raking $9 million yearly.
Check Out: Chelsea vs. Manchester City And Southampton Vs. Leicester In FA Cup Semifinals
Delevingne currently lives lavish mansion worth $2.5 million in Los Angeles with her sister Poppy. Cara has been the face of luxury brands like Burberry, Topshop, Puma, and countless more. The 29-year-old took hiatus from her modeling career to maintain a life balance that her arduous job didn't allow her to.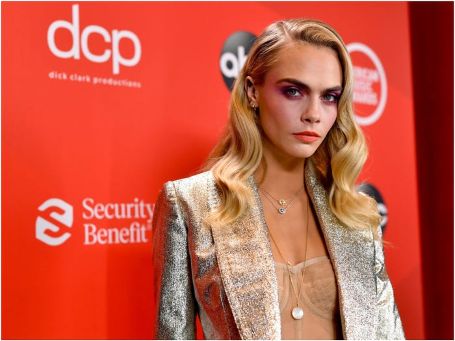 Cara Delevingne is on hiatus from modeling since 2015.
Photo Source: Insider
Cara Delevingne reasoned in an essay published in TIME magazine that It'd taken time, but now I realize that work isn't everything, and success comes in many forms. I've opened my mind, and now I embrace new things with a childlike curiosity. I'm spending more time doing the stuff I love. And I've been able to do better work because of it".
Related: Is Ashley Benson Dating Cara Delevingne? Get All The Exclusive Details!
Since taking a break from modeling and focusing on other aspects of life, Cara Delevingne says that she is happier than ever.
Cara Delevingne's Career
From modeling for the world's biggest brands and starring in blockbusters movies to writing her own song, Cara has done it all.
Cara Delevingne's immense success in the modeling world came very early to her; she shot for Vogue Italia when she was only 10. A conscious step towards it was made in 2009 when she joined the storm management. And by 2012 and 2013, she was already leading in her field.
Cara Delevingne is currently dating her co-star from "Life in a Year," Jaden Smith. Photo Source: Insider
Her breakthrough in acting came with her role in the British Psychological thriller "The Face of an Angel." and later went on to star in hits like "Paper Townseveral," "Suicide Squads," and her most recent being "Life in a year" opposite Jaden Smith, whom she is dating at the moment.
Delevigne is also a noted musician. In the past, she has teamed up with Pharell Wiliams to make the song "CC the world," and her vocals are featured in a number of songs.
Cara Delevingne has been indulging in a lot of humanitarian missions ever since she took hiatus from modeling. As per sources, Cara has a much better work balance right now and isn't willing to make a comeback in modeling anytime soon.
Don't Miss: Janelle Pierzina Is Married - Who Is Her Husband?
For more information and news on your favorite stars, stay connected to Glamourfame.
-->