Cardi B Was Forced To Abruptly Cancel Her Indiana Concert After Receiving A Security Threat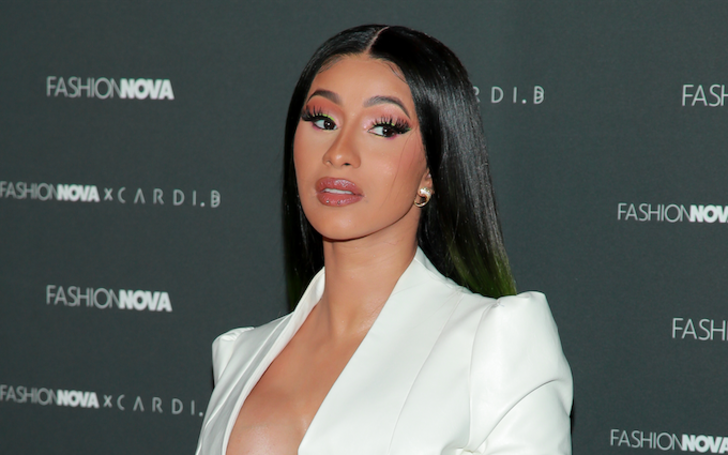 Cardi B was forced to cancel her Indiana concert at the last minute.
Cardi B had to postpone her Indianapolis concert less than an hour before the event on Tuesday night following the rapper receiving security threat.
According to the Indianapolis Metropolitan Police Department, the "Bankers Life Fieldhouse" concert was abruptly canceled due to an unverified threat to the rapper.
IMPD on their statement stated, "There is no immediate threat to public safety, this is not an active incident,"
Also See: Cardi B and Offset are Reunited Together in Puerto Rico After Two Weeks of Split
Following the cancellation of the show, the rapper took to her social media and apologized to her fans.
Cardi further explained how excited she was to perform on the show; the rapper also showed a glimpse of her rearshing a new move which she was going to pull during the concert.
Also Read: Cardi B Shared New Throwback Video In The Spirit of 10 Year Challenge
The rapper tweeted, "Dear Indiana people I'm so sorry for today. I will like to let you know I was at the venue I was even rehearsing a new move I been excited to do on my show. Unfortunately, there was a security threat that is currently under investigation right now. My safety and your safety first."
The concert, however, was not canceled altogether, the show will is rescheduled for after a month.
Recommended: Cardi B Surprised Everyone Rapping About her Divorce
Cardi B's concert, with special guests Kevin Gates and Saweetie, has been postponed to 11 September. All tickets for the original date will be valid, but fans can also choose to receive a refund. Hopefully, everything will work the next time.
-->