Cardi B Surprised Everyone Rapping About her Divorce
Published Wed Dec 12 2018 By Sarah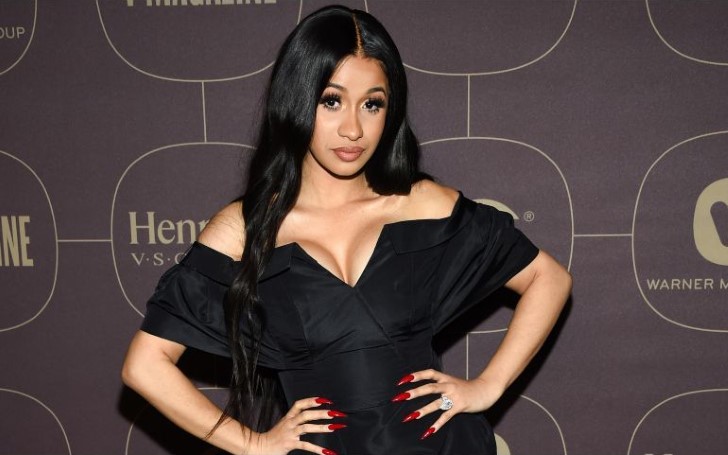 Cardi B revealed her impending divorce through rap.
American famous rapper and singer, Cardi B performed her hit Motorsport at New York City's Jingle Bell where she switched the lyrics to announce her separation with Offset.
The singer even flaunted her hand without a wedding ring in order to flaunt her single status.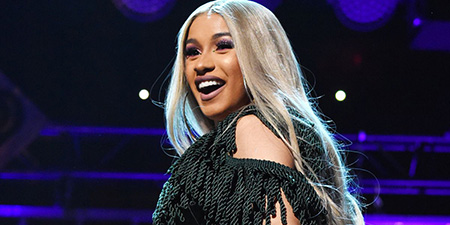 Cardi B performing at an event.
SOURCE: Cosmopolitan
On Friday night on 9th December 2018, Cardi B gave the rocking performance at the New York's Jingle Bell where she rapped to the crowd announcing her divorce.
"I get up set off. I turn Offset on. I told him the other day, yeah, we gon' get a divorce!"
The original lyrics are,
"I get up set off. I turn Offset on. I told him the other day. Man, we should sell that porn."
The singer who is married to Offset and shares a daughter Kulture confirmed her split with her husband earlier in the week. She later told that they were still friends and business partners.
See More: You Might Be Surprised By The Amount Cardi B Spends On Her Hair And Nails
She explained her relationship,
"So everybody been bugging me and everything and you know I've been trying to work things out with my baby father for a hot minute now."

"We are really good friends and we are really good business partners - you know he's always somebody that I run to talk to, and we got a lot of love for each other but things just haven't been working out between us for a long time."

"It's nobody fault I guess we just grew out of love but we are not together anymore."
The rapper claimed it might take some time for divorce but will always have a soft corner for her daughter's father.
Discover: Singer Michelle Williams Separated With her Fiance After Nine Month of Engagement
Meanwhile, Offset speculated of hooking up with Cuban Doll who later apologized to Cardi B. She told,
"No, I have not spoken to Cardi B, but I would like to her know that I'm a very genuine person and I'm not here to break up her family or mess up what she has going on with her husband."

"I'm very sorry that this has happened and I'm very sorry that I didn't think about my worth as a young lady, and I just hope that she can overcome this."

"I know that her and Offset do have the love for each other - I can tell - so I just hope that with this she can just focus on her love for Offset."
Doll also denied hooking up with Offset and even claimed she never met him. Meanwhile, Cardi B has not yet commented on the Doll.
Previously, Cardi B dated rapper Tommy Geez from 2015 to 2016. Likewise, in 2015 rapper King Yella claimed he slept with the singer. However, she denied his claim. The same year Cardi also allegedly had an affair with DJ Self.
You Might Like: Dani Dyer and Jack Fincham Have Split Up After Four Months of Relationship
Meanwhile, Cardi B was recently trolled for calling her split with her husband a publicity stunt.
-->