Cardi B and Offset are Reunited Together in Puerto Rico After Two Weeks of Split
Published Mon Dec 24 2018 By Jessica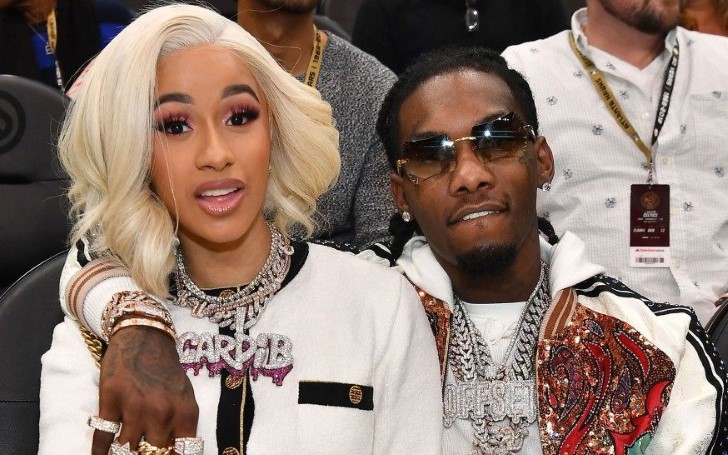 Cardi B & Offset have reunited together after two weeks of splits following Offset cheating.
It seems like Rapper Cardi B made up her mind and forgave Offset and got back with him. The couple reportedly broke up on December 4 almost three weeks ago after finding out that her husband Offset had cheated on her. And the proof to the reunion of the couple is here too.
After a week of the couple separation, Offset even live apologized to Cardi on stage, interrupting her performance with a bouquet of flowers that cost him $15000. However, in the meantime on stage, the female rapper rejected his apology.
Following Offset's action, the 26 years old rapper even posted a few videos on Instagram regarding the matter.
Offset apologizing to Cardi B on stage at her show
SOURCE: LAunvrz
The female rapper who previously surprised everyone rapping about her divorce mentioned that she can't think of anything at the moment pointing out that she is not sure whether to take him back or not.
Read more: Barack Obama Channels His Inner Santa Claus During Visit To Children's Hospital
But, the videos have been deleted now which also further proves the fact that the two definitely got back together.
Rapper Cardi B & Offset enjoying their vacation in Puerto Rico
SOURCE: TMZ
And as per the pictures published by TMZ, Cardi B & the Migos rapper are currently enjoying their holiday in Puerto Rico. The rapper pair is seen jet skiing where Cardi is hugging Offset from the back whilst Offset is seen riding the jet ski.
See also: Actress Hong Soo Hyun and Rapper Microdot Separated After Several Months of Dating
Eyewitnesses also tell TMZ that the two seemed close as they laughed and played in the sea meaning they pretty much looked like a couple.
Moreover, it was also revealed that Cardi wanted to spend her Christmas with Offset for the sake of their daughter; Kulture.
Although no confirmation or announcement on their reunion has been made from either of them, it's a real fact that Offset wants to get back together with Cardi and work things out between them. And now, it seems like he has pretty much worked out on it.
You may also like: Audrina Patridge is Officially Divorced From Corey Bohan After One Year of Filing Her Separation
The pair dated on-off for two years until they got married in September this year. Offset proposed to Cardi at a show in front of thousands of fans on October 27, 2017.
Cardi B is set to perform for the new year event in Australia after recently releasing a new music video called Money.
-->