Carly Rae Jepsen Has Made A Disco Album Which Will "Probably Never Be Released"
Published Wed Jul 03 2019 By Chester
Pop star Carly Rae Jepsen reveals the disco album will "probably never be released."
'Call Me Maybe' hitmaker Carly Ray Jepsen opens up about her lost album 'Disco Sweat' sharing that it will probably 'never see the lights of the day'.
Sad news for all the Carly fans and followers who were looking forward to the album to drop since a long time but most likely we will never hear it.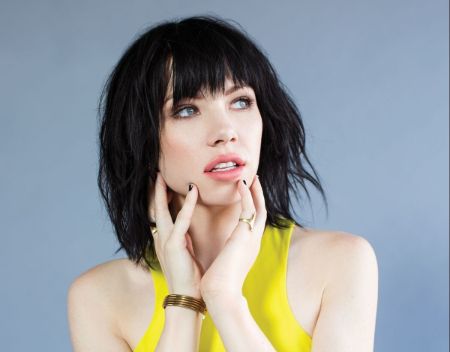 Yes, Carly, 33, exclusively confirmed the news speaking to SF Weekly, that she had an album named 'Disco Sweat' that will probably never be released, and shouldn't."
Jonas Brothers' New Album 'Happiness Begins' Set To Drop In June >>>
You might be wondering why not? Well, initially she thought to create an underrated disco-themed song which reflected Jepsen's hopes to create a living room dance themed party song influenced by her time in Sweden.
The project planned to add flavors during her exploration of discographies of ABBA and other 70s-era disco acts. But as of now, the Good Time singer says "it was never that simple", and later decided to terminate the project.
Nevertheless, on behalf of the album, she is looking forward to releasing her fourth studio album 'Dedicate' which contemplates her desired future event. The opening tracks 'Julien' will articulate all her motives and feelings together in a melodic compression.
So guys, even though we didn't get to hear the Disco album, we hope that the upcoming albums will bring justice to us. However, in near future, we sure do hope the singer will launch the album.
Dixie Chicks Confirm A New Album Is On The Way On Instagram >>>
Stay tuned and connected to find updates on Jepsen's upcoming album 'Dedicated.'
-->