Who is Carnie Wilson's Husband? Meet the Man, Rob Bonfiglio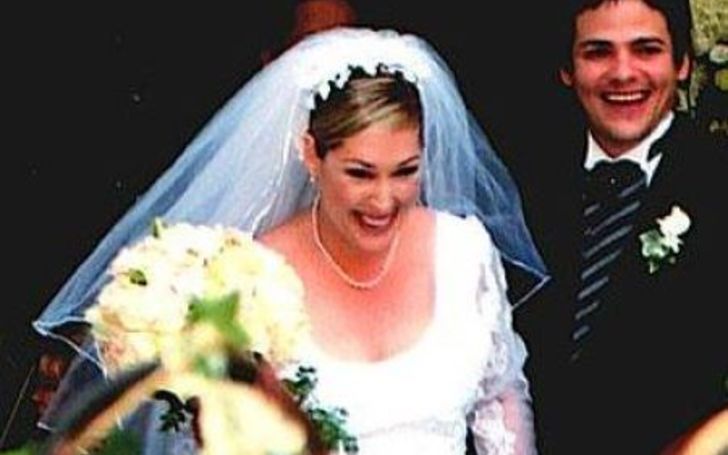 You may know Carnie Wilson as an exceptional American singer and television host. Carnie is best known for the famous iconic pop music group 'Wilson Phillips' which she co-founded with her younger sister Wendy Wilson and friend Chynna Phillips in her teens.
Carnie is now married to Guitarist, singer, and songwriter Rob Bonfiglio. After garnering such an extensive career, where is the singer now, and who exactly is her husband Rob? Well, we've brought you just the precise details of the artist's life.
Let's go through them one by one.
Carnie Wilson's Music and Television Career
Born in the late 1960s, 1968 to be precise, Carnie stepped into the world with a talented streak in her. Her parents were father Brian Wilson from 'The Beach Boys' and mother Marilyn Rovell from the 'Honeys.'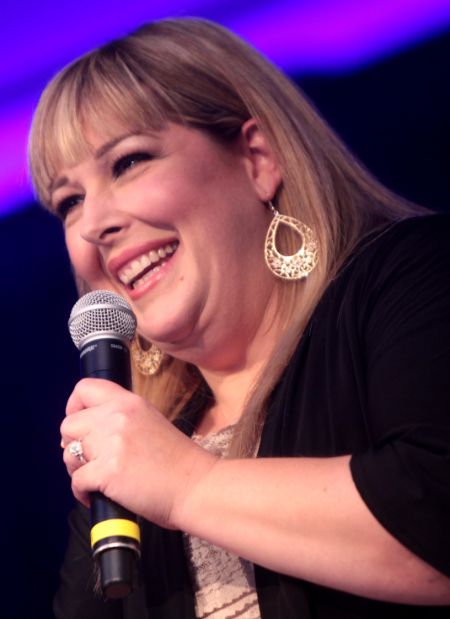 The 52-year-old singer is from a mixed ethnicity which is Swedish, German, French, Irish.
Source: Lisen Notes
The young and natural artist started young with her little sister Wendy and close friend Chynna. The trio released two albums 'Wilson Phillips' and 'Shadows and Light', that sold out in a collective 12 million copies. Carnie also tried out her solo music career but wasn't able to gain much interest of fans.
You May Like: Facts about Maria Teresa Vera; Acclaimed Cuban Singer
For about a year, Wilson also hosted her very own syndicated television talk show called 'Carnie.' It was a daytime talk show that couldn't do well in the media. It caused a massive disappointment and frustration to the newly appointed host.
Married to Husband Rob Bonfiglio
The singer is married to her husband Rob for nearly two decades. The couple first met in 1998, and after a brief rendezvous, they took their vows on June 23, 2000.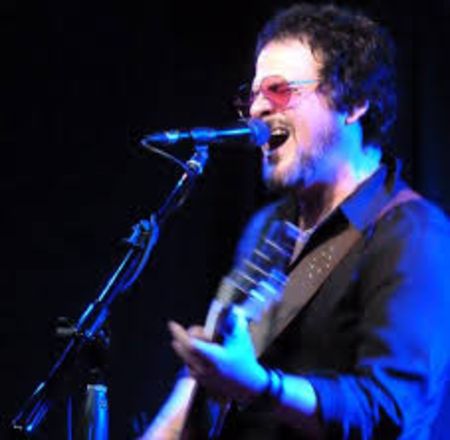 Rob Bonfiglio married Carnie after two years of dating in 2000.
Source: Rob Bonfiglio
What's better than marrying a partner from the same profession. Both the husband and wife come from the music industry. Rob is a record producer whose work dates back from the mid-90s.
Bonfiglio's successfully produced four solo albums like 'Mea Culpa,' 'Bring On The Happy,' 'Trouble Again,' 'Freeway.' He was the Guitarist, Co-inspirator, and founding member of the RCA power-pop band 'Wanderlust'.
Carnie and Rob Parent Two Lovely Kids
The musician couple enjoyed their lives for five years in each other's company, when they welcomed the first daughter named Lola Sofia on April 22, 2005.
The family of four, Rob, Carnie,Lola and Luciana.
Source: Instagram
It wasn't four years later that the family welcomed another member, Luciana Bella, in 2009. The kids can be seen posting pictures regularly on their Instagram handles. The girls have grown up to be lovely teens.
Collective Net Worth of Wilson and Bonfiglio
The former pop singer and record producer is well-settled and financially assured. They share a net worth of a staggering $25 million. The pair garnered their income from their music career, television hosting, and appearances.
Carnie and Rob generated millions from their music career.
Source: Zimbio
Carnie generated her fortune through 'Wilson Phillips' that sold 12 million copies worldwide, hosting shows like 'The Newlywed Game,' being a judge on 'Karaoke Battle USA,' winning cooking reality game show 'Rachael vs. Guy: Celebrity Cook-Off' and many more.
Also See: Robert Pattinson's Batman Scene Gets Leaked in Camera Test - Here's How the Story Will Look Like
While Rob accumulated his wealth from being a musical director, touring Guitarist, his active solo career as a songwriter, and four albums. This wealth made him live a lavish lifestyle with his two kids and lovely wife.
Want more updates on your favorite celebrities,sign up for the newsletter only on Glamour Fame.
-->