Inside the Married Life of Chynna Phillips and Husband William Baldwin
Published Tue Feb 25 2020 By Sea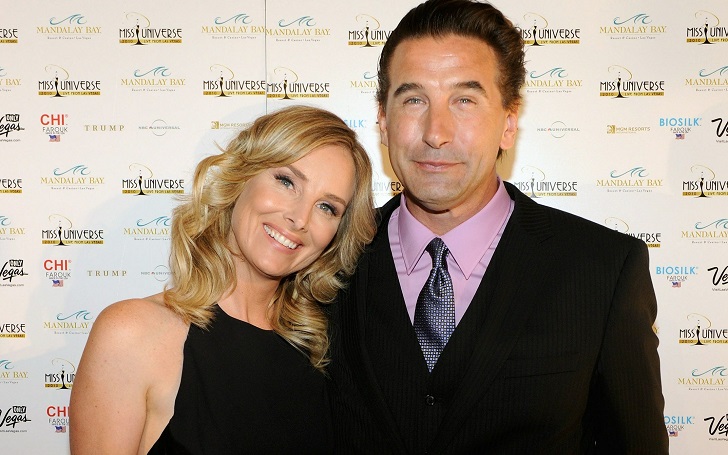 Not every member of the Baldwin Family is as big as Alec Baldwin. While his brothers are actors as well, their spouses do know a thing or two about more fame than a Baldwin.
Alec's youngest brother, William "Billy" Baldwin has a story of his own. And while there have been some up-and-downs in his marriage to wife Chynna Phillips Baldwin, they have quite a romantic story to tell. And it's absolutely not a cliché.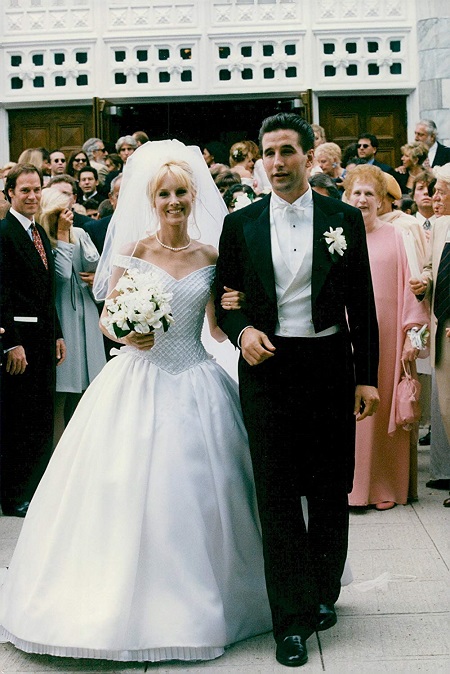 Billy Baldwin and Chynna Phillips are married for 14 years.
Source: Alpha/Globe Photos, Inc.
Here's the relationship timeline of the husband-wife.
From Meeting to Marriage to Three Kids - The Hollywood Love Story Set Up by a Makeup Artist
Coincidences were too many to ignore as something fate could conjure up, the two reminisce the old days. Chynna Phillips met her husband Billy Baldwin on the set of 'Backdraft' in 1991. She was invited by Ron Howard so that her band, 'Wilson Phillips', would do a 'Heatwave' cover song for the movie.
I saw those puppy dog eyebrows and the blue eyes and the skinny little lanky body...
A few days after first seeing each other, Phillips was breaking up with a former boyfriend and crying about it with her makeup artist, who also apparently became her therapist. And she was the one who suggested she take a shot with Baldwin. "That's so weird. I just saw him in a movie," she exclaimed at the makeup artist.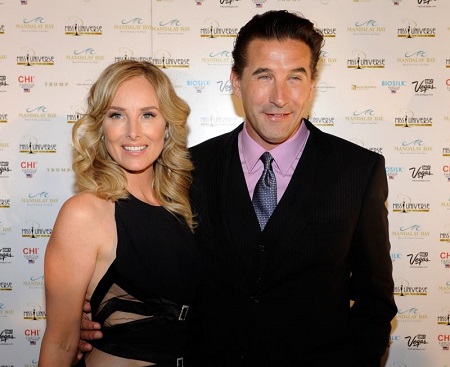 Coincidences were too many for them to ignore.
Source: Ethan Miller, Getty Images
Next coincidence to follow was a conversation between her manicurist and the husband of the said manicurist. "The husband was looking at a magazine and saw a picture of me on one page and Billy on the other. He put them together and he said, 'You know who would make a great couple? Chynna Phillips and Billy Baldwin'," she said in an interview with 'Galavante'.
In another instance, Chynna was sitting with her bandmates, Wendy and Carnie Wilson, in the lounge to board the plane for Wilson Phillips' Europe tour.
Recommended: The Secret Marriage between Edward Norton and Wife Shauna Robertson
"This was at MGM Grand Air when they were flying their own plane. I looked to my left and saw them. Chynna Phillips! Sure enough, right across from them was an empty four-person couch. I put my bag down, took off my coat and looked at them," Billy stated in the same interview. "They were all looking up at me and smiling. I walked over to them. The smile kind of vanished from Chynna's face and she looked stunned. I thought, I've got to be cool about this. I can't stay too long. So I said, 'Okay, I'll see you on the flight.' "
Sure enough, Chynna was surprised that he approached her first, and she couldn't say anything. Carnie said, "He's definitely going to ask you out before we get to baggage claim." And the rest is history.
Watch: Chynna Phillips and Husband William Baldwin Talk of Their Marriage
The two dated for about five years and got married on September 9, 1995. They've been married for 24 years now and are still going strong, which is kind of rare in Hollywood.
For honeymoon, they took six weeks to test their marriage and went to Paris, Florence, Tuscany and the Greek Islands – Mykonos and Santorini, in those weeks to learn of the strength of their bond.
The two have three kids together, daughters Jameson (b. 2000) and Brooke (b. 2004) and a son as the middle child, Vance (b.2001).
Chynna Phillips Almost Divorced Billy for Two Days
It was a difficult time for Phillips in late 2009. In September that year, her half-sister, Mackenzie Phillips, revealed in a memoir about an alleged decade-long incestous relationship between her and Chynna's father, John Phillips of 'The Mamas and the Papas'. Although she was the only one who believed the words, Chynna was severely affected by the news, emotionally and psychologically.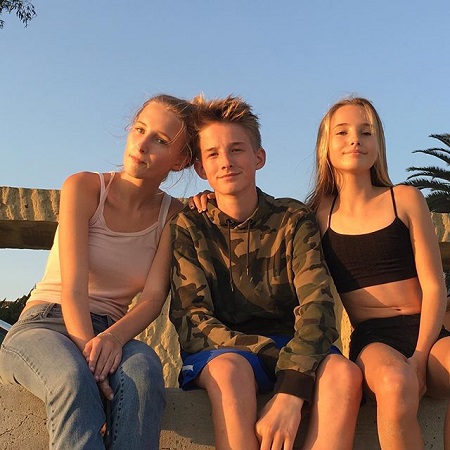 Their marriage fruited three kids in the process.
Source: Billy Baldwin, Instagram
Phillips' anxiety and stress issues came haunting in the following months. She was admitted to rehab due to the stress in February 2010. As she started her treatment, late February Friday, she crumbled for the last time and decided to walk out on Billy. She asked her lawyers to file for a divorce. He was heartbroken, of course, as he believed they'd always work out their problems.
That Saturday was a difficult day for Baldwin, but Sunday did the magic for him. According to a source, she didn't want to lose him. "Chynna has gone under a lot of personal and professional stress. The divorce petition came after a long and emotional buildup. But once it was filed, she realized she didn't want to lose Billy and asked her lawyers to withdraw it."
Also: The Extraordinary Love Story Between Grant Gustin and Wife Andrea Thoma
The singer's anxiety treatment program ended that February.
Phillips Reveals How She Saved the Marriage
Baldwin believes he was lucky that Phillips made the realization faster than anyone would've ever imagined. A year later, they were offering advices to married couple on how to avoid divorce when there's still sparks left in the marriage.
On why she wanted to file for divorce, Chynna told US Magazine she felt she deserved more from the marriage and felt flatlined. "It became so about the children and so about my business, his business, and I missed him. I really missed him. I missed laughing together, taking our little vacations together."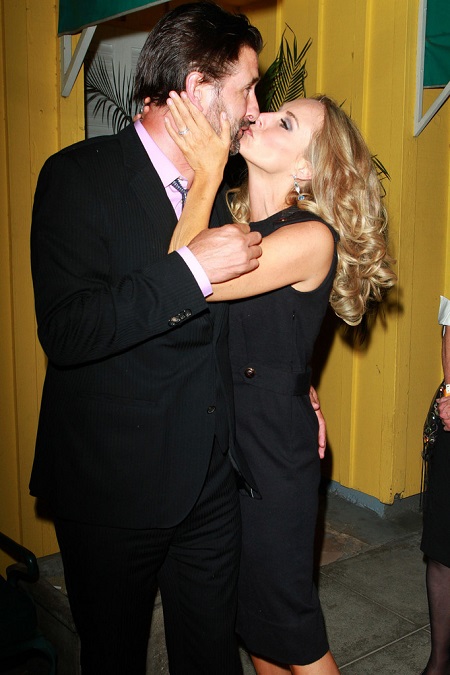 They were best friends and had to get back together.
Source: PacificCoastNews
She was freaked out at the time, but after she came to the realization that she's not perfect, they started working for the marriage immediately after her anxiety treatment ended. "We are working in therapy together just by taking more time to communicate and talk and laugh and play scrabble and have sex! Just being together as a couple and remembering that the whole family unit is going to fall apart if the two of us aren't strong. We have to put each other first and then the children. I think we had our priorities a little screwed up," she continued at the time.
It would have been the biggest mistake of her life had she gone through with it, according to Chynna herself.
"I think I needed to jump off the cliff in order to see what it would really feel like to make that decision, and I knew that wow, that was not the right decision for me, not for my family, not for us." That particular phase taught her many things and was enough to reignite a flame that was hidden inside.
What is 'When Calls the Heart' Star Daniel Lissing Doing These Days?
"Things have never been better. Sometimes you have to walk through the dark side to get to the light side," Chynna told Hollywood Life in July that year. "We needed to prune and weed our relationship, and we did it. We are feeling like a brand new refreshed and invigorated couple. There's a lot more excitement and good energy."
Son Vance Battled with Cancer in 2018
In October 2018, Chynna and husband William's son, 18-year-old Vance, was diagnosed with cancer, a fact which he revealed a year later. They kept it very quiet for a year, and William took to Instagram to reveal that his boy underwent 28 rounds of chemo. Still, they stayed positive and "kept his life as normal as possible... every single day."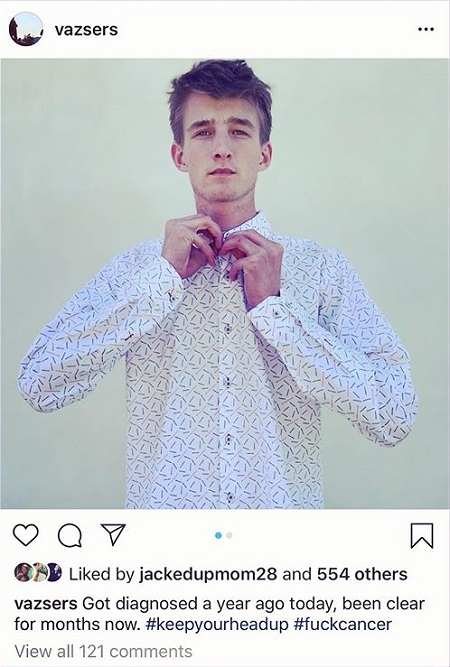 With #f**kcancer, both son and father revealed Vance's cancer diagnosis.
Source: Billy Baldwin, Instagram
The 57-year-old applauded him for being "Sharp as a tack", "Funny as hell", and "Tough as nails", with a "Heart of gold".
As tough as those phases were, they've been able to keep on fulfilling their vows. They've been able to balance their work and house life, half by half. Not a force would split them apart anytime soon.
Stay tuned and connected to GlamourFame for more Entertainment content and more intriguing love stories of your favorite stories.
-->