The Extraordinary Love Story of Grant Gustin and Wife Andrea Thoma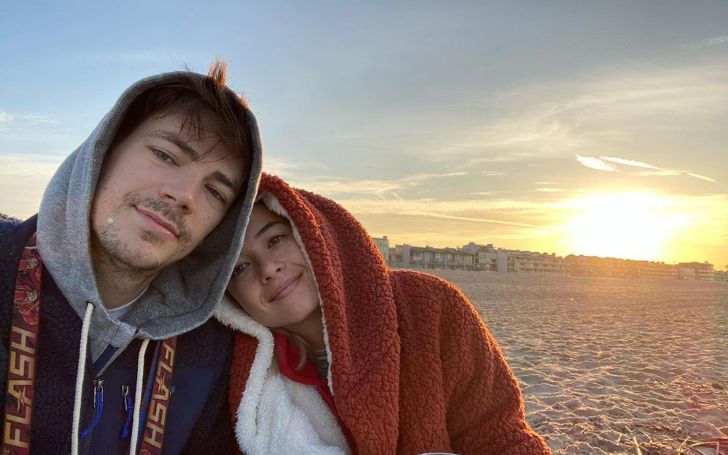 'The Flash' star Grant Gustin is not only good at being a superhero but also an exceptionally romantic husband to his wife, Andrea Thoma. The cute couple is making fans go gaga over their adorable relation that only seems to keep growing stronger by day.
The cute power-couple can probably make their own movie from the adorable love story they share. Their adventures are something you tell your grandchildren when you grow old.
Let's get a glimpse of their extraordinary story.
A Doctor Fell in Love with an Actor?
Do you believe in clichés? We generally accept popular concepts. An actor weds an actor, a doctor with a doctor. Well, things went a little south with this couple. Or maybe a little too east & west.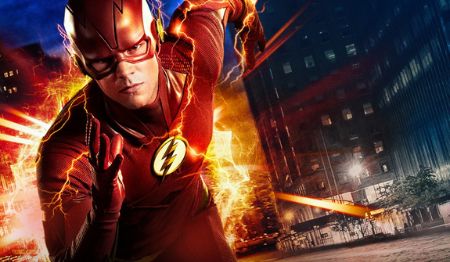 Gustin plays the role of 'Barry Allen' in the DC Universe movie, 'The Flash'.
Source: Newsarama
Husband Grant was famous for his metahuman character, 'The Flash', while portraying the role of 'Barry Allen'. He stole hearts also starring on other connected series like 'Arrow,' 'Legends of Tomorrow,' and 'Supergirl.'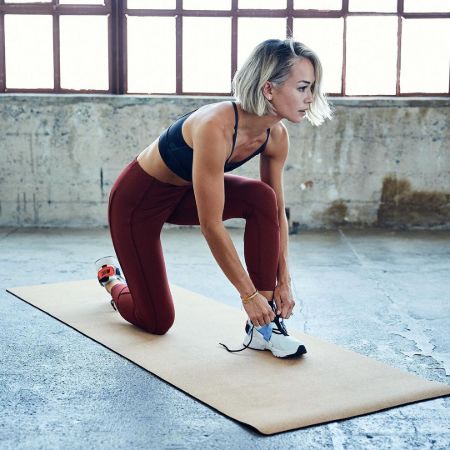 Dr. Thoma is a fitness and diet fanatic.
Source: Instagram
Meanwhile, wife, Andrea, had her own career as a certified physical therapist while graduating as 'Bachelor of Science in Exercise Physiology' degree from the Kent State University.
Recommended: Brittany Gonzales and Kellan Lutz's Love Story at a Glance
Apparently, the opposite pair first met on December 23, 2016, at a dinner party, which was hosted by 'Sabah Tourism Board.' Sparks flew the instant they set eyes on one another, and they hit it off as a thing by January 2017.
The Proposal Glitch
After a short while of dating, Gustin was every bit ready to make things official. Our 'Barry Allen' is just as sweet in real life as he is in the reel life. The star planned to propose girlfriend Andrea in Costa Rica as his movie shoot was supposed to be in that area.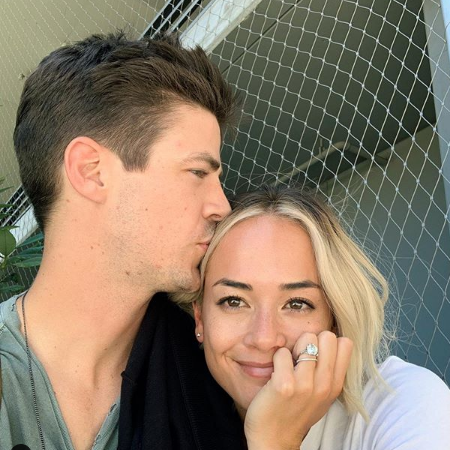 We don't know what looks better, the diamond ring, or the the girl wearing it.
Source: Instagram
However, things rarely go as planned, don't they? The movie schedule got pushed back due to the filming of 'The Flash,' and the smashing plan got ruined.
Almost Got Rejected
After the first plan was dismissed, Grant found out he couldn't wait anymore. He decided to go through with it and set the timing to propose our then-to-be Mrs. Gustin at the beach.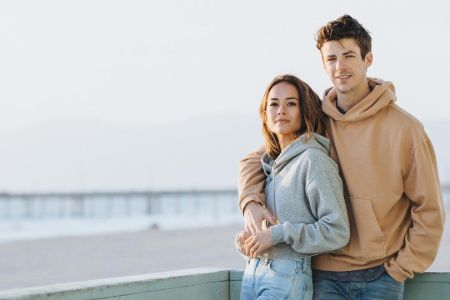 Grant proposed Andrea at the beach.
Source: The Net Line
The handsome hunk initially planned it as a surprise. Although, we can assume the nervousness one can go through. By mistake, Guss ended up keeping the ring in the same work out bag that he and Andrea both used. But don't worry, nothing wild happened.
This May Interest You: The Untold Love Story of Edward Norton and His Wife Shauna Robertson's Secret Marriage
Our star took the perfect time to get down on his knees amid the workout. He pulled out the ring just as Thoma momentarily turned away. Although, she laughed off at his face thinking it was a joke. It didn't matter as the couple ended up engaged and very much in love.
Married Twice
The lovely beach proposal must've been a lot to get over as the couple married after two long years of engagement. The actor swooped our lady doctor off her feet at 'The Valentine', Downtown, LA. It was a classic venue from the 1920s with close family and actors around.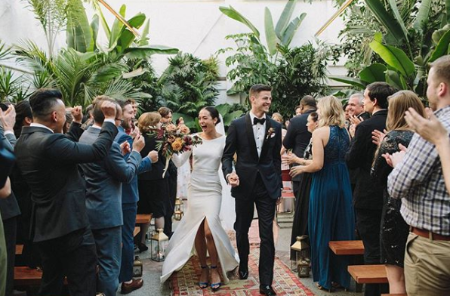 The couple finally married on December 15, 2018.
Source: Rojak Daily
This couple would've been stoked with awards if there was a thing for Best Couple recognition in real life. Not only did they got married once, but they did it twice. Kind of. Andrea and Gustin married in Malaysia as the gorgeous lady comes from Kadazan ethnicity. They went through a ceremony to please her ancestors. He was overwhelmed when he met Thoma's large family.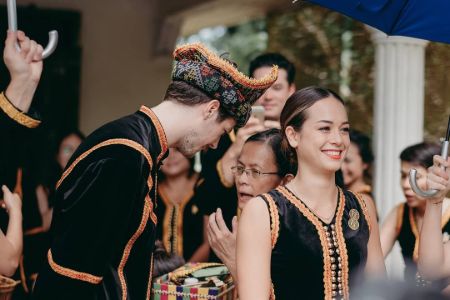 The second marriage took place in Malaysia.
Source: The Net Line
The pair are still very much in love, and we wish all the very best for their future endeavors.
Follow Glamour Fame for all the happening news.