Brittany Gonzales and Kellan Lutz's Love Story at a Glance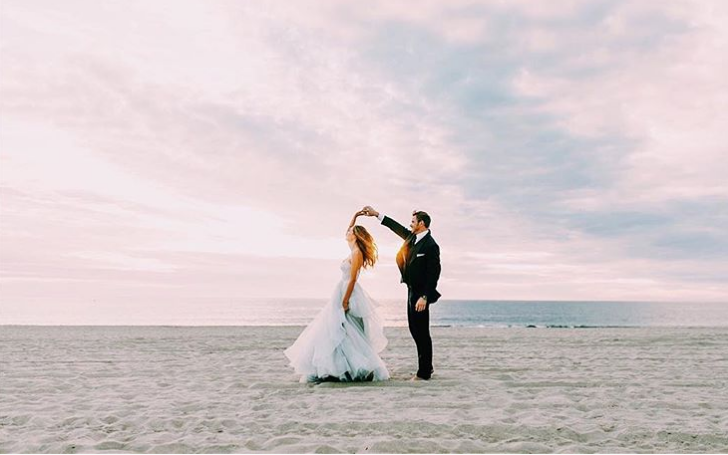 Brittany Gonzales and Kellan Lutz are the adorable LA couple goals who's been together through all their thick and thins.
Kellan is an American model and actor best known for roles like 'Poseidon' in the 'Immortals,' 'John Smilee' in 'The Expendables 3' and 'Hercules' in 'The Legend of Hercules.'
Meanwhile, Brittany is an NTA model and a TV host for 'JUCE TV' and 'Xtreme Video Zone'. Kellan, the vampire star from the 'The Twilight Saga' film series, married TV Gonzales on November 23, 2017.
Brittany and Kellan Started Out As Best friends
Even though it was love at first sight, the pair started out as 'Best-Friends' in the beginning. Kellan confessed to Ryan Seacrest about looking for a potential wife to make memories, get engaged for a while and start a new life.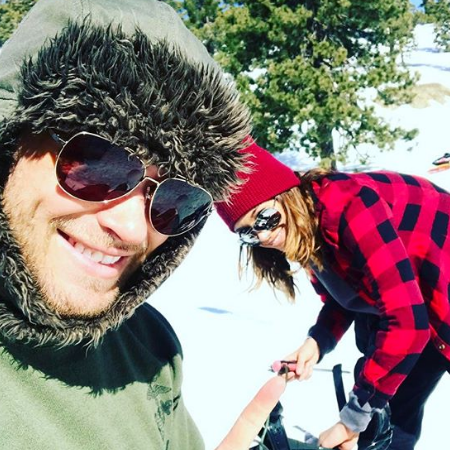 Brittany and Kellan enjoying ski weekend.
Source: Instagram (Kellanlutz)
Lutz is a man of a firm belief of God. Being a Christian, the actor wanted to find someone who shares his values. It looks like God did fulfill his wishes. Brittany is an equal believer of Christianity.
You May Also Like: Julia Rose is Rumored to Be Dating Jake Paul in 2020 - Find Some Interesting Facts About the Internet Personality
Before confirming the couple's love life, they took on numerous adventure tours and posted on their Instagram accounts, with the tagline 'best friend'. Soon enough, after a series of trips, Brittany showcased her massive diamond engagement ring.
Professed Their Love Through Instagram
The couple was pretty secretive about their relationship that started in 2016. However, Lutz expressed his love in the most truthful and adorable way on Instagram.
The couple shared this picture in 2016 expressing their love.
Source: Instagram
The Twilight hunk poured his heart out, thanking God for all the blessing. In the most honest way, he wrote about the experience of falling in love, saying, "I now know what true love looks like! I knew it the moment I saw her. She is the love of my life. The one God created for me! She is my best friend and the best teammate to shine brighter with."
Also Like: Amy and Tammy Slaton Document Their Weight Loss Journey - Know More About the Siblings' Health
Not only Kellan but Brittany also gleefully shared how it took her decades to find the "One." But the waiting, the frustrating days, the heartache, the moments of hopelessness, the tears shed, all of those things pale in comparison to the joy and overwhelming love she feels daily now.
Brittany and Kellan Got Themselves an Outdoor Wedding
The best friends got themselves a pretty picturesque outdoor location wedding. They tied the knot while being surrounded by the serene beach waves and their loved ones. Of Course, by being the net worth holder of $1 million (Brittany) and $5 million (Kellan), the wedding expense was probably the last thing on their mind.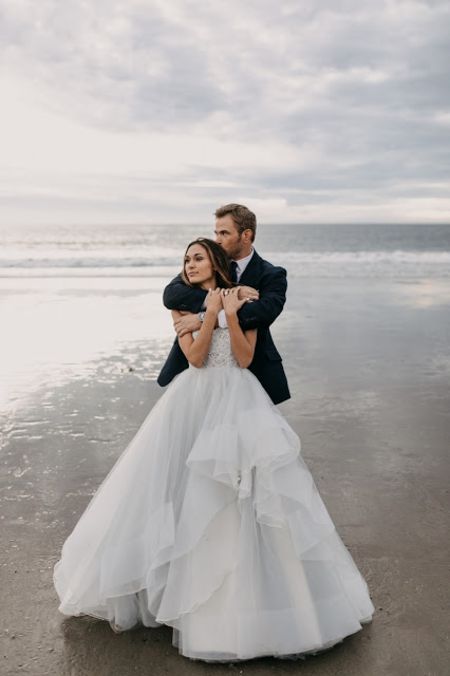 The scenic wedding photoshoot of Lutz couple.
Source: Beautifully Britt
Brittany looked out of the world by donning a frothy tulle gown by Hayley Paige, and Kellan looked every bit of handsome with his classic black Tuxedo. The beach location did play out for the couple as they shared some of their many common dreams like wedding pictures in their respective Instagram handles.
Brittany's Health Issues and Abortion
The 31-year-old TV host was enjoying the time of her life alongside hubby Kellan Lutz. The couple was ready to introduce a new member in their lives.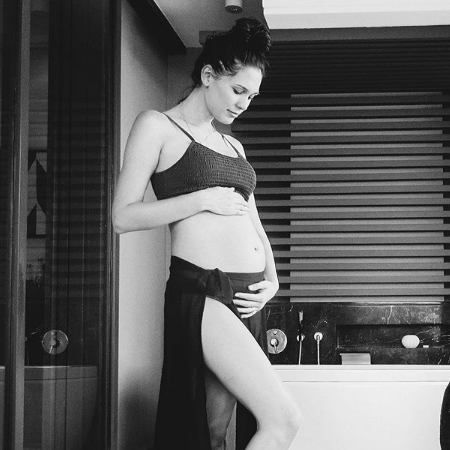 Brittany shared her intimate pregnancy photo saying goodbye to unborn daughter.
Source: Instagram
However, life has a tendency to bring unexpected turns and roundabouts. Brittany got pregnant two times only to have an awful case of miscarriage both the times. In the first, she lost her baby at an early stage while being diagnosed with endometriosis and 13+ tumors.
Recommended: Meet Lady Gaga's New Boyfriend, Michael Polansky; Facts about the Investor
The second time, Gonzales was six-month pregnant when yet again, tragedy struck the couple, and she had to lose the unborn baby girl. Her primary support was her faithful husband, Lutz, who helped her cope through the tough time.
We hope the couple will get through this tough phase of their life.
Want more of these news, head to Glamour Fame, and be sure to sign up for the newsletter.
-->