What is 'When Calls the Heart' Alum Daniel Lissing Doing Now?
Published Mon Feb 24 2020 By Sea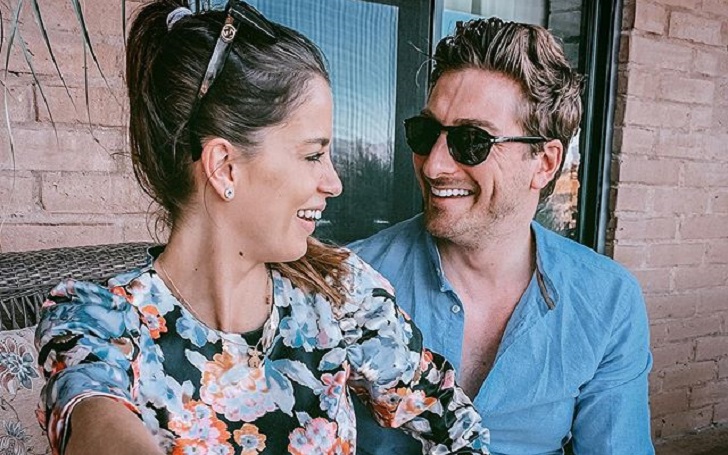 Yeah. It was heartbreaking to see 'Jack Thornton' killed off in the season 5 finale of Hallmark Channel's 'When Calls the Heart'. While fans wanted 'Jack' to around for the entirety of the series, it wouldn't be so as the actor, Daniel Lissing, voluntarily chose to leave the series completely.
There are questions over why he was written off, because a character's death is really unnatural when every viewer is in love with the romance that goes on in front of the came. But it was the only plausible choice for the creators to let go of Lissing.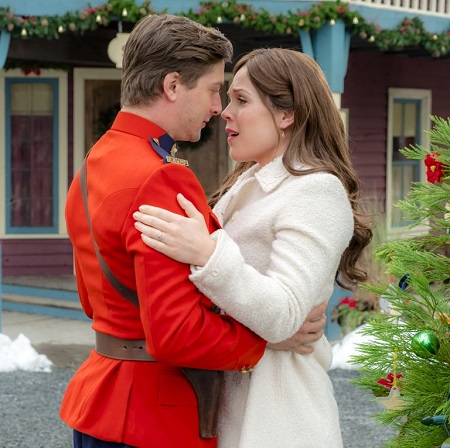 Death was a better way to remove Lissing's character than any other way.
Source: Bettina Strauss
Death, apparently, was the only way Jack could leave his wife, 'Elizabeth Thatcher', played by Erin Krakow. And the particular event has fans loving the show even more, because if 'Jack' left 'Elizabeth' by being some kind of a jerk, it would not still be loved. In a way, 'Jack's death has been a positive call for both the show and Lissing.
Why Did Daniel Lissing Leave 'When Calls the Heart'?
'Personal Reason' — Lissing insinuated in a Facebook Live session — was why Daniel Lissing actually left the show after the fifth season. Also, the Australian also opted not to renew his contract with the show and moved on from his life at 'When Calls the Heart'.
Watch: For the Hearties - Christina Perri's 'A Thousand Years' Made for Jack and Elizabeth
'Jack' was killed in a landslide when he was on an assignment with a group of recruits in the Season 5 Finale. But before leaving, he wrote a letter to her. It was shown in the final episode and read,
"My dearest Elizabeth, I'm writing a letter I hope you never have to read. If you are, then you know I won't be coming home. Take comfort that I will be watching over you for the rest of your days. I will always be with you in spirit. But I need you to promise me one thing, Elizabeth: you will open your heart to love again. Know that I want nothing more than your happiness. You are the perfect woman. You showed me what it feels like to be truly loved. For that, I am eternally grateful. Yours forever, Jack."
Dating life was alright for 'Elizabeth', but Hearties learned in the next season that she was pregnant with 'Jack's child.
"Circumstances arose for me where I needed to leave When Calls the Heart for reasons that are very personal to me," Lissing was cited saying in the Facebook Live session. "I went to Hallmark and they were nothing but supportive of me. I went to the girls and they were nothing but supportive of me.
And yes, they were. Lori Loughlin, who played 'Abigail Stanton' and was written off in May 2019 due to FBI's 'Operation Varsity Blues', opened up about Lissing's decision at the time.
If You're Interested: Olivia Jade Weight Loss — She Looked Skinnier Upon Her YouTube Return
"We are actors, and actors have contracts and sometimes those contracts expire and you have a choice to make," she explained to ET. "You either renegotiate or you don't, and Dan has chosen to move on, we respect that."
Meanwhile, his main co-star, Krakow, was a little emotional. "I was just sad that Dan was leaving. That's the bottom line: We were all really sad about it, and that's hard. Dan, in many ways, has been my partner in crime for five years, and one of my greatest scene partners ever, and I'm just really gonna miss him."
Daniel Lissing 2019 — He Got Engaged to Nadia; Now — Starting 2020 with 'The Rookie'
Even though he left 'When Calls the Heart', he did continue to work with Hallmark later on. He starred in 'Christmas in Love'. He also starred in CBS's 'S.W.A.T.'. And also, the personal reason was finally known later in 2019. He was preparing a new life outside, as a husband for real this time.
2019 was a big year for the star. In October 2019, he announced his engagement to his girlfriend, Nadia. And what better time to pop the question than on the girl's birthday. Notice the lack of her last name here? While not much is known about her, she wanted to protect her family's privacy until she gets married to Lissing.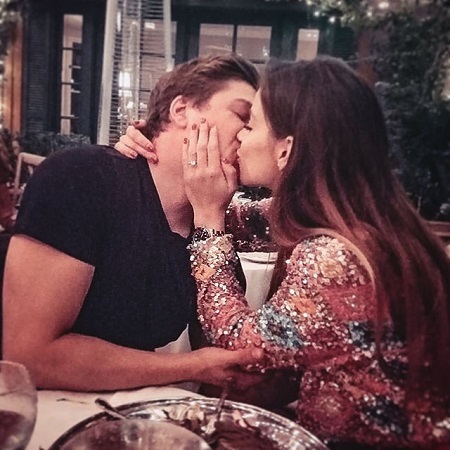 Daniel Lissing got engaged to his girlfriend on her 2019 birthday.
Source: Daniel Lissing, Instagram
The two met a year and a half before the engagement and shared the details of their first meet Reykjavik, Iceland, with ET. "I was traveling after graduating [with] my masters in business. A very happy, slightly intoxicated Australian approached me in a bar. My first impression was, 'This guy is hot but he might be a little crazy. I'd never met anyone like him before, that's for sure! I felt an instant connection."
As for 2020, Lissing can't wait to make Nadia his wife. They already went over some of the details of the wedding, and it is now confirmed that nuptials will happen over the summer. Simple because of the fact that they were both born in the summer.
We're both water babies, so summer! White sand, palm trees and the ocean, definitely!
As for life as an actor, Lissing is up for his first appearances in ABC Studios' 'The Rookie', starring Nathan Fillion. The second season is well underway. After the holidays, the first episode aired on February 23, 2020, just as this content is being written.
Recommended: Nathan Fillion Appeared a Lot Thinner in 'The Rookie' Second Season. What's the Weight Loss Story?
The 38-year-old has already featured in the December 2019 episode, 'Breaking Point', and will also come back for another episode, 'Now and Then', set to release on March 1, 2020. If he will be featuring in further episodes is a question that can only be answered when they are announced.
Stay tuned and connected to GlamourFame for updates and more Entertainment content.
-->