Who is Carter Comstock's Girlfriend? Learn all the Details of His Relationship Here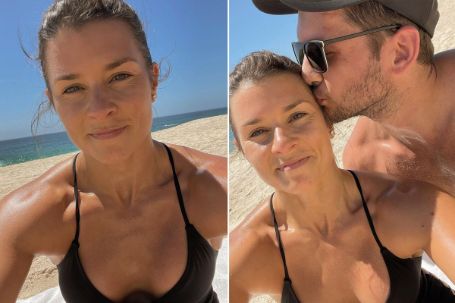 Carter Comstock's Girlfriend And Details Of His Romantic Life; Know It All Here!
Co-founder and innovation officer of the New York-based meal delivery company Freshly, which was acquired by Nestle in 2020 for $1.5 billion, he is also an investor in "Beam," a direct consumer wellness brand that sells healthy beverages.
He recently came into the public eye after his famous girlfriend revealed their relationship on social media. He was born Carter Comstock, in 1987, to Frank Comstock, a doctor.
Carter's business venture in the food sector stemmed from his own personal experience when he faced many health and weight issues, which led him to found Freshly along with a friend Michael Wystrach.
Continue scrolling to learn about Carter's current high-profile relationship with an acclaimed personality.
Who Is Carter Comstock's Girlfriend?
Carter Comstock became the trending name on the internet this weekend when his well-known girlfriend Danica Sue Patrick, a former professional racing driver, titled the most successful woman in the history of American open-wheel racing, introduced him to her fans.
Carter Comstock's girlfriend Danica Patrick was previously in a relationship with NFL's Aaron Rodgers.
Photo Source: Page Six
Before Carter, Danica had been in a long relationship with NFL quarterback Aaron Rodgers. Following Aaron and Danica's bitter split in 2020, Aaron had stunned Danica and their fans as he fast moved on with actress Shailene Woodley; now we know Danica has moved past that chapter too.
Don't Miss: Who is Sydney Starr's Husband? Find All the Details of Her Relationship Here
The former NASCAR driver took to her Instagram and introduced her beau, Carter. Sharing a sweet PDA pic, Danica wrote, "Beach workouts are fun for one, but better with you."
Weeks before this romantic revelation, Danica had appeared in an interview, where the 39 years old shared some dating lessons and also opened up about the aftermath of her breakup with Aaron and how she overcame the heartbreak.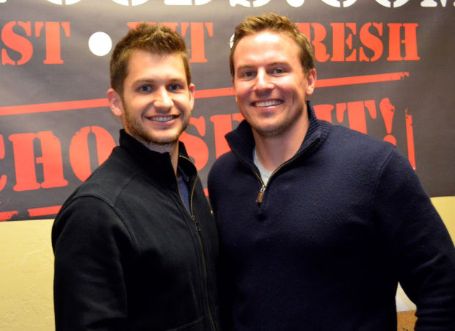 Carter Comstock is a co-founder of the meal-prep business Freshly. Photo Source: Pinterest
"When you know what you don't want, you know what you do want, I'm not willing to compromise or bend as much" when it comes to my standards," said Danica in the interview.
Carter Comstock And Danica Patrick's Relationship!
A soaring businessman and investor with an estimated net worth of $150 million, Carter has surprisingly remained an anonymous name just until recently.
New in the limelight, details on Carter's life and journey towards success may take a while, but we've found exclusive stories on the duo's relationship and how it began.
A source close to the couple said that they were apparently set up by the co-founder of "Beam," where both Carter and Danica are investors.
A source revealed that Danica and Carter were set up by the co-founder of "Beam."
Photo Source: HITC
It further revealed that the couple took their relationship slow for the first four months and decided to go public in April. "She's very happy." added the source.
Check Out: 'Downton Abbey' Returns With A Second Season!
Danica, who's now a host to the podcast "Pretty Intense," was previously married to Paul Edward Hospenthal for 8 years, and now in a new chapter of her life with a new man and a career, she spoke her heart with USA Today while ago.
The former racer said, "I hope that people trust me, especially at this point in my career where I'm past the days of needing a sponsor to go racing, I'm very much in the stage of wanting to offer help and wanting to help people grow and help people feel their best mentally and physically."
For more information and news on your favorite stars, stay connected to Glamourfame.
-->