Whom Caryn Marjorie is Dating in 2021? Find Out About Her Boyfriend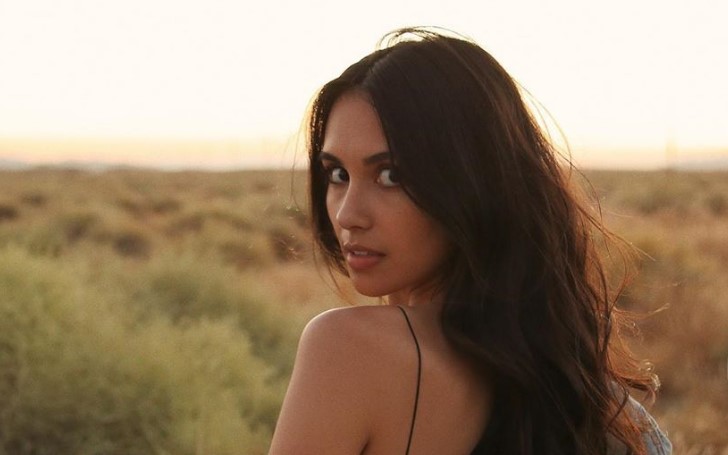 Here's what you should know about Caryn Marjorie's boyfriend in 2021.
Caryn Marjorie is a YouTuber who is better known as her alias 'cutiecaryn,' and has a YouTube channel of the same name. She came into prominence from the year 2016 following her YouNow broadcasts, a platform where she frequently interacted with her fans.
Following the massive success on the YouNow now platform, the social media personality jumped to YouTube in 2018. Caryn is known for her vlogs, storytimes, and comedic videos on the video-sharing platform.
Also See: Who is Alize Cornet's Boyfriend in 2020? Find Out About Her Relationship
How well do you know about Marjorie's personal life? The fans of Caryn know a lot about her as she often talks about her personal and day-to-day life in her videos, but do you know whom she is dating in 2021? Let's find out.
Caryn Marjorie's Boyfriend in 2021: Whom She is Dating?
Just like we mentioned earlier, if you have been following Caryn Marjorie on her YouTube channel, 'cutiecaryn,' she put a rather click-baiting video titled 'So... I have a Boyfriend..." but at the end of the video, she reveals she was not dating anyone at the time.
The video was uploaded in October of 2017, but fast forward to two months after the video, Caryn uploaded a video with her then-boyfriend. The social media personality took to her Twitter account to update fans about her new video on YouTube, on which she and her boyfriend try New Zealand candy together.
Also Read: Jennifer Goicoechea is Pregnant with Her Boyfriend Usher, Here's What You Should Know About Their Relationship
The tweet is still available on her account, but unfortunately, the video has been taken down by Caryn, which basically suggests, she is not in a relationship with her then-boyfriend. All of these and her social media activities suggest she is not dating anyone at the moment.
Still, in 2021, the Youtuber shows no signs of being in a relationship. If she's actually dating, then it is possible she is keeping it a secret from the public.
Something You Should Know About Caryn Marjorie
While you know Caryn as a YouTuber, which is obvious, but here's something you should know about her personal life. According to the reports, Marjorie, as a young kid, enjoyed singing and dancing.
Caryn was always determined on her career and pretty much knew what she wanted in her life. The social media personality started a clothing company when she was fourteen years old.
Marjorie, who is from Omaha, Nebraska, moreover, Caryn, by the time she was 18, was featured in Cosmopolitan and The New York Times, and in 2018, she attended her first BeautyCon LA Event.
You May Also Like: Who is Joyner Lucas Dating? Know His Past Girlfriends and Relationships!
For more information on your favorite celebrities' lifestyles and other news, stay tuned to Glamour Fame, and don't forget to sign up for the newsletter.
-->