Find Out About Casanova's Relationship - Does the Rapper Have a Girlfriend or Wife?
Published Sat Dec 05 2020 By Bran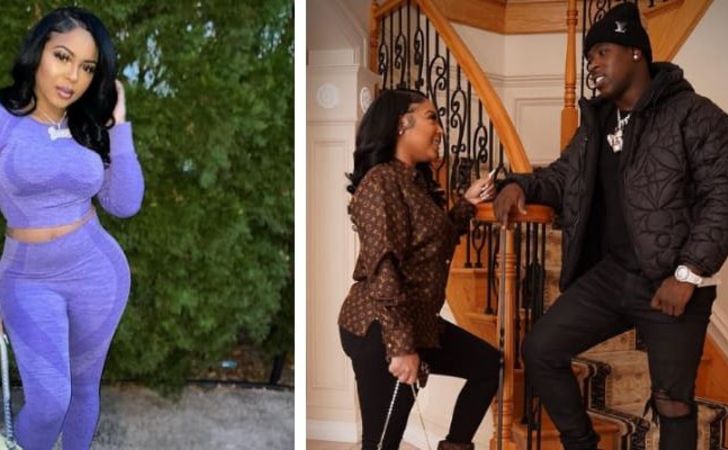 Grab all the details regarding the love life and girlfriend of controversial yet talented rapper Casanova.
Caswell Senior, more popular as Casanova, is a prominent figure in the entertainment industry, thanks to his four-year-long career in the world of music. The Brooklyn based rapper specializes in hip-hop and Brooklyn drill and often brings the street life into his songs. He recently got into trouble and controversy with several racketeering charges due to affiliation of several criminal activities that his gang, 'Untouchable Gorilla,' participated in.
Casanova celebrated his 34th birthday on October 27, 1986, in the best way possible with his family. As a genuinely talented rapper, Casewell's networking and fan-base are huge, which is why his personal and romantic life never became private as he wanted to be. Casanova is happily married to a super-hot wife and his longtime beau, Swaggy Jazzy. Go nowhere as we bring you all the details right here.
Casanova's Blissful Married Life With Wife Swaggy Jazzy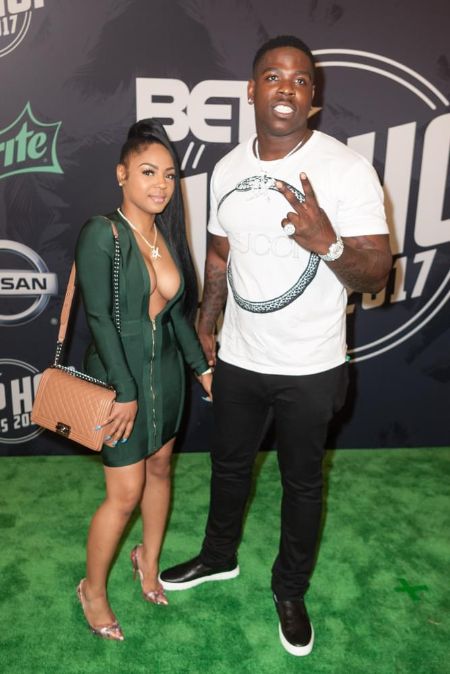 Casanova and Swaggy Jazzy have two adorable kids.
Photo Source: 101.9 FM
Casanova's romantic life was no longer a matter of privacy or secret once he became a widely successful rapper and a songwriter. The rapper is happily married to his longtime beau, Swaggy Jazzy, who is quite active on her social media, handle herself to let their followers know how their relationship stands. The dating history of Casanova and Swaggy Jazzy dates way back to 2005 when they first met and went out together.
Casanova amasses a whopping net worth of $4 million.
Photo Source: Taiwan News
After a short period of dating, Casanova's connection with girlfriend Swaggy Jazzy grew so strong that they started dating in 2018. In an interview in 2018 to The Baller Alert Show, he disclosed how he didn't want to reveal 'too much juice' about his marriage. While he doesn't post many snaps with his celebrity wife, his beloved wife is the one who is very active on Instagram, with over 460,000 followers.
Recommended: Who is Mitch Trubisky's Girlfriend? Find Out About His Girlfriend in 2020
As Casanova faced the allegation as a leader of Untouchable Gorilla Stone Nation Gang, which is responsible for several charges like murder, narcotics, firearms, and fraud offenses. Surprisingly, 17 members out of the 18 were detained, but the American rapper wasn't detained. However, as the case gathered national prominence, an arrest warrant was issued for him.
Casanova and Wife Share Two Adorable Three Children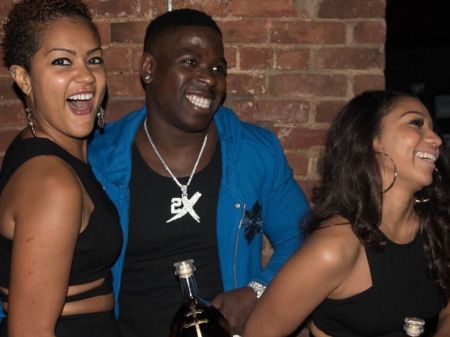 Casanova and Swaggy Jazzy have been married for fourteen years.
Photo Source: SOHH
The recent controversies that Casanova is affiliated in might cause a lot of harm in his portfolio, not just s a rapper but even as a father. Together, the love birds share two adorable kids, a boy and a girl. His track record was never impressive as he spent around eight years of his life in prison before getting released in 2014. You would be surprised to know how his elder child, a daughter, was born in the first months of incarceration. On the other hand, the married couple's son was born in a celebrity family in 2015.
Recommended: Does Rebecca Root Have a Husband? Details of Her Relationship Status and Dating History!
Casanova might be dealing with legal issues in recent times, but he knows a way to keep things ticking in his family. The talented rapper gave his wife an expensive gift package from Louis Vuitton. Lately, the American rapper gathers a staggering net worth of $4 million, which is the main reason why he can afford such a flashy lifestyle.
Also See: Memphis Garrett and Christmas Abbott Are Dating- Find Out About Their Relationship.
For more news and updates about your favorite stars, please stay connected with us at Glamour Fame.
-->