Does Rebecca Root Have a Husband? Details of Her Relationship Status and Dating History!
Published Mon Nov 30 2020 By Bran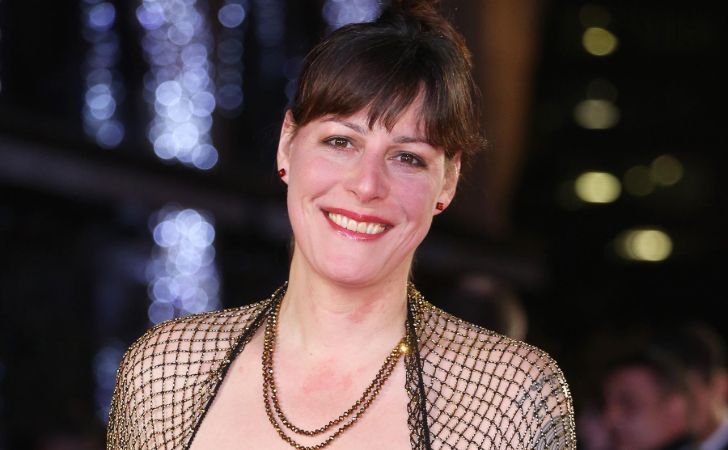 Rebecca Root is one of the very few openly transgender actresses around the showbiz industry. Today we bring you the details about her love life and answer the question of whether she is married or not.
Rebecca Root is the perfect example of an empowered woman in the entertainment industry as one of the very few transgender actresses in the television world. You would be surprised to know how the stand-up comedian was rated 18th in The Independent on Sunday's Rainbow List in 2014. Over the years, she gathered thousands of fans with her work in some top-rated television such as the BBC Two sitcom, 'Boy Meets Girl' and 'Last Christmas.'
The year 2020 might not have been the best time for most of the film stars and actors due to the COVID-19 pandemic, but for Rebecca Root, it hasn't hampered her in any way possible. She appeared in three episodes of Netflix's 'The Queen's Gambit' as Miss Lonsdale. While her professional career remains open and transparent, her personal life and sexuality are somewhat public too. Stay right here as we bring you details regarding her love life and relationship status.
Rebecca Root's Lowkey Love Life With Secret Partner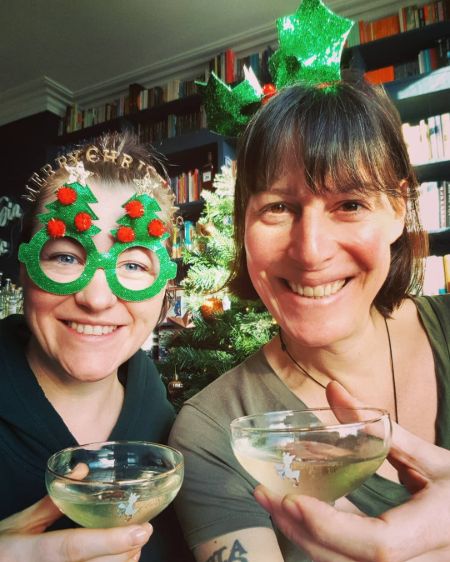 Rebecca Root is currently dating actress Bee Menabney.
Photo Source: Instagram
Rebecca Root oozes confidence and boldness as she is someone rare who had the courage to open up regarding her sexuality as a transgender. It is quite interesting to acknowledge how her selection of works in movies and television shows are also mostly related to her interest in the LGBTQ community to tackle gender roles and gradually improvise gender roles. While she spent most of her career promoting the community on television, Root also segregated enough time for herself in her secretive married life.
Also See: Jonathan Taylor Thomas Wife - Is the 90s Teen Heartthrob Married?
Rebecca Root is quite fortunate to spend her romantic life with her partner, Bee Menabney. Their love story is quite fascinating to hear, considering the fact that both of them belong to the entertainment industry. Just like herself, her girlfriend, Bee, is also an actor. Furthermore, they complement each other quite rightly as Menabney also has a fair share of experience as a theatre maker. However, unlike herself, her beau is relatively unpopular and only has around 200 followers on her Instagram handle.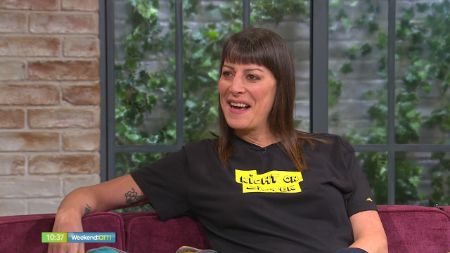 Rebecca Root is the first transgender actress in Doctor Who.
Photo Source: New Indian Express
Rebecca Root isn't married to her partner as of now, but a wedding date might be just on the cards. We would only hope that the date they tie the knot is just around the corner. The two post pictures on their social media handle very often, including the time in Christmas 2019.
Rebecca Root's Endeavors As An Actress
Rebecca Root's contributions to the television world are massive as she isn't just a regular actress but is also a stand-up comedian and a voice coach. Over the years. she appeared on several movies and television shows such as 'Flack,' 'The Sisters Brothers', and 'Doctor Who: Zaltys.' Ever since making her debut in 2012's 'Normal: Real Stories from the Sex Industry' as Cynthia in the Raindance Film Festival, she kept on strengthening her portfolio with each passing year.
Rebecca Root featured in Netflix's 'The Queen Gambit' in 2020.
Photo Source: New Indian Express
You would be quite surprised to know that her thesis, 'There and Back Again: Adventures in Genderland' at college, was published in the peer-reviewed journal, 'Voice and Speech Review.' Furthermore, she used to advertise voice therapy targeted at the transgender people so that they find a voice which fits their gender.'
You May Like Sierra Furtado Boyfriend - Find Out If the Tik Tok Star is Dating Someone Or Still Single
For more news and updates about your favorite stars, please stay with us at Glamour Fame.
-->