Cassandra Naud - The Reason Behind Her Unique Birthmark!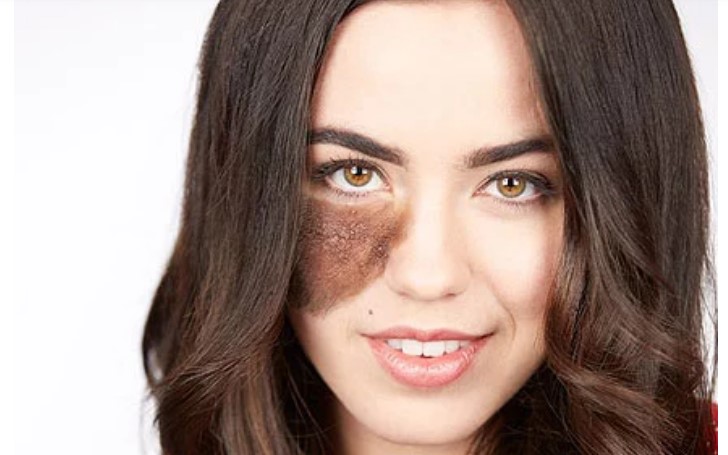 Cassandra Naud is Canadian-born actress, the dancer from Fort McMurray in Alberta, Canada. The star, apart from her skills, she is known for the unique birthmark on her face.
The actress has a large patch on her face, because of a condition known as hypertrichosis which causes excessive hair growth on certain parts of the body.
Cassandra is Thankful Her Parents Did Not Remove Her Birthmark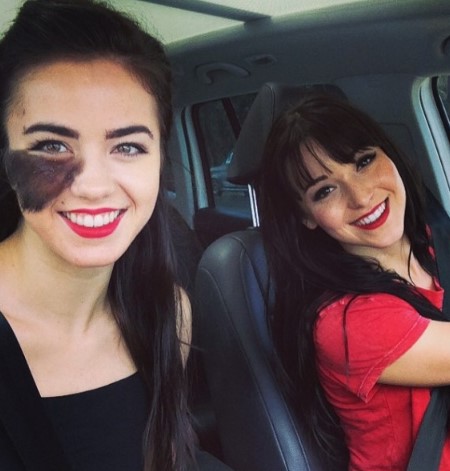 Cassandra with her friend.
Source: BoredPanda
Cassandra has a birthmark since her birth, her parents had an option to remove it, but they decided to leave it as it is because chances were high; the procedure would scar her face.
Also Read: Bree Klauser is Making Her Small Screen Debut as 'Matal' in 'See' - Her Career So Far!
But the actress is happy her parents chose to leave it. She believes the mark helped create a unique identity for her and believes it never held her back.
There were times when Cassandra was made fun of because of her unique condition; some people even bullied while she was in school, but she did not even flinch and owned her flaw graciously.
Cassandra Got Her Popularity Vastly From Her Dance Career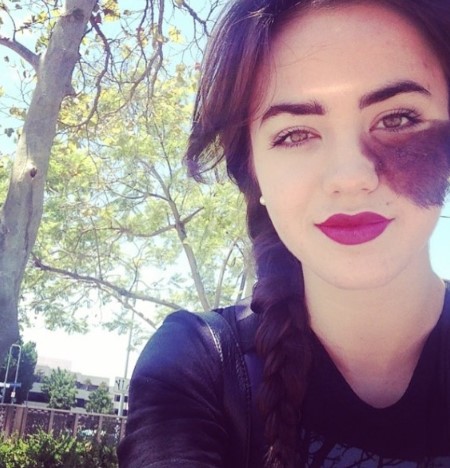 Cassandra near a park.
Source: Instagram
Cassandra has a Bachelor degree of Fine Arts in Dance Theater. Moreover, she is an educator; she teaches dance all over Canada and California.
Naud her got her recognition as a professional dancer when she was featured in Leona Lewis music video, 'Fire.'
Apart from music Leona's video, she was credited for numbers of other projects, namely Nickelodeon's 'Rags,' 'The Chilling Adventures of Sabrina' on Netflix, SyFy's 'The Magicians,' and many more.
Even in her dance career, Naud believes her unique identity, her birthmark, helped gain her the trademark in the industry.
Cassandra Naud started her acting career from Netflix original; Dirk Gently's Holistic Detective Agency.
After enjoying her massively successful career as a professional dancer, Cassandra thought of trying her hands on acting.
The actress got her huge break when she was selected for the cast of Netflix original Dirk Gently's Holistic Detective Agency which came out in 2018.
The actress played the role of 'Wakti hand #2' on two episodes, namely 'Girl Power,' and 'Shapes and Colors.'
Actress never looked back again as she managed to bag the 'Best Actress' at The Chilliwack Independent Film Festival for her role in 'Small Fish.'
Cassandra Naud will now appear on Apple's new series, 'See'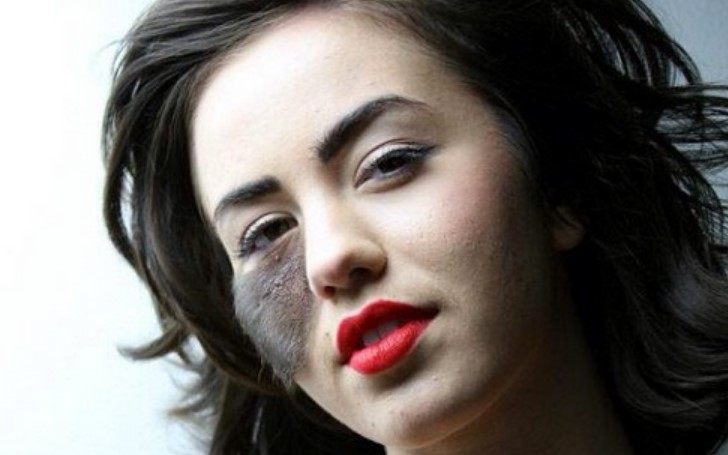 Source: BoredPanda
We guess, we don't have to stress how credible Cassandra is, as she has been selected as the cast of new Apple's epic series, See.
Also See: 'See' Star Camillia Mahal - A Look At Her Career So Far!
Cassandra will appear on three episodes of the show as a 'Shadow Warrior.' The actress is climbing all new heights, and this series will prove one of the most important steps of her career.
-->