Cassidy Boesch: Exploring the Life and Love of Samuel Page's Wife
Cassidy Boesch is a playgroup teacher who gained fame as the wife of actor Sam Page. Her husband is known for his roles in TV series and movies like "Mad Men," "Christmas In Rome," and "The Bold Type," which also features Aisha Dee and Nikohl Boosheri.
Before they got married, Cassidy and Sam dated for a while. Interestingly, they met under unexpected circumstances and neither of them had plans to date anyone at the time. Luckily, things didn't go as planned, and now we have one of the most adorable couples.
Meeting Love of Life, Sam Page
Sam Page and Cassidy Boesch met unexpectedly at a mutual friend's cocktail party, even though neither had planned to attend. Cassidy was brought to the party under false pretenses by her best friend.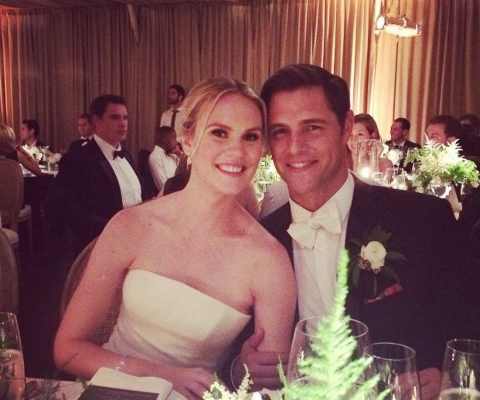 Despite the unplanned meeting, they hit it off during the event, and Sam was instantly smitten with Cassidy. In an interview, Sam referred to Cassidy as "the greatest person in my life."
Interestingly, Sam had made a promise to remain single for the whole summer to his best friends, but he broke that promise when he met Cassidy.
A Beautiful Wedding Ceremony in California
In November 2014, Cassidy Boesch married her beloved Sam Page in a picturesque villa just outside Santa Barbara, California. Their wedding was described as a fairy-tale weekend, featuring a beautiful outdoor garden ceremony.
The couple had their closest friends and family in attendance, with notable guests like "Mean Girls" star Jonathan Bennett. Sam Page, known for his role in "Mad Men," shared moments from the special day, including a group photo with his groomsmen in black suits and bowties.
He also posted a photo of their memorable first kiss as husband and wife. Cassidy looked stunning in a beautiful lace white wedding dress with a short train.
Cassidy Boesch is a Mother of Three Children
Cassidy Boesch and Samuel Page became parents in September 2016, welcoming their first child, a son named Logan Page. They shared their joy by posting a cute picture of Logan on Instagram. Page expressed that Logan was the best thing that ever happened to him and looked forward to the fun times with their dog.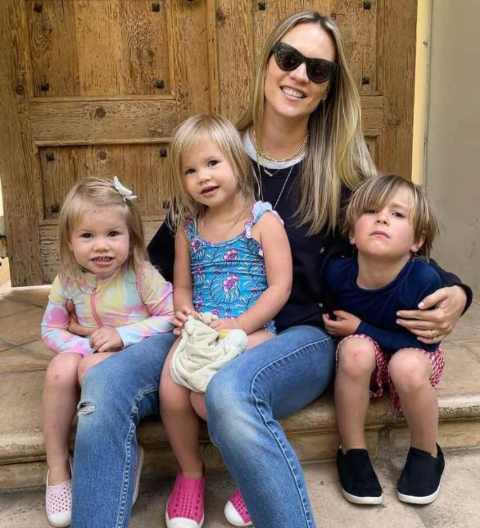 Boesch mentioned that they were overjoyed with their son. Two years later, the family grew with the arrival of twin girls, Annabelle Page and Evie Page.
The couple announced their birth on Instagram with a heartwarming photo of the sisters. Boesch expressed their love for the girls and the joy of their arrival. Page declared himself the luckiest man in the world to have three beautiful children.
Cassidy Boesch is the Founder of The Playgroup House
Cassidy Boesch has a career as the founder and co-director of The Playgroup House, where she focuses on providing essential skills to toddlers.
She also works as a preschool teacher. While her detailed career information beyond this is not widely known, her husband, Samuel Page, has had a successful acting career.
Get To Know Her Husband, Sam Page
Sam Page is an accomplished American actor known for his versatile talent and captivating performances across film and television. With a career spanning over two decades, he has earned recognition for his engaging portrayals in a wide range of roles.
Sam's notable appearances include his role as Greg Harris in the critically acclaimed series "Mad Men" and his charming performance in Hallmark Channel's beloved Christmas movies like "Christmas in Rome."
His dedication to his craft and ability to bring depth to characters have established him as a respected figure in the entertainment industry. Beyond acting, Sam Page is a devoted husband and father.
Cassidy Boesch's Net Worth in 2023
As of 2023, Cassidy Boesch is estimated to have a net worth of approximately $700,000. In contrast, her husband, Samuel Page, has amassed a more substantial net worth, estimated to be around $2 million.
Samuel Page's earnings have been boosted by his acting career, including his involvement in the 2015 movie "1915," which garnered around $111,000 at the box office.
It's worth noting that actors typically earn an average salary ranging from $19,000 to $210,000 per year, depending on their level of experience and the projects they are involved in.
How Old is Cassidy Boesch?
Cassidy Boesch, the wife of actor Sam Page, was born on August 27, 1987, in Los Angeles, California, United States.
This makes her 35 years old as of 2023, and her zodiac sign is Virgo.
Relationship With Parents and Siblings
Cassidy Boesch's father is named Phil Boesch, and her mother is Vivian Boesch. She has a brother named Brenna Boesch, who is a former American professional baseball outfielder.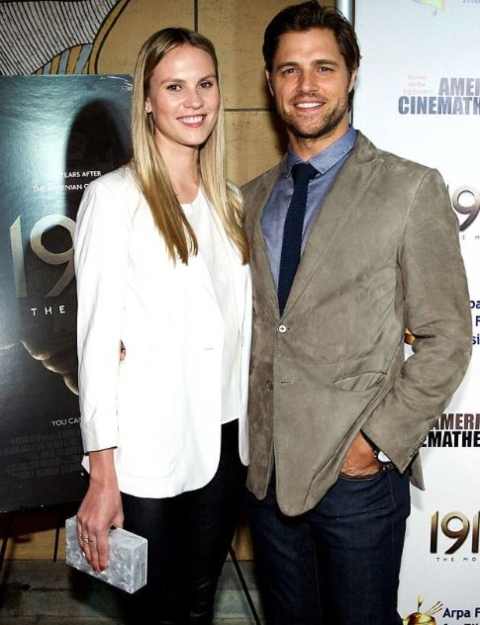 Regarding her education, Cassidy graduated with a degree in Bio-Medicine Community Health from Brown University. She also earned a Master's Degree in Family, Child Therapy, and Marriage from the University of Southern California.
Height and Weight
Cassidy Boesch stands at a height of 5 feet 9 inches and weighs approximately 57 kilograms. Her body measurements are reported as 35-25-35, indicating a bust size of 35 inches, a waist size of 25 inches, and hips measuring 35 inches.
In terms of her physical appearance, she has fair skin and blonde hair, which contrasts with her dark brown eyes.
Also See: Georgiana Bischoff: A Look into the Life of Richard Thomas' Wife
Visit Glamour Fame For More
-->