Catherine Giudici of 'The Bachelor' will be Spending Christmas in the Hospital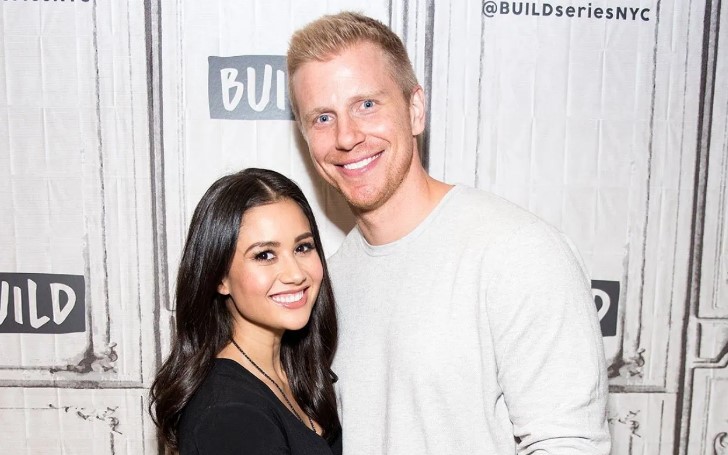 The former 'The Bachelor' winner, Catherine Giudici and her husband, Sean Lowe, are expecting their third baby.
Well, it's kind of good and bad news at once. Bad because Catherine Giudici will be spending her Christmas on a hospital bed. But it's okay, and the reason for her spending Christmas in a hospital is because her third child with her husband, Sean Lowe, is due to arrive on December 23.
The winner of the 17th season of 'The Bachelor,' Catherine Giudici said, "I'll be in the hospital for Christmas." Catherine added, "We're going to pretend Christmas is sooner than when we go to the hospital, so our kids don't know anything different."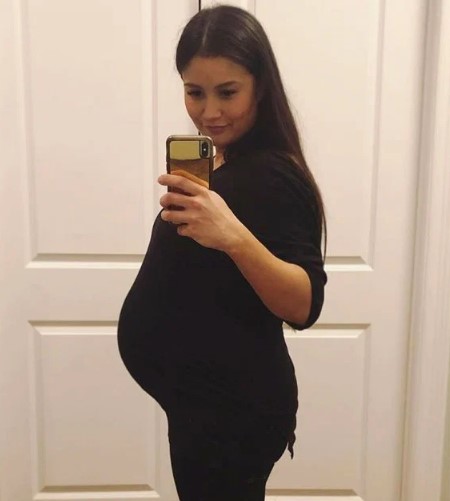 Pregnant Catherine Giudici reveals she might have to spend Christmas in a hospital.
Source: Instagram
The couple announced they are expecting their third baby. The pair is already blessed with two kids, Samuel, 3, and Isaiah, 1. Catherine said, her second son has no idea what's coming, as he is just 18 months old.
Also See: Nick Viall of 'The Bachelor' Denied He is Dating Demi Burnett of 'Bachelor's in Paradise' Amid Rumors
Giudici said, "he has no idea what's coming for him. Since he's still a baby, Samuel is so excited to have another sibling. We told him that Santa is going to bring him a baby, He did really well with Isaiah, so I think he'll do really well with the new baby."
The couple even shared a new baby is coming too soon after Isaiah, so they are planning to give him much time possible right now. Catherine explained, "He really didn't get to have his own babyhood, I was a middle child too... I know immediately when I have a newborn in my arms, Isaiah's not going to be a baby in my thoughts."
Watch: Sean Lowe's Proposal Of A Lifetime! | The Bachelor US
Even Sean shared, "Catherine's third pregnancy happened sooner than planned. The idea of raising three kids under three and a half years old, that's a little daunting if I am being honest!" Lowe added, "Catherine's first thought was probably not excitement! Her first thought was probably, 'Wait, we're having a baby? I already have a baby! I'm not ready for another baby!' But after a few hours, I think she got excited."
Also Read: Peter Weber's 'The Bachelor' Premiere Details Released
The couple who got engaged on The Bachelor 2013 finale, tied the knots in January 2014. The couple has since remained in a peaceful relationship. And they sure do know how to keep the excitement up and high.
For more information on your favorite celebrities' lifestyle, stay tuned to Glamour Fame, and don't forget to sign up for the newsletter.
-->