CC Sabathia Weight Loss - American athlete Stunned Everyone With New Look
Published Thu May 14 2020 By Bran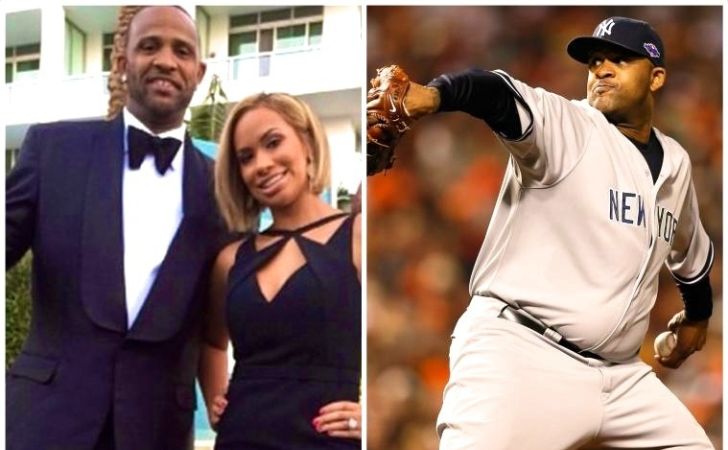 Find out how did CC Sabathia recently dropped the bombshell with a new picture where he looked extremely slim. Find out whether he went through a weight loss or not. If yes, how?
American athlete CC Sabathia Jr retired almost a year ago, and unlike all the expectations, when how one lives a relaxed life post-retirement, he became very slim instead. The California born baseball pitcher played 19 seasons in Major League Baseball for three different franchises like Cleveland Indians, Milwaukee Brewers, and the New York Yankees.
The left-footed athlete, following his retirement, appeared on an entirely new self when his wife Amber posted a picture when the married duo attended a wedding. Surprisingly, the baseball star looked thin, even more than his active days on the pitch as a player. Let's find out if he did go on a weight-loss mission, or was it just a picture deception.
CC Sabathia Didn't Attempt to Lose Weight
CC Sabathia looked very slim compared to his former self but didn't actually lose weight.
Photo Source: US Gag
Well, yes, this should come as a surprise as the MFL star, CC Sabathia didn't care about losing weight and didn't lose weight either. Despite such an attitude, he looked much slim and fit than his former self. All the weight loss enthusiasts might want to know the magic trick behind that, but it was nothing else than some minor training.
Also See: Matt Keough Wife - Find Out About Late All-Star Pitcher's Married Life.
Sabathia, who decided to hang up his boots in 2019, suffered from multiple injuries in his final season. Ever since the season began, the fans could sense that CC was exactly at the decline of his career. And, indeed, they were right as following the season end, he announced his retirement from baseball after spending nineteen professional seasons at the top. In an interview, he opened up on all the rumors surrounding his body size and denied losing any weight.

I'm actually the same weight as I was last year, just a little more toned and a lot more strong.
Sabathia, who made the All-Star team six times in his career, was a significant loss for the New York Yankees. However, it was the decision that had to be made for the 39-year-old as he was at that point of his career where he could no longer throw a ball.
CC Sabathia Hits The Gym Despite Retirement
Most of the sportsmen would want to sit on the couch and cherish life after retirement. But, that is not the case for the former Yankees star, CC Sabathia. In fact, he is someone who is consistently hitting the gym to keep up with fitness and maybe, not look older. Interestingly, the exercises showed promising results, as his recent pictures kept the fans with their mouth wide open as he looked remarkably different.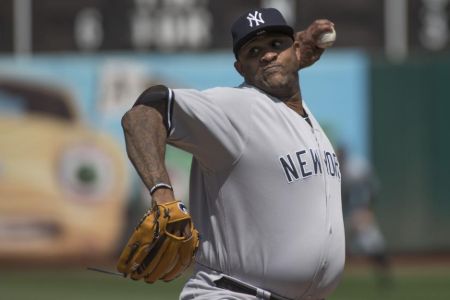 CC Sabathia goes to the gym regularly despite being retired.
Photo Source: Celeb Vogue
The reason for such a immense loss was none other than his off-season training. Much of the credit goes to his strong willpower and dedication, which got him to do more weight-train workouts and get bulky with more muscles. Surprisingly, weight loss wasn't what the athlete was thinking in the first place, but it actually all the mechanisms he tried worked quite well, for the enhancement of his own look.
CC Sabathia's Transformation Triggered Mike Francesca
Sabathia, who once made a comeback from injuries and alcoholism to the top of his playing career, got everyone talking with his new picture amidst the COVID-19 pandemic. However, while most of the people flooded in positive responses and appreciated the new look, the famous radio host Mike Francesa was quite salty.
Former Baseball star CC Sabathia's new picture showed immense appearance change.
Photo Source: ESPN
The Mike and the Mad Dog host showed no praise for the retired baseball star. Instead, he did say, how the Sabathia's weight loss doesn't mean that he could pitch any better.' Furthermore, the critic went on to say how the 6-foot-6 retired pitcher was old and doesn't make him a pitching prospect any longer.
You May Like: Melissa McCarthy Weight Loss - Learn the Total Pounds She Shed and the Secret to Her Diet!
For more news and updates about your favorite stars, please stay connected with us at Glamour Fame.
-->