CeeDee Lamb Girlfriend - Is the American Football Wide Receiver Dating Someone?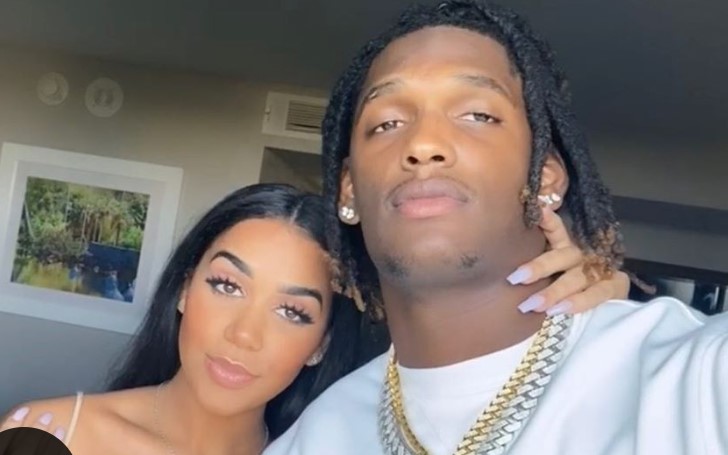 Ever wondered who CeeDee Lamb is dating, or does he have a girlfriend? Let's find out.
CeDee Lamb (born Cedarian Lamb) is an American football player who plays as a wide receiver for Dallas Cowboys of the NFL. Before Dallas Cowboys drafted him in the first round of the 2020 NFL draft, he played college football at Oklahoma.
CeeDee originally hails from Opelousas, Louisiana, but later moved to Texas from where he did his schooling. Lamb attended John and Randolph Foster High School in Richmond. Cedarian started his college football from 2017, and in 2019, the player was named a first-team All-American for his incredible 62 catches for 1,327 yards and 14 touchdowns.
On December 29, 2019, the player gave up his senior year and entered the 2020 NFL Draft, which seemed to be an excellent choice. CeeDee is new, full of energy, and skills to put him on the top. It's just a matter of a couple of months. Since his future looks bright, let's find out about his personal life. Is CeeDee Lamb dating someone?
CeeDee Lamb Girlfriend - Is the NFL Player Dating Someone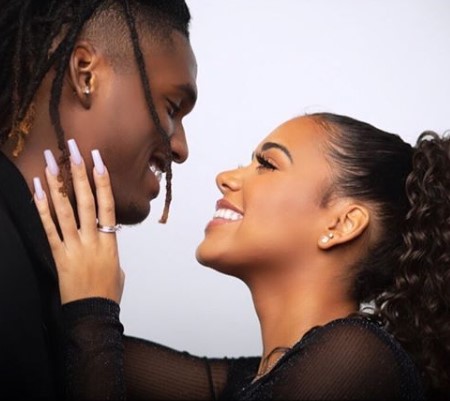 CeeDee is dating his girlfriend, Crymson Rose.
Photo Source: Crymson Rose Instagram
CeeDee Lamb is in a relationship with his girlfriend, Crymson Rose. The couple started dating from 2019. CeeDee Lamb's girlfriend, Crymson Rose, is a college student who is expected to graduate in 2021.
Also See: Zandy Reich and Lea Michele are Expecting - Here's Something to Know About Their Beautiful Relationship
While still unknown how the couple met, but after the news broke out, the two are dating, Rose's popularity has skyrocketed. However, she is not entirely new to the world, as she previously dated American basketball player, Trae Young, who is dating Shelby Danae Miller now.
CeeDee Lamb Snatching Phone From His Girlfriend, Crymson Rose's, Hand
There's this one incident which is taking over the social media by storm. In a viral video, where CeeDee is enjoying family time while watching TV and talking on the phone, his girlfriend grabs his other phone from CeeDee's hand, to which Lamb snatch it back, and Crymson ends up smiling in despair.
The video went so viral, even Crymson's ex, Trae Young, came to a scene. Trae retweeted the viral video where he said, "bruh said, 'Nah what you doin.'" followed by hysterically laughing emoji.
But the couple after the video went viral responded to it and said it was nothing to be concerned about. Rose, on her tweet, wrote, "His agent was FACETIMING him while he was on the phone with the Cowboys, I was doing the GF thing [and was] gonna answer it for him."
Also See: Jerry Reinsdorf Net Worth - The Complete Breakdown of Chicago Bulls and MLB's Chicago White Sox Owner's Wealth
For more information on your favorite celebrities' lifestyle, stay tuned to Glamour Fame, and don't forget to sign up for the newsletter.
-->