Jerry Reinsdorf Net Worth - The Complete Breakdown of Chicago Bulls and MLB's Chicago White Sox Owner's Wealth
Published Wed May 06 2020 By Eric
Jerry Reinsdorf is the owner of the NBA's Chicago Bulls and MLB's Chicago White Sox, who also invest his wealth in several profitable markets. Learn his staggering networth details and sources.
The owner of the Chicago Bulls Jerry Reinsdorf was born on February 25, 1936, in Brooklyn, New York, to a Jewish family. He completed his education from Erasmus Hall High School and earned a bachelor's degree from George Washington University in Washington, D.C.
The 84-years-old Reinsdorf began his professional journey as a tax attorney with the Internal Revenue Service. Jerry then invested in several financial fields and after some hard work, he discovered and made a major source of fortune in real estate.
Further, Reinsdorf, with his intelligence, created a successful portfolio that helped him generate the net worth that crossed billion. Find more about Reinsdorf's income and earnings on this page.
Jerry Reinsdorf Net Worth Crosses Billion
Jerry Reinsdorf is one of the most successful investors in the market whose net worth exceeds billions of dollars.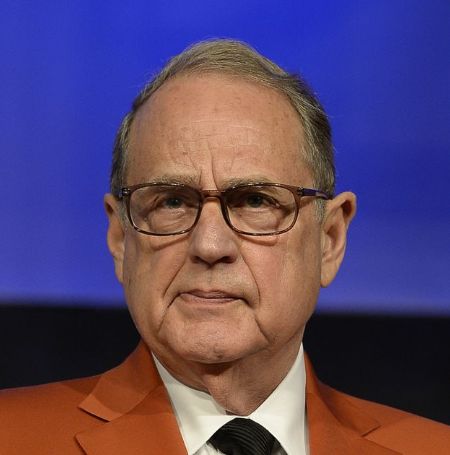 Reinsdorf is the billionaire who owns Chicago Bulls and White Sox.
Photo Source: Chicago Tribune
According to Forbes, Reinsdorf accumulates a gigantic net worth of $1.5 billion. In 2020, he comes under the radar of the billionaire, which is the fruit, earned from his successful investment.
You Might Also Love To Know: Adele's Almost $200 Million Net Worth Might Change After The Divorce
Jerry made great progress in the real estate business, confounding Balcor in 1973, which he sold after nine years to American Express that assisted him to generated hefty piles of greens at the beginning of his career.
The Owner of Chicago Bulls and White Sox, Reinsdorf
Jerry Reinsdorf as the Chairman of the MLB's Chicago White Sox took it to great heights.
Photo Source: Forbes
The billionaire Jerry Reinsdorf has made investments in many sectors but is widely popular for his work in the Chicago Bulls and White Sox. He purchased the MLB Chicago White Sox for $19 million in 1981.
Click To Read: Charles Barkley Net Worth - Find Out How Rich the Former Professional Basketball Player is
Reinsdorf, as a chairman, brought some changes in the team, which became very profitable and improved their game records. It is estimated that he still owns a 19% stake of the club.
Jerry Reinsdorf talks Hall of Fame, 90s Bulls in 1-on-1 interview
Further, Reinsdorf followed the footsteps of late Eddie Einhorn, purchasing the Chicago Bulls as part of a syndicate for $16 million in 1985. Later on, after he gained control, the team drafted Michael Jordan.
Recommended: Trae Young Girlfriend - Is the American Basketball Player Dating Someone?
Reinsdorf is also said to be a powerful baseball owner who even halted the sale of the Texas Rangers and subsequently influenced the deal of the Seattle Mariners.
Philanthropy and Community Development Work of Jerry Reinsdorf
The owner of the successful sports teams Jerry Reinsdorf has been involved in several charitable works personally and through his non-profitable firm, CharitaBulls and White Sox Charities. As the chairman of the White Sox, he funded $1 million to Chicago Park District twice in his lifetime.
Jerry Reinsdorf was inducted into the Baseball Hall of Fame on August 5, 2006.
Photo Source: Pinterest
Like Reinsdorf's professional success, his philanthropy works were also noticed by many and was even acknowledged. He was awarded a Jefferson Award for Public Service in 2011. Jerry was recognized for his efforts in Greatest Public Service Benefiting the Disadvantaged through the CharitaBulls and Chicago White Sox Charities.
For more updates and Net Worth articles of your favorite celebrity, visit Glamour Fame.
-->