Champions League Pitch Invader Kinsey Wolanski Arrested While Tryna' Pull Another Streak During Copa America Finals
Published Thu Jul 11 2019 By rhyss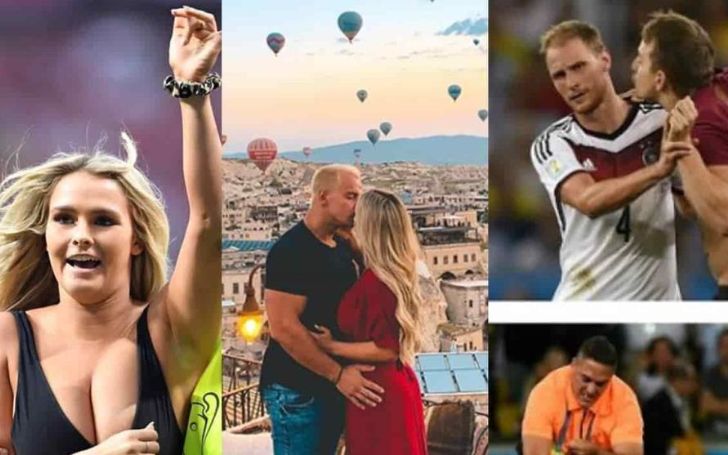 Brazil comfortably won the finale of the Copa America but looks like someone had other ideas.
Kinsey Wolanski, the famous Champions League final pitch invader, and her boyfriend, Vitaly Zdorovetskiy planned to pull the same stunt at the Copa America finals, were Brazil thrashed Peru, before being arrested.
Apparently, the love birds disguised themselves in Brazillian fans costume and snuck inside the stadium before some 20 security guards messed-up their full-proof plan.
As soon as the pair was about to reach their seats, guards saw through their disguise and arrested both of them before escorting them to the prison.
Following their release from the prison, the Instagram star shared pictures from their time in Brazil and admitted this time, Copa America won.
In the slideshow, she even showed the disguise the duo were wearing in order to enter the stadium but looks like Kinsey and Vitaly' fame got into their way as security guards immediately recognized them.
Although Vitaly has been an internet sensation for a long, long time, his girlfriend, however, only came to the limelight after invading the Champions League finals between the winner Liverpool and Spurs.
Shortly after her ridiculous stunt, she gained a staggering amount of followers on Instagram. Overnight, her social media account soared to over 2 million additional followers.
In addition to making herself famous, her streak also helped Vitaly to gain over $4 million after his X-rate prank website, Vitaly Uncensored saw an immediate increase in site' traffic.
-->