Channing Tatum's Furious Instagram Video Is Really Confusing To All Of Us!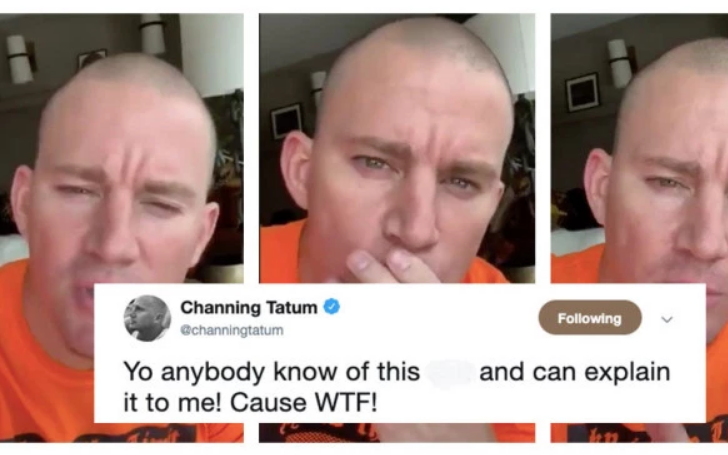 Channing Tatum was all spooked up by the app - Pattern.
Last Saturday, July 13, something strange happened which left Channing Tatum' fans scratching their heads. The Magic Mike actor took to Instagram and went on ranting about an app.
Apparently, the actor downloaded the 'Pattern' app, which is, according to the app's description, "Social network that helps people better understand themselves and connect with others on a deeper level."
Watch: Channing Tatum rant about an app
At the beginning of the video, the actor said he received a notification from the app amidst his therapy; a message pops up with the exact words they were using in therapy.
See Also: Jessie J's Flirty Birthday Messages To Channing Tatum
"I was just in therapy yesterday, yeah, I'm in therapy, whatever, everybody should be in therapy. and I just get a notification on my phone this morning. Pops up, and, using the exact words we were using in therapy."
The actor all spooked up by the app said, "How do you know what you know about me, Pattern? People of The Pattern, people that use The Pattern, you need to DM me right now and tell me how you know this stuff. I don't even know if I want to know this stuff… I don't know if anybody should know this stuff."
By the sound of it, Tatum clearly seemed paranoid about Pattern as he thought the app is spying on him, but what's funny is, the actor was able to crash Pattern's server due to high traffic after the actor's rant.
The creator of the app loved the attention anyway, they took to Instagram and wrote, "Hey @channingtatum!👋. Thanks for letting us know you planned on crashing our servers today 😂 We'll be sliding into your DMs shortly."
Read Also: Disney Drops Channing Tatum's X-Men Spin-Off Gambit From Release
After all the fuss, fans are split into three groups of opinion, those who are worried about Tatum's mental health, those who believed in astrology and those who thought the actor might have invested in the app and created hype.
Well, according to us, none of the opinions are true as just last week the actor stated "literally pacing in the office and don't know what to do with my self" because his creative partner, Reid Carolin, was on his honeymoon. It seems like Tatum has found a way to entertain himself.
-->