Disney Drops Channing Tatum's X-Men Spin-Off Gambit From Release
Published Wed May 08 2019 By Andrew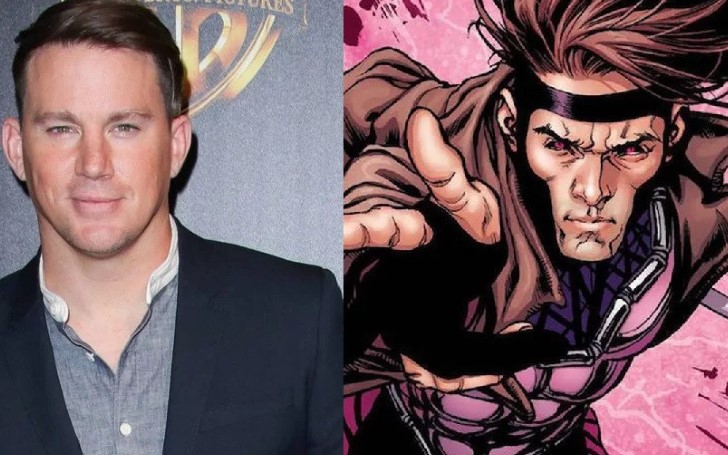 Channing Tatum's X-men spinoff Gambit dropped from release.
Bad news is swiftly approaching Channing Tatum's fans as Disney has dropped his much-anticipated Gambit film, a spin-off from the X-Men series.
The film that was set to rock the world of the mutant on 13 March 2020 was canceled. With Disney's merger with Fox taken into action in full swing earlier in 2019, plans kept shifting and production never actually picked up.
Disney drops Channing Tatum's X-Men movie.
SOURCE: Metro
Now that Disney has come through with their five-year release date plan with many changes taking place in the schedule, the room for Gambit seems to be lost which Channing has been working on for over the period of five years.
The '21 Jump Street' actor has been talking openly about starring in the movie for quite a while now. He sure has been quite vocal about the standalone movie about the mutant who can mentally create, control, and manipulate pure kinetic energy to his desire.
The actor currently in a relationship with singer Jessie J also mentioned the movie in detail at the San Diego Comic-Con in 2017. Moreover, he also appeared to drum up support and be an active part of the most epic superhero selfies of all time.
While on an interview with Metro.co.uk, Channing admitted that the moving was still moving forward but also went on to admit that 'it's not ready until it's ready and the studios have to play a chess game with real estate and giving dates and scaring people off certain dates and grab as much real estate as they can'.
Also read: Top 10 Most Weirdest Dresses From Met Gala
He explained at the time,
"I've never told anybody when we're going to make this thing [but] we've got really lucky in a way, it's been a blessing in disguise because we were making a certain type of movie that was really hard to reinvent and you get a lot of push back when you try to do something different,"
The actor added,
"But then Deadpool and Logan came through and lit a stack of dynamite in that door and blew it off for us so now we're going off and really able to buck the system and do something different,"
The film was originally set to hit the theatres back in late 2016 following the massive mutant successes like Deadpool and X-Men: Apocalypse but the movie carried on in a slow-paced manner only to be pushed back by the studio.
-->