Who is Charlie Adelson? Some Facts to Know About Wendi Adelson's Brother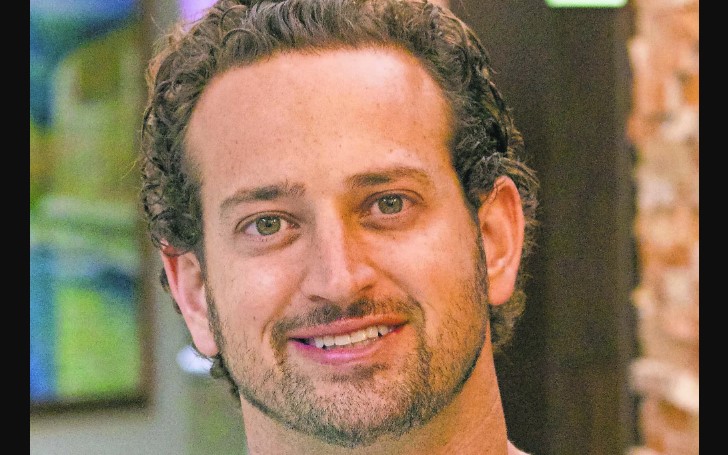 Here's what you should know about Charlie Adelson, older brother of Wendi Adelson, and alleged conspirator of the "Dan Markel shooting."
The mysterious case of Dan Markel's murder. Daniel Markel was a Canadian attorney and law professor from Toronto, who earned his J.D. degree from Harvard in 2001.
Daniel was shot and killed in his car at his Tallahassee home in July of 2014. He was shot at the head, leaving no chance of his survival; the incident came almost a year after his divorce with Wendi Adelson, Markel's former wife, a clinical professor, and child advocate.
For reasons, Wendi Adelson and her family are alleged for plotting the murder of Dan Markel. According to Wendi herself, their marriage was not at all peaceful; it was abusive and had a bitter end to it.
Wendi and Markel's divorce was finalized in 2013; following the split; it was the war between former spouses who will get the custody of their two sons. Adelson used all her resources and power to get full custody of their children, but the court always favored Markel.
Not soon enough, the ugly incident happened, and for obvious reasons, Wendi and her family are dragged to the case, for plotting the murder of her former husband, Markel.
This brings us to fact check on Adelson's older brother, Charlie Adelson, who has been dragged to the case time and again but goes by without a mole on his character!
Who is Charlie Adelson?
Charlie Adelson is the older brother of Wendi Adelson. He is a Tamarac periodontist, but the other side of him screams the ugly part of him. Charlie Adelson has been dragged to Dan Markel's murder case repeatedly, but has not been charged in the case and denies involvement.
In October of 2019, Charlie Adelson was called an "unindicted co-conspirator" by a state prosecutor during an interview with the Miami Herald. Some reports also suggest Tallahassee P.D. has done little to hide its suspicions that he organized the hit.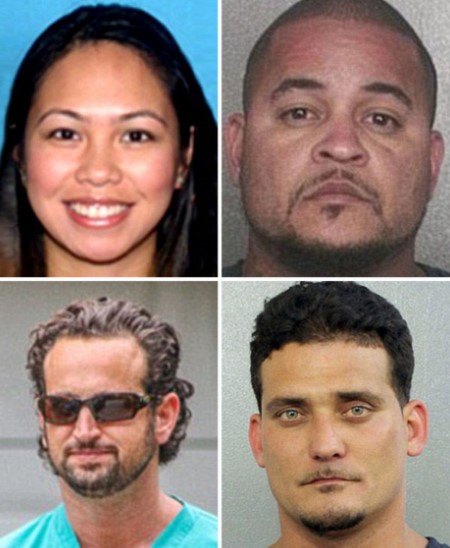 The Chilling Case of Dan Markel's Murder!
Photo Source: Daily Mail
Prosecutors believe Adelson financed the ugly scheme to kill Markel, giving $100,000 in cash and gifts to the two hitmen, Sigfredo Rivera and Luis Garcia.
Also Read: Who is Buckley Carlson? Some Facts to Know About Tucker Carlson's Brother
While lead prosecutor Cappleman prepared a probable cause affidavit against Charlie Adelson in 2016, her former boss, now-retired state attorney Willie Meggs, concluded they didn't have the evidence to convict him. Meggs told the Tallahassee Democrat the cops simply hadn't collected enough evidence.
"If they believe they have probable cause, then they should go make the arrest. They don't need me," Meggs said. "I would say to Chief (Michael) DeLeo go make the arrest and get ready for your civil suit from whoever they have arrested without probable cause.'"
Wendi Adelson Blurted Out Her Brother's Name
A few hours after Dan Markel was shot and killed in his car at his Tallahassee home, Wendi Adelson was called in to investigate the crime. When she was told that the shooting was intentional and needed to find out who murdered Daniel Markel, Wendi blurted out her Charlie Adelson's name.
Wendi, in her statement, said,
"[Charlie] knew that Danny always treated me badly and it was always this joke, He said: 'I looked into hiring a hitman and it was cheaper to get you this TV so instead I got you this TV … but he would never … it's such a horrible thing to say.'"
Despite all these, prosecutors never produced a witness who could link Charlie to either of the hitmen associated with the murder case. However, the investigations show, Magbanua's finances improved dramatically after the murder.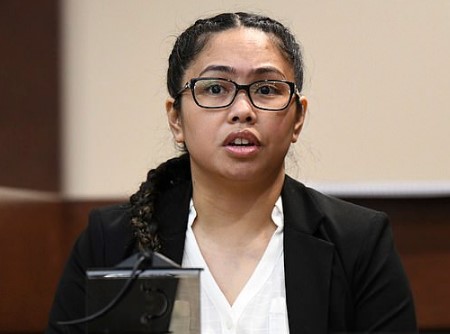 Katie Magbanua, one of the suspects of Dan Markel's murder, is a friend of Wendi Adelson, moreover, she once dated Charlie Adelson as well.
Photo Source: Daily Mail
Katherine, aka Katie Magbanua, is one of the suspects of Dan Markel's murder. She is an accomplice in the crime and was tried for the crime. Katie had a mistrial and faces a retrial in the coming year. This year's trial revealed several incriminating facts tying Wendi's family to the murder.
You May Also Like: Who is Slim Jxmmi's Pregnant Girlfriend? Some Facts You Should Know
For more information on your favorite celebrities' lifestyles and other news, stay tuned to Glamour Fame, and don't forget to sign up for the newsletter.
-->