Charlotte Flair's Plastic Surgery Speculations: Nothing But Truth
Published Wed Mar 10 2021 By Bran
Stay here to know the full story and truth surrounding the plastic surgery speculations of multiple-time WWE Women's Champion Charlotte Flair!
Compare the pictures of Charlotte Flair from the past to the present, and you will surely believe in how the athlete went through plastic surgery. The daughter of retired WWE legend Ric Flair might have got a free ticket to the WWE universe at first, but over time, she burnt the midnight oil for decades to make herself a key figure in the entire division at the current time.
Ever since making her WWE's main roster debut in 2015, the 34-year-old athlete has achieved all sorts of gold in the form of titles, be it the Smackdown's Women Championship, Raw Women's Championship, or NXT Women's Title.
There have been soaring rumors on whether Charlotte Flair actually adopted plastic surgery or not. That is why go nowhere as we get you close to all the details about her net worth in this article.
Charlotte Flair's Plastic Surgery Concerns Grew After Her Break
The rumors surrounding Charlotte Flair's plastic surgery concerns came back again as the WWE superstar took a lengthy six-month-long break in late 2020. The former Raw Women's Champion actually had taken time off to go through cosmetic surgery.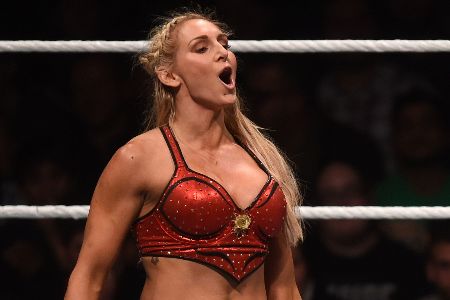 Charlotte Flair made her main roster debut in WWE in 2015.
Photo Source: New York Post
The wrestling enthusiasts have widely appreciated her brand new looks in front of the cameras as she made her return in December 2020.
Also See: Mia Khalifa Reveals Her Plastic Surgery Transformation
Upon her comeback, Charlotte Flair teamed up with potential WrestleMania competitor Asuka to go against Nia Jax and Shayna Baszler. In fact, the sensational return had all the internet around the wrestling fans explode with nothing but appreciation. Different Twitter users wrote on how she looked both 'different' and 'far better and better than the last time she stepped on the WWE Performance Center.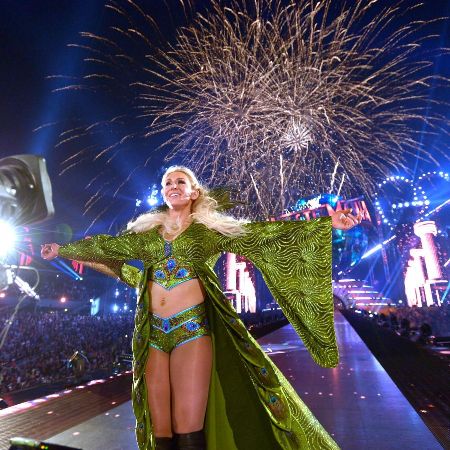 Charlotte Flair suffered from Silicone poisoning in 2018 from her breast implants.
Photo Source: Pinterest
What's interesting is that Charlotte didn't take time off for any injuries or personal reasons. The reason behind her gap was to go through a cosmetic surgery that widely hampered her physical appearance. Getting into the details, she needed to go through a difficult surgery to fix her botched boob job that was done back in 2018.
Charlotte Flair Spoke About The Plastic Surgery Discussions
It's a big concern that the educated audience and public still remain extremely conventional on factors like plastic surgery. The traditional believers don't tend to like Charlotte Flair because of the fact that she adopted an artificial method to alter her looks, which doesn't justify it at all. Earlier in July 2020, the second-generation star tweeted on how her 'air conditioning is broken, and she will talk more about plastic surgery and boobs.
It all began in 2018 when Charlotte Flair started to suffer from silicone poisoning through breast implants. Back then, she chose the easy route with a small surgery and quick recovery time, just to get back to the WWE ring and do what she does the best.
Charlotte Flair took a six-month break from WWE to have her breast surgery.
Photo Source: Pinterest
Perhaps that was the reason why Charlotte's surgery wasn't impactful and started hurting her again in 2020. Consequently, the Raw superstar referred to her doctor, who advised her to take on a long-term solution. She was clear to her millions of fan-base on the fact that the five-time SmackDown Champion wasn't suffering from silicone poisoning but only fixing her past surgical work.
Recommended: Sarah Burge Plastic Surgery - Before and After Comparison!
For more news and updates about your favorite stars, please stay connected with us at Glamour Fame.
-->