Check Out Anfisa Nava's Bodybuilding Weight Loss Secrets!
Published Thu Jun 20 2019 By Andrew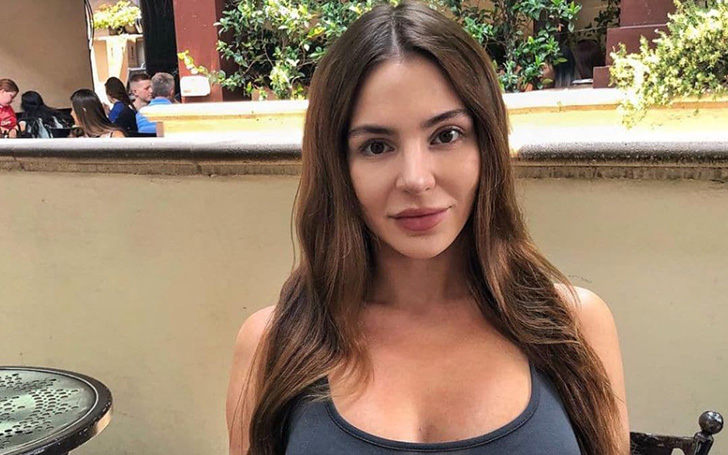 Find out about the weight loss secrets of Anfisa Nava!
90 Day Fiancé's Anfisa Nava went full Beast Mode on her fitness game recently. The 23-year-old Russian season four participant took it upon herself to intensely concentrate on bodybuilding and take charge of her body fitness losing almost 20 pounds.
In a recent interview with E! News the reality show's former star revealed the secret to her new look that just grasped the world to its hold. The toned beauty shared the gradual yet steady regime of hers that made the transformation possible.
The phenomenal transformation of Anfisa Nava.
SOURCE: E! News
Nava told the outlet,
"First, I lost about 15 pounds in about six months and that's when I started thinking about competing. So then I actually gained a little weight to increase my muscle. But then I lost more. It took about a year and a half. I wasn't in a rush. In the beginning, I was 146 pounds and now I'm about 120."
The reality star also admitted that she was skinny all her life. However, as soon as she moved to the United States she gained about 15 to 20 pounds. In fact, the sucker for fitness blamed the food in America is different from that of Russia, which caused her weight to grow. Anfisa went on to say, "In Russia, I would eat home-cooked meals but here I would go out to eat a lot. And I wasn't really controlling it, I was eating everything. There was also more stress."
Her, husband and co-star, Jorge Nava was incarcerated for two and a half year over the charges of possession of 293 pounds of marijuana with the intention to sell. Now we know what brought about the stress.
The 90 Day Fiancé star also reduced her portion size and started doing cardio as well. She admitted to doing "the elliptical or the treadmill five or six times a week for 30-40 minutes."
Anfisa also is quite active on social media adding the clicks of her diet with her followers including the ones with her healthy meals, which include vegetables, chicken thighs, and rice.
The coming weekend, the 23-year-old is set to take part in her first bodybuilding competition, the NPC West Coast Classic in Riverside, California.
When confronted with the question if there was a possibility of competitive bodybuilding growing into her new career, she replied,
"Possibly. We'll see how this first one goes. I don't really have any expectations. I just want to get my feet wet and see what its like and go from there. Besides the competition, I'm going to school,"
She further expressed that she is currently enrolled in community college and wants to enroll in a four-year university in August. Although she plans to go to universities in California, Nava doesn't yet know which one she's going to apply to.
-->