How Many Of The '90 Day Fiance' Couples Are Still Together?
Published Tue Apr 30 2019 By Jessica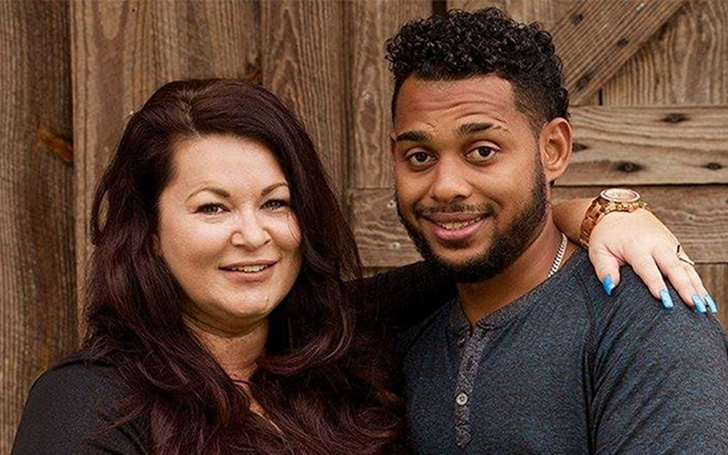 Are couples from '90 Day Fiance' still together?
'90 Day Fiance' is absolutely one of the most interesting shows aired by TLC. The show tracks the love story of couples where one is an American citizen and the other is a foreigner.
The American partner struggles to bring their Non-American partner to the States and once their partner's K-1 visa gets accepted, the pair then have 90 days to work out their relationship and get married.
Otherwise, their partners get deported back to their home country.
Recommended: Jenni Farley Thinks Roger Mathews Is A Bad Parent!
The first season was premiered in 2014, and since then the audience has witnessed tons of ups and downs and dramas from the couples on the show.
On the contrary, not every couple made their relationship into marriage. And even if they did, some of them got divorced.
Some of the couples are, however, still going strong though. Find out who those pairs are below.
Alan and Kirlyam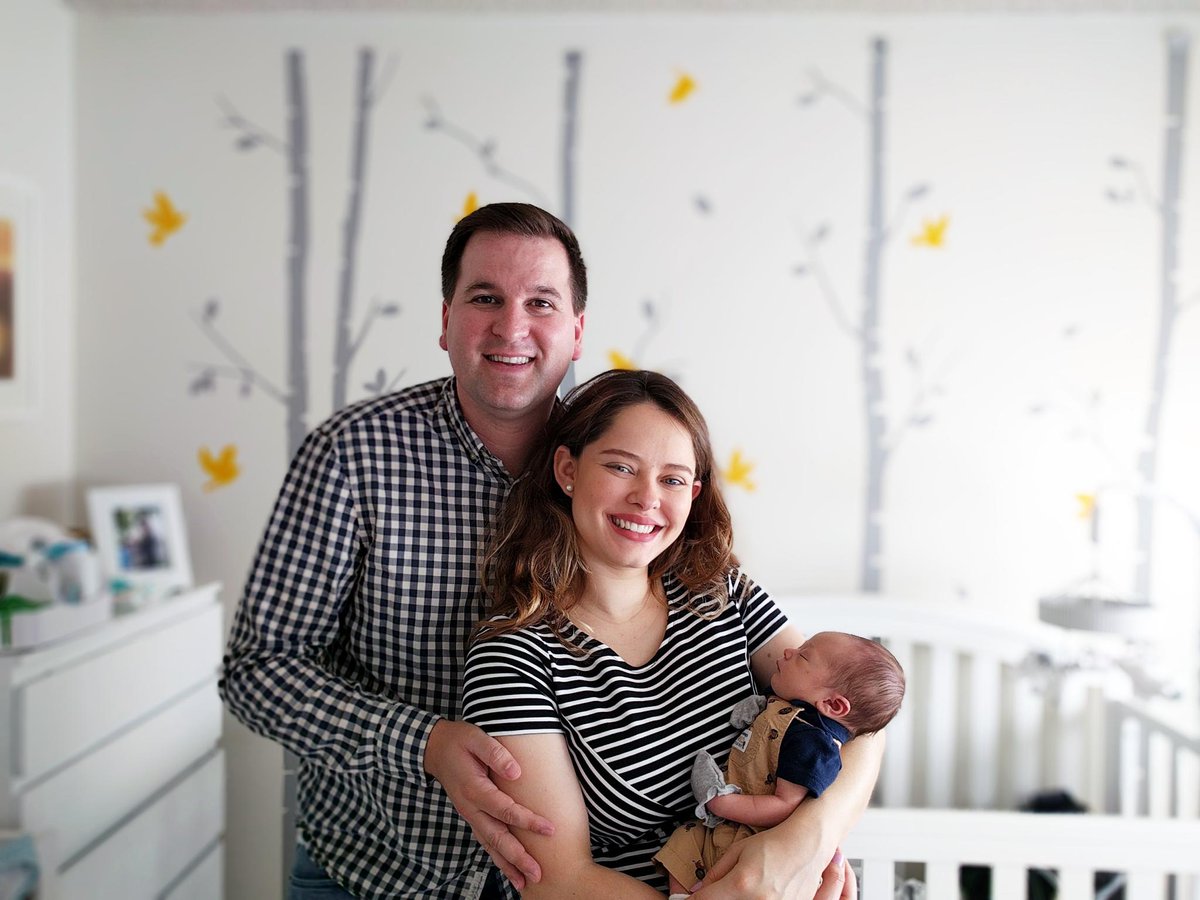 SOURCE: TLC
Alan, a Los Angeles native met Kirlyam during his visit to Brazil. The couple is still married and shares a son named Liam.
Russ and Paola
SOURCE: E!
Russ, originally from Oklahoma, met his partner Paola while he was working in Colombia. The pair is still together and welcomed their baby boy earlier this year in January.
Louis and Aya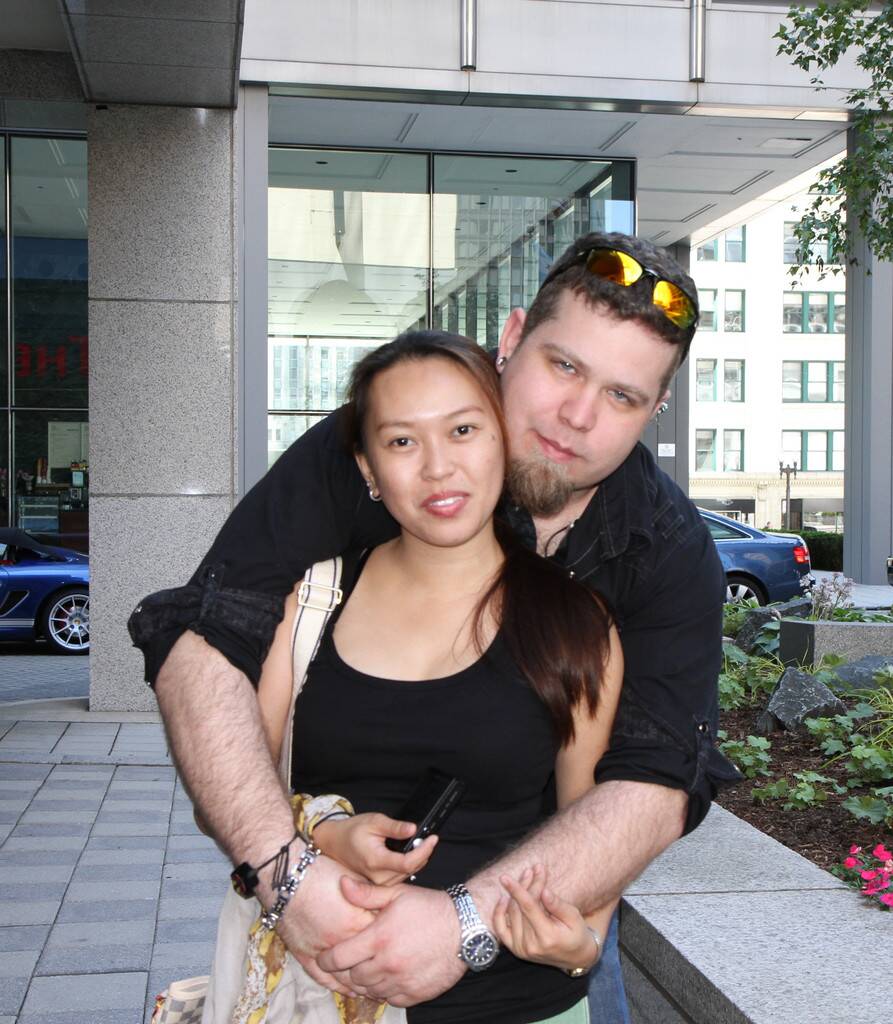 SOURCE: E!
Louis, from Indiana and Aya, from the Philippines, met through a dating site and are one of the couples whose relationship is still going well. They are expecting their first child.
You may also like: Jessica Alba Stuns In Dior Dress As She Kisses Cash Warren While Celebrating Her 38th Birthday In Morocco
Mike and Aziza
SOURCE: Reality Blurb
American Mike met his Russian wife, Aziza through a language website. They are also still married and expecting their first child.
Chelsea and Yamir
SOURCE: PULSO POP
Yamir, a Nicaraguan music enthusiast and Chelsea an Illinois resident are unfortunately one of the rare couples whose relationship couldn't make it through. Yamir wrote on Instagram for what would have been their anniversary in 2017, saying: "Today would be another year for my beloved anniversary. Thank you for making me a better person! Chelsea 🙏👊👊 I'll say goodbye one last time and that God may continue to bless you. You'll always have a special place in my heart."
Danielle and Mohamed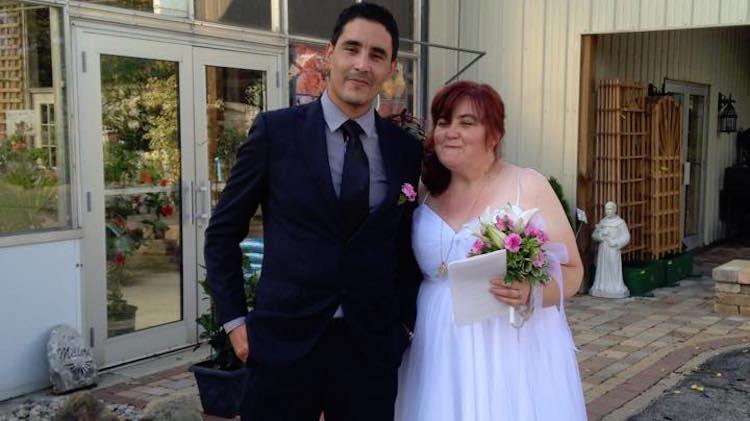 SOURCE: In Touch Weekly
Love for Mohamed from Tunisia and his now-former wife Danielle from Ohio wasn't meant to be either. The pair divorced in 2017.
Justin and Evelyn
SOURCE: In Touch Weekly
Californian Justin and Colombian Evelyn met at the 2013 World Games and eventually fell in love. Lucky for these two, they are still together.
Brett and Daya
SOURCE: Reality Blurb
Filipina Daya and Washington native Brett met through a dating app and are still together. They also share a daughter now.
Jason and Cassia
SOURCE: Theme Magazine
Jason and Brazilian Cassia met through Facebook. The couple, however, couldn't last and eventually divorced.
Also see: Fans Explode With Laughter As Museum Unveils Daenerys Targaryen Statue That Looks Nothing Like Her
Danny and Amy
SOURCE: Life & Style
Danny and Amy who met in Australia during a bible study trip are still married and shares two children.
Mark and Nikki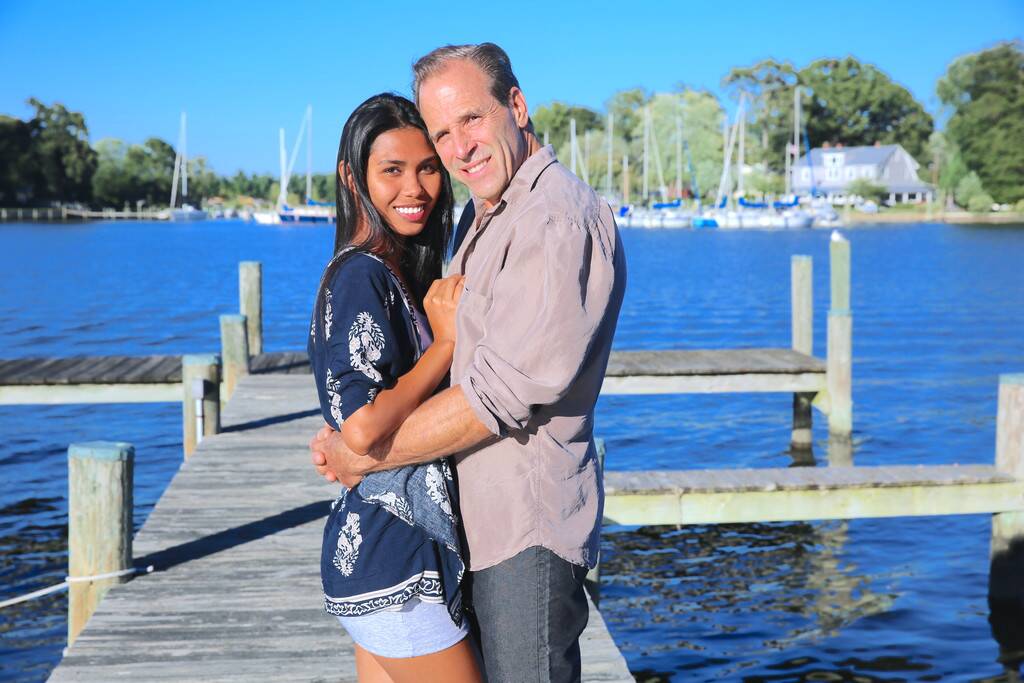 SOURCE: E!
Both Mark and Nikki met through a dating website. The couple who shares an age gap of 40 years is still expected to be together.
Loren and Alexei
SOURCE: Reality Blurb
Loren and Alexie met whilst Loren was on a trip to Israel. The two got married twice in the US and Israel and are blissfully still together.
Kyle and Noon
SOURCE: In Touch Weekly
Both Kyle and Noon who also met through Facebook met in Thailand in person. These two are still going strong.
Melanie and Devar
SOURCE: Soap Dirt
Melanie met her partner Devar whilst she was on a holiday in Jamaica. The couple who welcomed their first child in November 2017, is still together.
Fernando and Carolina
SOURCE: E!
Happily married Fernando from Florida and Carolina from Colombia are still going strong.
Josh and Aleksandra
SOURCE: Sandusky Socialite Twitter
Mormon Josh and his wife go-go dancing Russian Aleksandra met in Prague. Although the couple doesn't post much on their social media after fans claimed their daughter's face doesn't resemble Josh, many expect they're still together.
Jorge and Anfisa Nava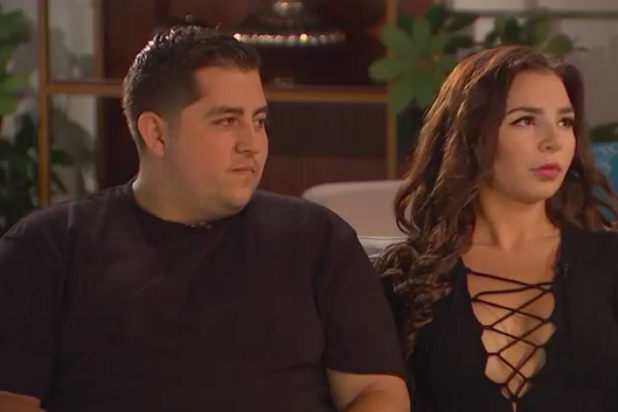 SOURCE: The Wrap
Jorge and Anfisa Nava are still unbelievably married and together even after Jorge went to jail in charge of supplying 293 pounds of marijuana.
Narkyia and Oluluowo Lathan-Shodipe
SOURCE: Reality Blurb
Despite Oluluowo being a big fat liar, Narkiya is still with him. The two also shares a child together.
Matt and Alla
SOURCE: E!
Matt and Ukrainian Alla were both already divorced before they met and fell in love. They are still together and lives in Cincinnati with Alla's seven years old son.
Chantel and Pedro
SOURCE: E!
Chantel and Pedro met whilst Chantel was on a visit to the Dominican Republic. The couple may have had ups and downs but they reunited and are still together.
Nicole and Azan
SOURCE: Reality Blurb
Long distanced Moroccan Azan Tefou and Nicole Nafziger are still together although their plans to get married keep failing.
Elizabeth and Andrei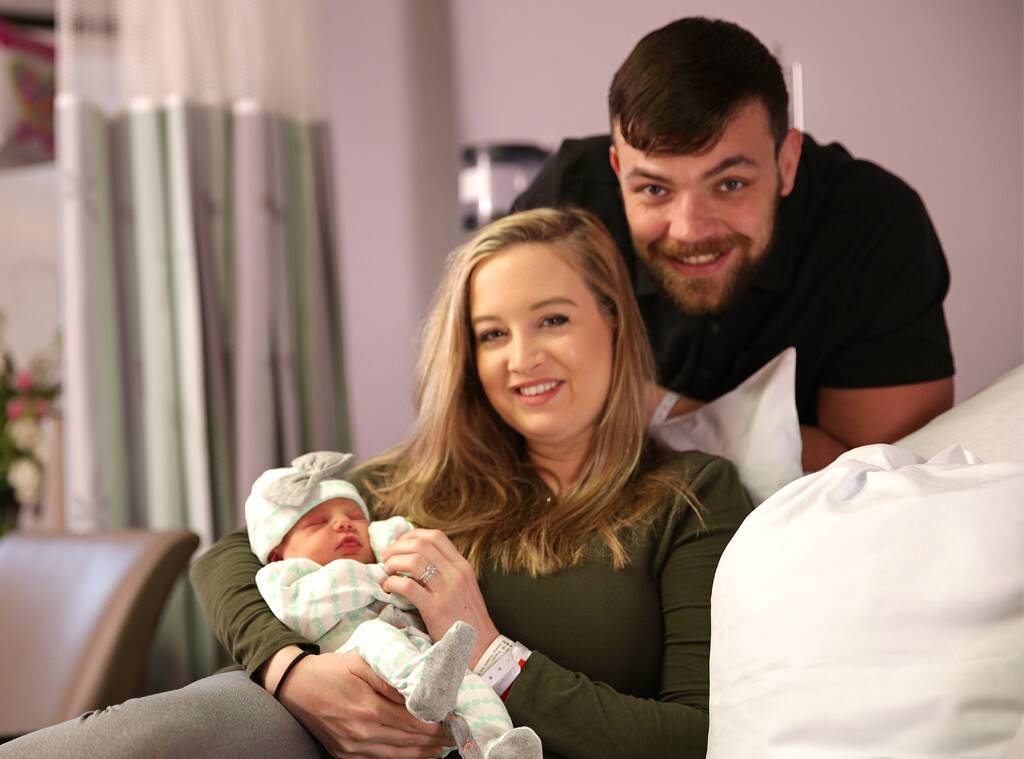 SOURCE: E!
Elizabeth met Moldovan Andrei in Ireland whilst he was working there. The two moved to Elii's hometown in Florida and eventually got married in 2017 and welcomed their daughter earlier this year. These two are happily still together.
Evelyn and David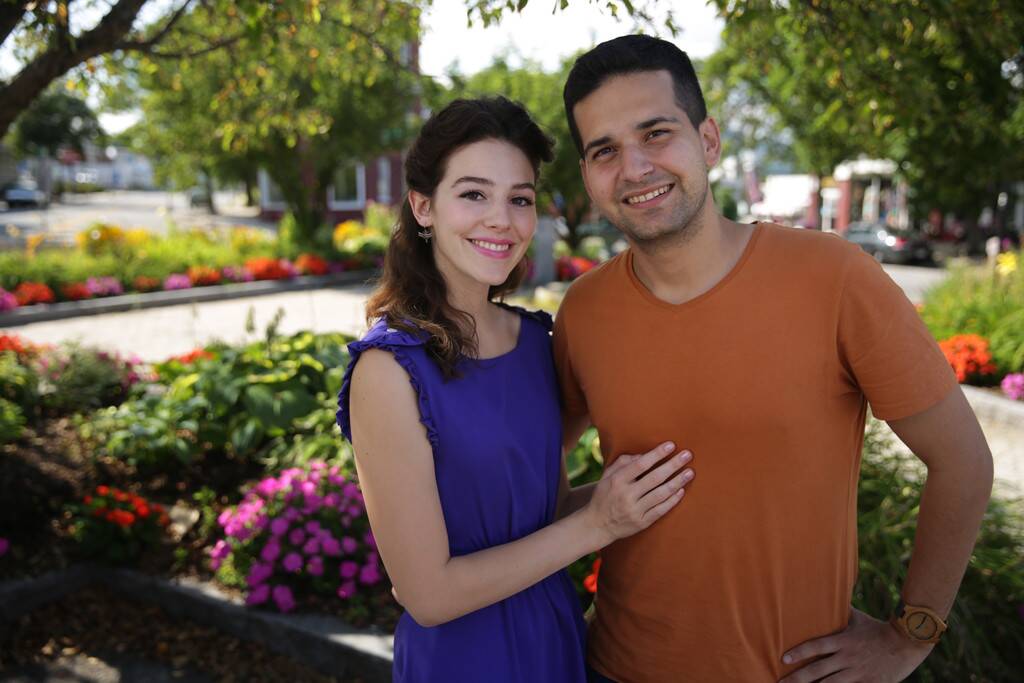 SOURCE: E!
Evelyn and David who met each other on Facebook when Evelyn was just 18 and David was 27, currently lives in New Hampshire and are still together.
David and Annie
SOURCE: Romper
David and Annie met whilst David was working in Thailand. Although these two still faces financial struggles, they are still married and together.
Josh and Aika

SOURCE: Cell Code
Josh met Aika during his visit to the Phillipines. Both Josh and Aika have struggled with family planning. As Aika, 35 wanted to become a mother within the first year of their wedding, Josh, on the other hand, who's in his twenties wanted to get a vasectomy. Since he also already shares two kids with his former wife, he has no desire for having kids. These two are still together though.
Molly and Luis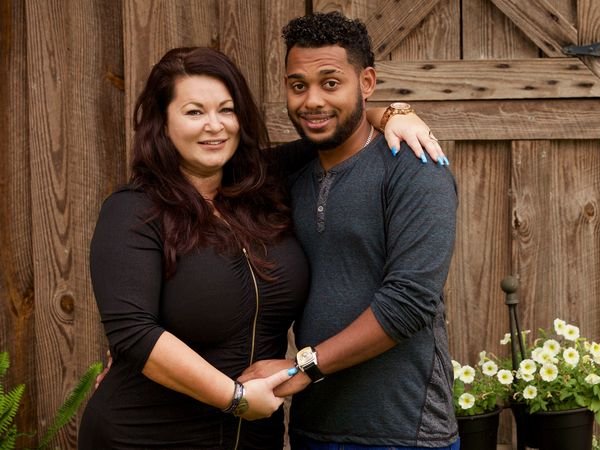 SOURCE: Reality TV World
Unfortunately, for Molly and Luis, these two split after two years of togetherness. Molly believes Luis only used her to get to the States and for her money. As for Luis, he remarried another woman already.
Colt and Larissa
SOURCE: In November
Brazilian Larissa and American Colt are no longer together. Larissa was arrested for domestic battery in November last year and the couple split on the early January 2019 after Colt filed for divorce.
Steven and Olga
SOURCE: Distractify
American Steven and his Russian fiancee Olga are still together. However, it's not known yet whether Steven got his fiancee a visa or not though because Steven claimed he wanted to become more compatible with Olga. He later visited Russia for the birth of their child. Olga became pregnant with their son in less than a month of their togetherness.
Do read: Learn How To Re-Create Sabrina Dhowre's Gorgeous, Glowy Wedding Makeup
Kalani and Asuelu
SOURCE: Soap Dirt
One of the happiest couples from 90 Day Fiance can be for sure named Kalani and Asuelu. Kalani married Asuelu, to whom she lost her virginity, in September 2018. The couple is now expecting their second child.
Ashley and Jay
SOURCE: Soap Dirt
Ashley Martson met Jay Smith whilst she visited Jamaica. The two even got married. But, Ashley filed for divorce earlier this month after she found about Jay's infidelity for the second time.
Eric and Leida
SOURCE: Soap Dirt
Indonesian Leida and Eric are still together despite all the legal troubles Leida is facing against Eric's daughter, Tasha. They also share a son now.
Jonathan and Fernanda
SOURCE: E!
Jonathan and Mexican Fernanda got engaged after just after three months of dating. But the couple has now separated. "Fernanda and I will remain friends. I think you give everything in a relationship—in a marriage—that you can. I will give everything I can to the next person in my life," Jonathan confirmed the news on his Instagram stories.
-->