Nicole Reveals Shocking Truth About Azan in '90 Day Fiance' Sneak Peek
Published Sat Apr 27 2019 By Jessica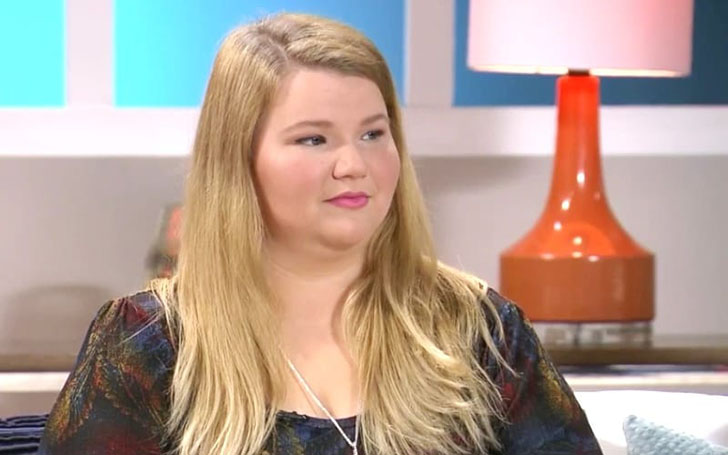 Nicole Nafziger reveals more shocking stuff on '90 Day Fiance' regarding fiance Azan Tefou.
Remember when '90 Day Fiance' star Nicole Nafziger sent her long distanced fiance Azan Tefou a stack of money from her savings so Azan could start his own shop at his native country, Morocco?
Of course, yall do.
Apparently, the truth behind the whole opening a shop (basically a beauty store) thing is super shocking. Well, long story short, Azan opening a store in Morocco never happened. It was all a lie.
Recommended: '90 Day Fiance: Happily Ever After?' Stars Nicole Nafziger And Ashley Martson Exchanged Insults On Instagram
Nicole has been telling the fans that she intends to marry Azan soon which will be showcased on the next season of '90 Day Fiance: Happily Ever After?', but with the lie like this that recently Nicole herself revealed in the show which has dropped jaws of everyone on the floor including the viewers and the producer, well, even ours, will she ever get a Happily Ever After?
Nicole Nafziger confesses to the producer on the beauty store topic.
SOURCE: TLC
Especially, when their wedding plans already failed multiple times before.
In the recent sneak peek of the TLC's show, Nicole spills everything that went down regarding Azan and the store they opened in Morocco.
As we flashback to the old episodes, Nicole spent the last summer in Morocco since Azan's K-1 visa was refused, and their wedding plans to get married at the States ultimately got canceled.
Nicole, who shares a daughter from a previous relationship, however, now plans to get married to Azan when she returns to Morocco again.
Anyway, as Azan's visa was rejected, and there wedding was also canceled, more because of the financial issues, he suggested his fiancee invest the money in opening a business of their own in Morocco.
The video also reveals Nicole invested $6,000 to open the store whilst Azan only shared $500 from his behalf.
Interestingly, when Nicole's mother visited the couple in Morocco, Azan ignored to show the store and even a picture of the building of the company to Robbalee Nafziger.
Consequently, Robbalee and Nicole's stepfather, Joe Fouraker became more suspicious of Azan and the whole store thing.
Ahead of the new season which premieres in a few days, the new clip shows Nicole admitting to her sister that she misses Azan.
Don't miss: 90 Day Fiance Star Ashley Martson Files To Divorce Jay Smith Second Time This Year
"Having to come back without getting married really sucks," says Nicole.
After a few exchanges of words between the two sisters, Nicole's sister finally asked the question: "Why did y'all decide to push it off?" to which she replies: "We decided to just like, start a shop or something,"
"So how's the shop going?", asks her sister again.
"It's going," further adding after a short pause, "It's a shop."
Then Nicole confesses at the confessional room, revealing: "Even though I told my mom that we were talking about opening a store. We never winded up going through with it."
The producer shockingly asks: "So there is no store?"
"There is no store," Nicole admits.
Looking positively to the whole thing, we think that it's all good now that all the truth finally came out before it could have done more damage to their relationship and Nicole's family.
In other news: Kelly Clarkson's New Music Video for 'Broken & Beautiful' Features Her Daughter River Rose
Meanwhile, some of the fans assume that Nicole decided to confess because their shop failed and she wanted to cover up that part.
-->