How Much Do 90 Day Fiance Stars Get Paid?
Published Tue Apr 30 2019 By Chester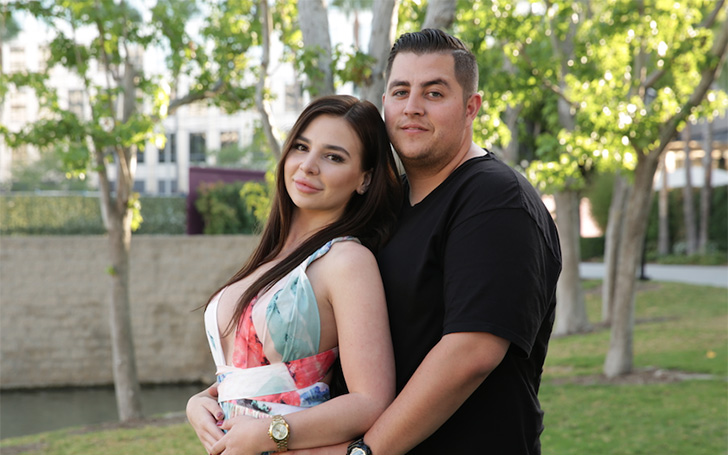 The TLC leading show 90 Day Fiance paystub for all its stars are less than expected!
The sixth season of the prominent reality television series 90 Day Fiancé is back and a lot of excitement is already popped among fans and followers.
TLC's American documentary show is based on real events from a selected six couples who will be provided with a K-1 visa and will have to spend 90 days together and decide to whether to get married or not.
You may like: Jenni Farley Spotted With A Mystery Man; Fans Wait For Roger Mathews To Explode
The couple, therefore, has 90's days to decide either to stay together or split where the split couple has to leave the USA.
Couples from the previous season of 90 Day Fiancé.
Source: The Hollywood Gossip
Well as we are aware of the show many fans have been wondering and anxious about the show's payment? How much does the artist earn from the show? Well, we got all your answers.
You may like: Nicole Reveals Shocking Truth About Azan in '90 Day Fiance' Sneak Peek
According to some former contestants from the show, the paystub is not so much. A friend of David Toborowsky, Nikki Cooper unveiled that the cast member only gets paid $1,000 per episode and additional $25000 to appear in the tell-all.

SOURCE: Nikki Cooper Facebook
However, the artists' supporting members such as family, friends, and relatives would not get paid appearing on the show. They have to bear all their extra expenses as a basic need for the shoot will only be taken as an account by the production house.
Check out the Sneak Peek of the season of 90 Day Fiancé: Happily Ever After?
The 5th season of the show had approximately 12 episodes and a tell-all special, where the cast members earned around $14,500 for the entire season.
Recommended: 90 Day Fiance Star Ashley Martson Has Already Found A Brand New Man
This amount is surprisingly low in comparison to reality shows like MTV's Teen Mom franchises get paid over $300,000 per season, likewise, Bravo's Real Housewives whos cast earns a six to seven figures numbers per season. However, 90 days fiancee is more popular comparing to all mentioned reality show but still, the star revenue from the show is not satisfactory.
-->