Check Out Floribama Shore New Location For Season 3!
Published Mon Jun 17 2019 By Andrew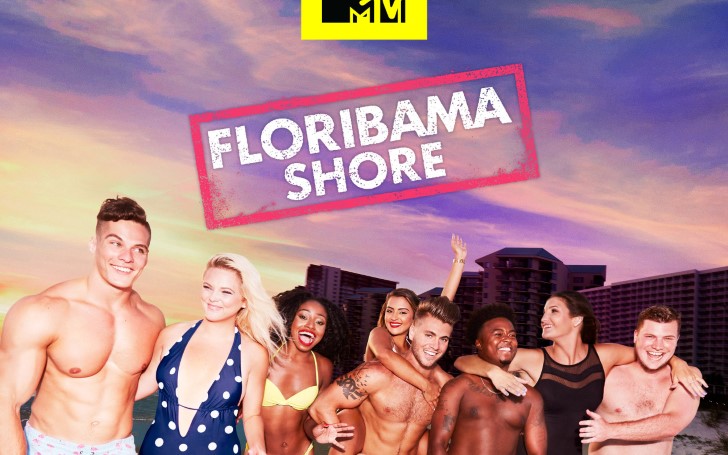 Floribama Shore chose a new location for season 3!
The team that brought about the pop-culture phenomenon `Jersey Shore' to the general public of America reignited the flame with their MTV's franchise, 'Floribama Shore' which celebrated youth culture, turning its cameras to the Florida Panhandle making summer a blast for a group of eight young adults. Now, there is going to be a certain change and it's going to be something epic.
After shooting two of their phenomenal seasons in Panama City Beach, FL, the original castmates including Jeremiah Buoni, Codi Butts, Kortni Gilson, Aimee Hall, Kirk Medas, Nilsa Prowant, Candace Rice and Gus Smyrnios shall give the world a glance of their reunion as they embark 350 miles southeast to St. Petersburg for the third rendition of the Jersey Shore offshoot. Although the location is set to be shifted from Florida-Alabama border to Tampa Bay, the show is seen on sticking with its Floribama Shore title.
Floribama Shore moving to a new location.
SOURCE: IMDB
Extending from hookups and breakups the show has endured through a series of laughs and tears. Given the bittersweet Season 2's dramatic wrap-up, the Floribama Shore cast members took a lot of experiences in while on their time of the show. Now, as the eight individuals are bound to hit a new city, there are fresh stories to tell as the crew steps up the party as they take a rain check from their lives in the summer.
As the show opened the gates of the 2nd season back in 2017, Floribama Shore remained a massive hit with over 1 million Live+Same Day viewers.
Watch: Castmates talk about the new season
SallyAnn Salsano, the 495 Productions Founder & CEO is the mastermind who came through with the initial idea of MTV's Jersey Shore franchise.
Kylie Jenner Expertly Avoids Her Sister's Exes Tristan Thompson And Ben Simmons At Drake's Party >>>
Moreover, Drew Tappon serves as the Executive Producer on Floribama Shore while Nina L. Diaz and Jackie French are the executive producers for MTV.
-->