Check Out Keanu Reeves Learning To Perform Stunts While Riding A Horse For John Wick 3
Published Fri Aug 23 2019 By Travis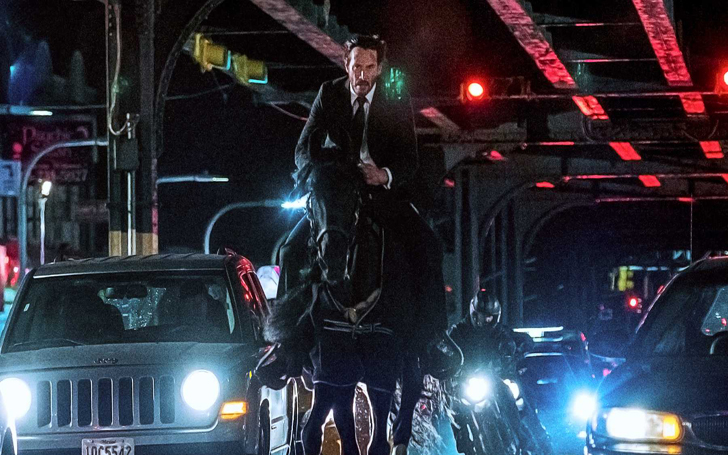 Check out the video of Keanu learning how to ride a horse for John Wick 3!
There is nothing this man can't do, at this point, it feels like he doesn't even know there is something called green screen. Only two people on planet earth who place realism above all else and both of those leading men are in their 50s. We want to tell the young actors, they should learn something from the old guards of Hollywood, but we also don't want the old guards to do what they are doing for our entertainment.
The two actors we are talking about are Keanu Reeves and Tom Cruise, those two know nothing other than practical effects. But Tom Cruise and his insanity is for another day, we are here to talk about the internet's boyfriend, Keanu Reeves. The man is a trained Kung Fu practitioner; he learned how to fight when he was cast into the iconic role of 'Neo' in The Matrix. But the role which will cement Keanu's name into the history books of action cinema is John Wick.
Watch: The trailer for John Wick: Chapter 3
Keanu learned how to use guns in the John Wick movies; he went and trained with a gun expert so he could do justice to his character. Guns were not all though, Keanu learned Judo fighting, and now in the third film, Keanu learned how to ride horses and do stunts while on top of the horse.
In an exclusive clip obtained by People, Keanu says, "There's a lot more action. More sequences, different kinds of action. Halle [Berry] had the dogs, and I had the horse training." Then Keanu says with a giddiness which only Keanu can manage when he tells the camera, "Chad was like 'time to train on a horse' and I was like 'Yes!'"
Source: New York Post
Who in the world is happy about first going to gun training, then rolling around on the mat for hours followed by days of horse training and stunt practicing? Keanu is the only person in the world who can be excited about all those things combined.
So, to get Keanu ready for the new movie, John Wick director brought in elite horse trainer Tad Griffith who was instrumental in everything you see related to a horse during the opening sequence of the John Wick: Chapter 3 – Parabellum.
Source: Maxim
Griffith said the reason he was such a good learner was he loved the animals and respected the craft behind handling such majestic beasts. Keanu took to horse riding like if he did it all his life, which led the director of the movie Chad Stahelski to say, "Riding a horse was too easy for Keanu Reeves, so we had him do trick riding."
It did seem like riding horses was too easy for Keanu; he was riding the horse without even holding the reign, which no one should ever do. Then the trick riding started with Keanu strapped to harness and wires with the motorcycle chase scene being practiced on the ranch.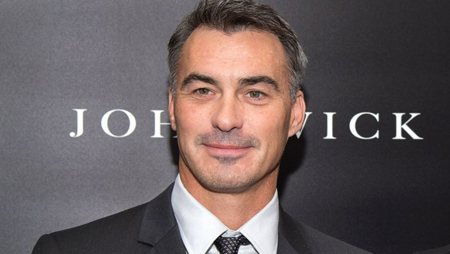 Source: Hollywood Reporter
"When he was trick riding the horses, he was able to hang on the side and recover," horse trainer Griffith says. "He had to be comfortable at high rates of speed. He had to be fast going from one move into the other."
Keanu is super enthusiastic about everything; he calls Griffith a legend and then says, "I want to come in at great speed and just go 'come on.'" Wish we could be as enthusiastic about anything in our lives, like Keanu is while learning new skills for his movies. You don't need to, Keanu, just green screen it, your optimism is making us feel inadequate (kidding), just keep doing you though, we love it when Keanu is the one kicking people's face in during the movie.
Watch: John Wick rides a horse and does his stunt
Chad also talked about the use of the horse in the different action sequences, the team coming up innovative uses to utilize horses like shields and also using the horse kicking like an extension to John Wick's fighting.
The horse sequence during the opening 30 minutes of the third John Wick movie was one of the most exciting action sequences in action movie history. The biggest reason for the scene is so exciting, scary and beautiful was definitely the fact Keanu was doing all of the stunts himself, and there was no camera trickery or green screen involved in the sequence. We love the fact Keanu is doing all of these things because he wants to and also because he knows the viewer's experience will be heightened by as much realism as possible on screen.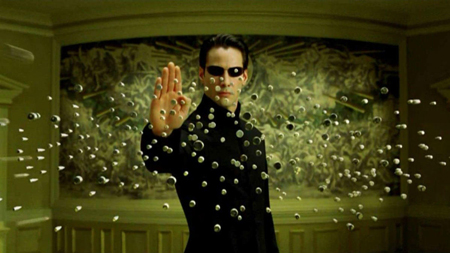 Source: GameSpot
Keanu is currently working on the third Bill and Ted movie where he is sporting a drastic new look, and he is also confirmed to star in the fourth Matrix movie which was announced recently with Carrie Ann Moss also returning. Keanu is also confirmed for the fourth installment of John Wick which will arrive in theatres on 21 May 2021.
-->