Cheyenne Floyd Finally Reveals Her Mystery New Boyfriend!
Published Sun May 12 2019 By Andrew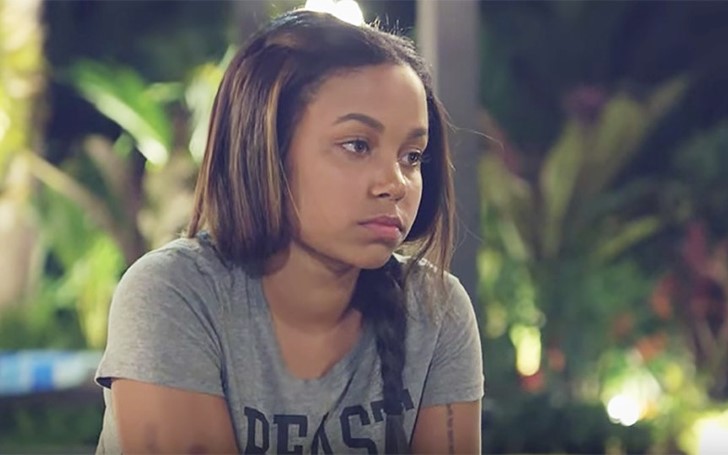 Cheyenne Floyd breaks the silence about her new boyfriend.
Cheyenne Floyd has a piece of great news in store and it's swiftly coming your way.
Yep, the Teen Mom who just joined in on the team made the massive revelation about her life talking great lengths about her love life as well. You might already have an idea where this is going.
Her love life is exactly what we are focused on today. Fans are quite familiar that she's been dating a new guy for a while now, but she doesn't let the world easily in the details concerning her private affairs.
Well, not anymore as we got you covered on the romantic aspect of her life.
Cheyenne Floyd and her new beau.
Source: TheHollywoodGossip
And you might be wondering what it's her ex Cory Wharton, well it's not easy as he also has another child. Although they're still rocking the co-parenting thing, they are carrying out their parental duties without having a romantic relationship.
Going back to February, Cheyenne broke her silence about her romance with someone that she was "super happy" with.
Also read: Jenelle Evans Is Officially Fired From Teen Mom 2 By MTV
She explained at that time,
"I don't want to reveal any details about them right now as we're enjoying keeping things private. When the time is right. I will tell."
The teen mom also expressed her reason to take this time to enjoy each other outside the public eye by stating during the interview,
"It allows for us to continue to cultivate something genuine and easy-going without the pressures of outside influence."
The mystery only was partial as the 23-year-old revealed that the new guy could actually be "The One" and that it seems quite crazy even saying and believing it, but later added that it feels different than anything she has been involved with before.
As a matter of fact, her mystery lover's name is Matthew and he is from Baltimore so it's a long distance relationship.
Floyd also went on to add that he gets along well with the toddler daughter Ryder. Moreover, he also met with the reality star's family and they all adore the new beau of hers. However, the pair is taking it slow as of now when it comes to their relationship.
We wish the couple best of luck for a lovely companionship.
-->