Child Actress Eliza Holland Madore - Everything You Need to Know!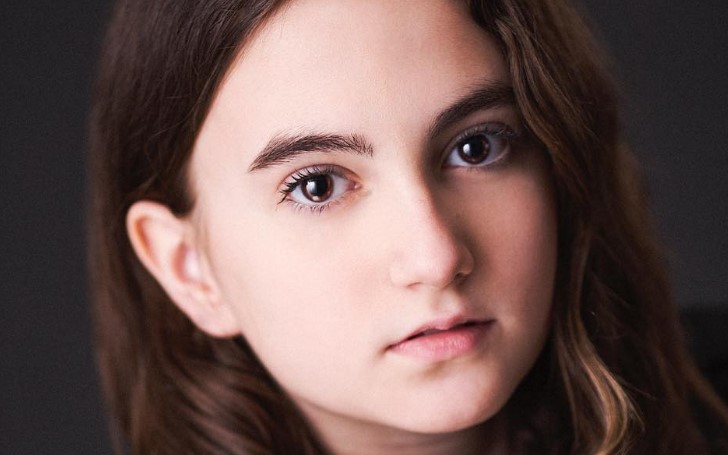 Eliza Holland Madore is an actress best known for her role as Ivanka on Tony Award-winning series, 'Once.' The Broadway actress is actively present on the show since 2012.
The 13-year-old actress also made her name for playing the role of Matilda on 'Matilda On Broadway,' which she played from September 7, 2014, through June 28, 2015.
Once Actress - Eliza Holland Madore Made her Debut at an Early Age
Watch: Eliza Holland Madore - Somethings Are Meant to Be
Eliza Holland Madore, who is just thirteen years old, doing wonders in the theatres. While 13 is still an early age for many us, this brilliant Broadway actress kicked off her career when she was just six years old.
The 13-year-old actress is reaching all new heights a person can ever think of. While she has made her name as an established actress, in 2015, she completed her run as the title role in 'Matilda,' holding the record for being the youngest actress ever to perform the role.
Also See: Child Actress Laurel Griggs Passed Away At 13 - Here's a Look Back at Her Career!
The actress just did not stop there; the Matilda actress debuted her film 'Angelica' in Berlin International Film Festival.
'Once' Actress - Eliza Holland Madore is a Philanthropist
Watch: Tori Feinstein and Eliza Holland Madore - I Will Never Leave You
It's really amazing to see a person Eliza Holland Madore's age dedicating her time to philanthropy works. The 13-year-old actress performed with 'Cabaret for a Cause' and was also featured in Broadway Record's 'I Have A Voice.'
All those of works were charity events that raised money for the National non-profit organization, 'No Bully.'
Moreover, she is also involved in other projects like 'Peace, Love & Cupcakes, where she will be seen as 'Brynn.' Peace, Love, and Cupcake: The Musical tells a story of Kylie Carson, who is 'different' from others, and she is new to a school.
You Might Like: Destiny's Child's Michelle Williams Slams Fans Confusing Her with Another Actress: 'I am Black'
The musical is an excellent initiative to make school fun again. The main character cooks up a sweet solution to make school fun, which otherwise would be an unfriendly, scary place.
So, this show not only entertains people but also encourages kids to make school and to read a fun thing, and our beloved actress, Eliza Holland, is part of these fun projects.
Eliza Holland Madore is a Singer/Songwriter Too
Apart from here excellent acting prowess, Matilda actress Eliza is keen on writing and singing as well. The 13-year-old, who hails from New Jersey, loves spending her weekends in New York City writing songs.
Eliza loves to be on her own, playing songs on ukelele. Moreover, Madore spent her weekend studying modern dance and gymnastics.
Once actress is thankful for whatever she has now, and on her 'thank you,' she mentioned her parents Max Madore and Megan Madore, and her younger sister Eden Madore.
For more information on TVs and Movies, and your favorite celebrities' lifestyle, stay tuned to Glamour Fame, don't forget to sign up for the newsletter.
-->