Is Chloe Fineman Married? Find Out About Her Relationship
Published Wed Apr 01 2020 By Chester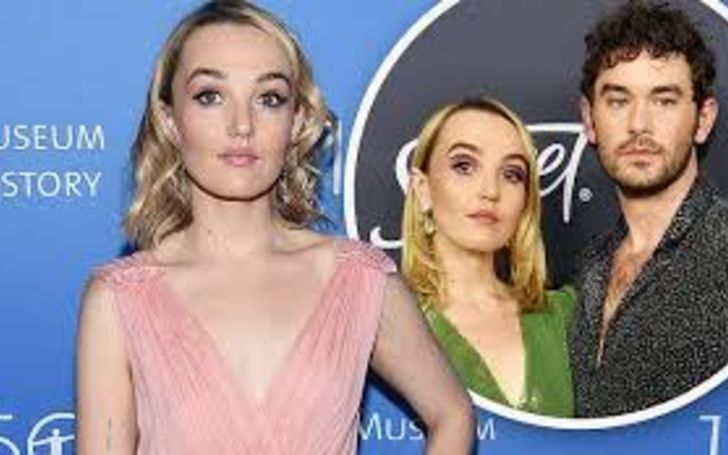 Find out SNL star Chloe Fineman's relationship status and controversial marriage.
Many of you might recognize Chloe Fineman from her famous Saturday Night Love. The versatile actress who is infact an actress, writer, and comedian surely has amassed herself a large fan base through her work and has now created a stir of marriage rumors all buzzing over the internet lately amid Cornavirus pandemic.
So in order to know the facts behind Chloe marriage news and have a slight peak at the relationship status and husband of 31 years old star, here we present you with the details,
Chloe Fineman Married Boyfriend Casy Thomas Brown on Instagram Live!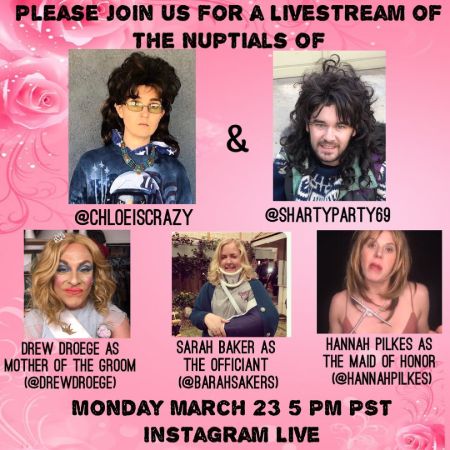 Fineman teasing her Marriage date and guests.
Image Source: Instagram
Assuming her official Instagram post, marriage live stream on March 23, and reports from various media outlets, we believe that Chloe Fineman is married to her husband, Casy Thomas Brown.
Check Out: Danielle Cohn's Mother Jennifer Revealed That Her Pregnancy And Married News Were Fake
Yes, quite weird! Might be an April fool prank, but Chloe is yet to share if it was a skit or not; the SNL star was the one who shared her wedding bells exclusively taking to her Instagram. However, we are not sure if it was a silly prank to entertain her fans during COVID-19 outrage, or the lovebirds are for real tying the knot.
Streamed Her Marriage Ceremony
Chloe goes Live on March 23, Thursday.
Image Source: Instagram
As announced, she went live among her 206k followers,and the groom Casy Brown was seen showing the ring. Clarifying about her wardrobe choice of not wearing a bridal wedding gown and Thomas on groom's tuxedo, Chloe shared,
Well, fun news, my makeup artist just canceled, and my manicurist canceled," she said on her Instagram Story. "Already knew Mom and Dad canceled… it's just me to my own devices.
After the amusing wedding news, fans were coming on different speculation telling the marriage done due to their social distancing. All the marriages are being postponed.
Whatever it be, Casey is the one who was able to win the heart of the gorgeous media sensation Chloe. For those of you who are unaware who the handsome hunk actor Casey Thomas Brown, well, he is the man behind many hit movies such as Copperhead (2013), and Last Rampage (2017).
Find Out: Is Erika Jayne Still Married? Grab Details of her Husband and Son!
We hope you enjoyed the article, stay tuned for more Entertainment updates on Glamour Fame.
-->