Danielle Cohn's Mother Jennifer Revealed That Her Pregnancy And Married News Were Fake
Published Wed Apr 17 2019 By Chester
Reality Star Danielle Cohn's mother Jennifer reacts to Danielle's ongoing heated news regarding her pregnancy and marriage as fake.
The young personality Danielle Cohn, 15, initially gained the stardom from the popular social media application 'TikTok' and furthermore from her musical career with some of her hits song like 'No way', 'Fix your heart', 'Marilyn Monroe'.
However, the young media influencer is now drawing many backlashes and hate from fans as she lied and faked the news about her marriage with 16-years-old boyfriend Mikey Tua and even lied about being pregnant with his children.
You may like: How Not To Bag A Date? Man Becomes 'Most Hated Man On Tinder' With Controversial Bio
Danielle posted a series of photos from her Instagram where she initially made her millions of fans believe that she was really married.
Check out the official Instagram post where she posts the photo of the two getting married,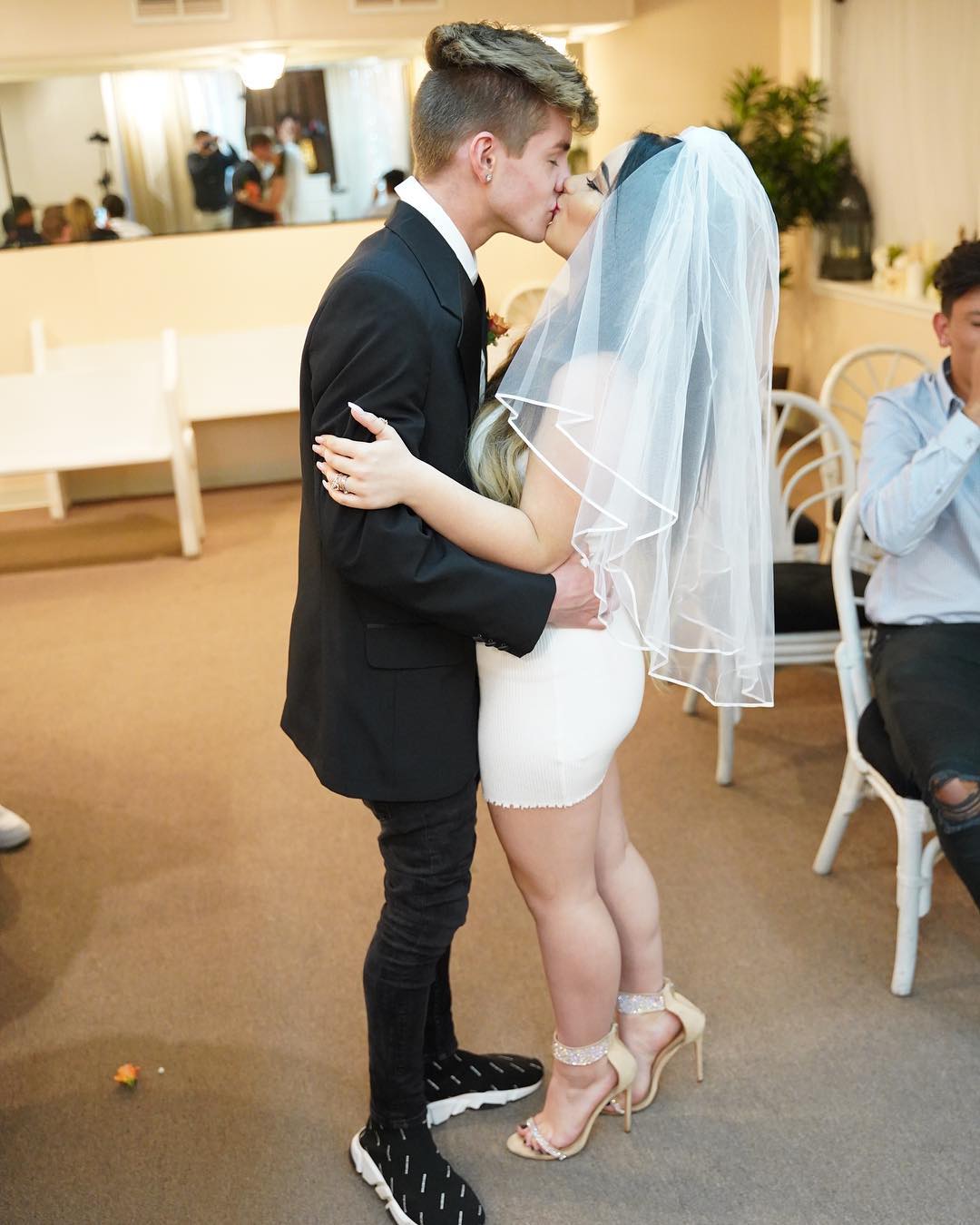 Danielle uploads the photo along with the caption writing 'He's my best friend forever💛 4/6/19'.

SOURCE: Danielle Cohn
Well, this is not it! The two young foxy stars bamboozled many first with their fake marriage news after creating fake pregnancy news and later sharing a photo where Mikey is kissing her stomach.
Check out: Top 5 Little Luxuries Which You Can Buy Even When You Are Broke AF!
Danielle uploaded the photo on April 12, However, Cena's mother Jennifer Cohn who also looks after her as talent manager later unveiled about their controversial marriage burning issue to BuzzFeed saying it, "It was a YouTube video like most YouTube people does for clickbait."
View this post on Instagram
Jennifer furthermore added "She committed to her best friend in Vegas ... legally they can't get married,"
Cohn's mom denied that the marriage and the claims were "done for a stunt," stating that the two teens "are YouTubers who did something ... they made a promise."
Recommended: 90 Day Fiance The Other Way: Premiere Date Of The New Spinoff Revealed!
Well, the world is definitely changing, as their prank left many fans wondered about their level of maturity and leaving fans angry from their pathetic idea for fame.
-->