Danielle Cohn Shares Adorable Picture with her Boyfriend on Instagram, "Lucky to be in love with my crush"
Published Fri Feb 08 2019 By Jessica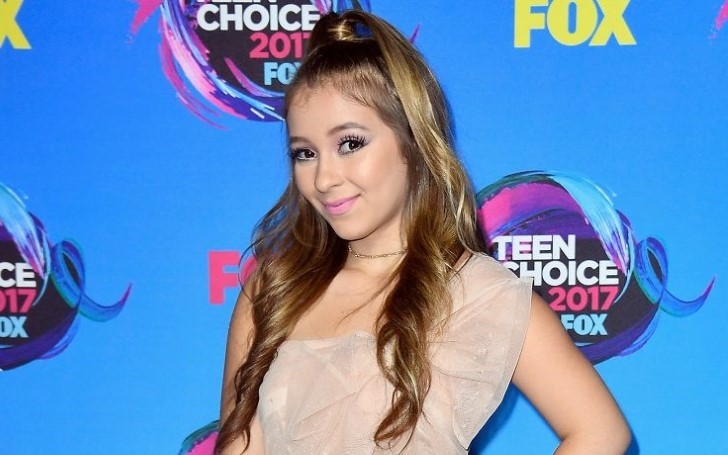 Danielle Cohn new post with her boyfriend Mikey Tua proves she is the luckiest girlfriend in the world.
Whilst some artist in their teen stage write songs about their crush who doesn't like them back(*ahem Taylor Swift's Tears Drops On My Guitar? ahem*), this new rising star got lucky with hers.
The precious Danielle Cohn recently posted a new picture with her boyfriend Mikey Tua to her nearly 3 million Instagram followers.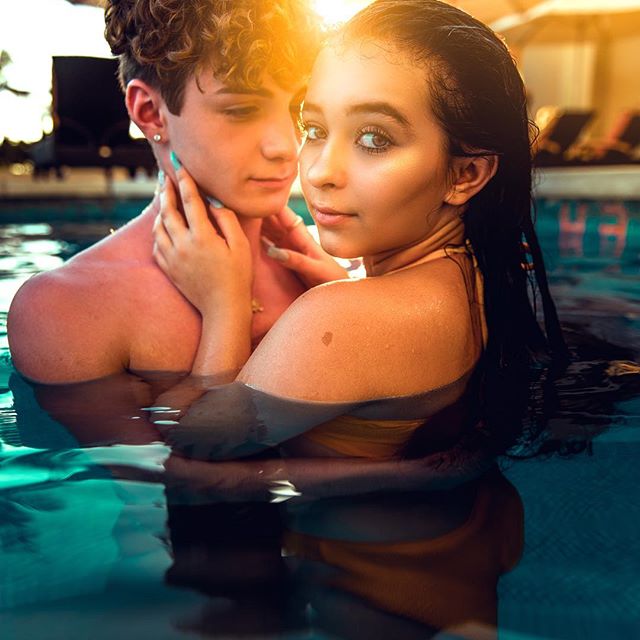 TikTok star Danielle Cohn and her boyfriend Mikey Tua
SOURCE: Danielle Cohn Instagram
The latest "Mani" picture showcases both Danielle and Mikey taking a mirror selfie.
As if the picture wasn't already cute enough, Cohn made the post even cuter by adding an adorable caption to it.
You may also like: Kim Kardashian Stepped Out in a Skin-Tight Snakeskin Dress For The Tonight Show Starring Jimmy Fallon
Danielle and her boyfriend Tua as seen dressed casually stands in front of a mirror to pose for the mir-fie.
Wrapped in a warm grey hoodie, black sweatpants, and a black sneaker, boy-fee Mikey gives his girlfriend a romantic kiss on the forehead.
Assuring everyone that Danielle belongs to him, the 16 years old 'Try To Smile' actor makes a remarkable pose by putting his hands on girlfriend, Danielle's tummy.
Don't miss: The Real Reason Pete Davidson Quit Instagram After Splitting Up With Ariana Grande
Prolly satisfied with the kissy pose from her boyfriend, Cohn is seen with a proud smile on her face as she takes the click.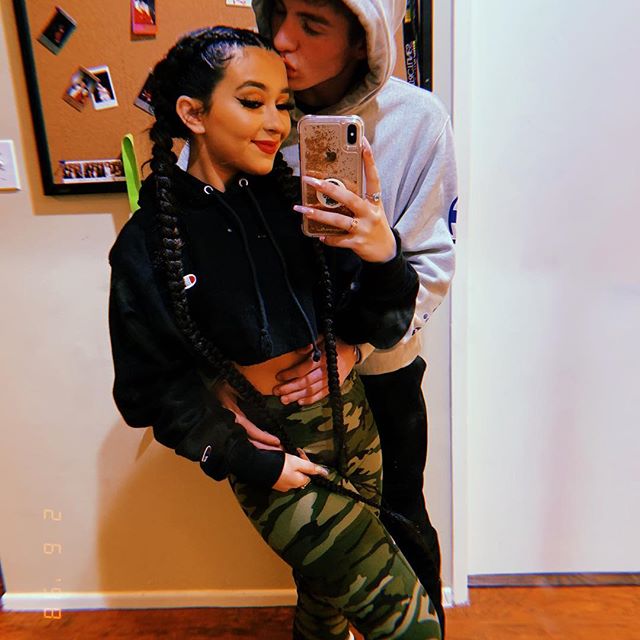 Danielle Cohn and boyfriend Mikey Tua
SOURCE: Danielle Cohn Instagram
Then comes to the cutest part of the picture AKA the picture's caption section.
The proud girlfriend of Mikey Tua tells in the caption expressing her love for Mikey:
"Lucky to be in love with my crush💛💋"
Her caption doesn't end there. She further continues by pointing at her fans.
She adds:
"I dare you to tag your crush!"
Only in less than fifteen hours, the adorable picture of the teen pair surpassed over seventy-two thousand likes.
Danielle Cohn and boyfriend Mikey Tua (Mani) watches the sunset together
SOURCE: Danielle Cohn Instagram
And of course, as soon as the picture dropped, the couple's fans immediately showered the comment section with so much love showing their admiration for the picture.
One of her fans commented:
"Aaaawwwweee so cute together💖💖💖😊😊😊"
As another one simply wrote:
"Sweettttttt ❤️"
Both Danielle Cohn and Mikey Tua started dating since last year in June. As a matter of fact, Mikey even appeared in his girlfriend's music video called "Marilyn Monroe" two years back in 2017.
The teen couple seems so in love, that they constantly share pictures of them together on social media.
Danielle Cohn and boyfriend Mikey Tua hold hands
SOURCE: Danielle Cohn Instagram
Only at 14, the young rising teen model, singer and social media personality Danielle Cohn is on top of the world.
Danielle who first grew to fame after releasing her first music video "Marilyn Monroe" is an active and a famous TikTok celebrity too.
In fact, her TikTok account surpassed over 10 million subscribers in just less than a few years.
In other news: Hailey Baldwin Reveals About Her New Married Life With Justin Bieber
Likewise Danielle's boyfriend Mikey Tua is also a model, singer and an actor.
-->