Chloe Madeley Stripped Off to Show Off her Incredibly Sculpted Abs in a Series of Breathtaking Selfies on Tuesday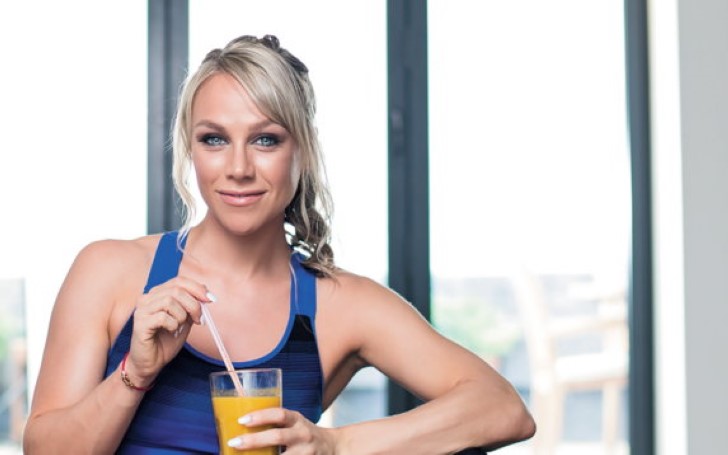 Following an intense training regime, Chloe Madeley showed off her ripped abs in before and after snaps.
Chloe Madeley is a fitness guru with her own range of lifestyle books who did not hesitate to display her incredibly sculpted abs in a series of stunning selfies on Tuesday.
Madeley who has maintained a career in fitness after qualifying as a personal trainer is working on her body with a 12-week plan to help shape her frame.
Also Read: Nick Jonas is Named As The Most Stylish Man of 2018
Chloe looked breathtaking as she took before and after snaps in a tiny crop top and shorts that accentuated her gym-honed frame.
You Might Also Like: Lady Gaga Debuted The Biggest Hair Color Trend of 2019
The blonde bombshell revealed she had toned up her already impressive frame by following her new diet and fitness regime. The pictures were taken at week one, four, eight, and 12 intervals.
As a matter of fact, the model went from a size 12 to size 8 quite impressively as she shared:
"Why do I show you this? When I started it was just fun, I was proud, I loved the visual comparisons and I wanted to show them off."
She continued:
"Because of that, I amassed an AMAZING following that was interested in diet, training, and body transformations. These days, my motives for uploading pics like this have COMPLETELY changed. Honestly, I find it quite a time consuming and ever so slightly annoying now yes I am an aggy kind of person."
Chloe's staggering weight loss comes as she prepares to exchange vows with rugby player James Haskell. The couple had announced their engagement in April after the sports star decided to pop the question to his girlfriend of three years.
You Might Be Interested: Kate Middleton and Meghan Markle Both Break The Ridiculous Royal Family Rule
During a romantic trip to Paris, he got down on one knee with Chloe later admitting she was stunned by her boyfriend turned fiance's gesture.
-->