Bella Cuomo is TikTok Star - Find Some Intriguing Facts About Chris Cuomo's Daughter
Published Fri Apr 17 2020 By Chester
Know some intriguing facts about Chris Cuomo's daughter and rising TikTok star Bella Cuomo.
Many of you might recognize the stunning Gen Z sensation Bella Cuomo as the daughter of popular CNN anchor Chris Cuomo while some might from her TikTok clips.
But on reality, Bella shares many more interesting facts that must be shared if you are a big fan of the rising star. So, in order to know all of that, here, we bring you the never-before fact of the 17 years old rising personality, Bella Cuomo.
Bella is the Oldest Daughter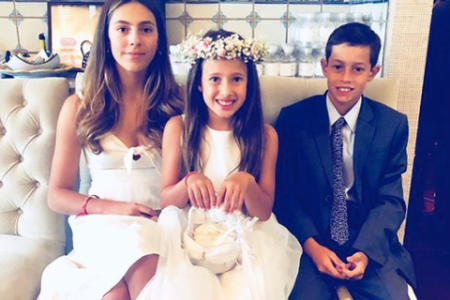 Elder sister Bella with youngest sister Carolin middle and brother Mario.
Image Source: Instagram
Yes, Bella is not the 'only' child of Chris as she shares two siblings, Carolina Regina Cuomo, and Mario Cuomo. Elder child Bella was born on March 12, 2003, and shares Pisces as her Zodiac sign.
Similarly, Bella shares a young sister, Carolina, who is currently ten years old. She is the youngest in line who shares Aquarius as her birth sign.
You May Like: Top 5 Facts About Pop Singer Megan Nicole
And last but not least, brother Bella shares a 14 years old brother Mario; unfortunately, not much information about him is available for now, but we'll update it soon as we figure it out.
Bella Made Herself a Net Worth of $300 Thousand at just 17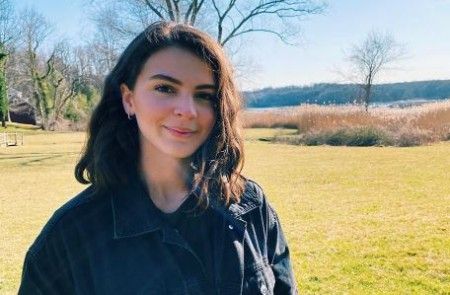 Bella Net Worth is estimated to be around $300k.
Image Source: Instagram (@isabellaacuomo)
Yes, despite belonging from a rich and successful background, Bella has made herself with a Net Worth of $300k and counting.
The source behind her income is credited to her popular TikTok profile, with 289.k followers and 12.8 million likes. Cuomo often posts intriguing content on her TikTok and also heard promoting companies advertisements. So, yeah, Bella's already making herself an independent one.
Mother Diagnosed with COVID-19
Snippet of the Cuomo's family.
Image Source: The Sun
Yes, Chris's wife and Bella's mother, Christina Greeven Cuomo, was recently diagnosed with the Coronavirus. The news was confirmed on Thursday, April 16, taking to Anderson Cooper and Dr.Sanjay Gupta on his show Cuomo Prime Time.
The former editor of Gotham magazine Christina was tested for the virus after Cristina started to diagnosed with the symptoms such as sinus-infection, which later evolved and lost her sense of smell and taste.
You May Like: Meet Steven Spielberg's youngest kid, Destry Allyn Spielberg
As in now, she is under medical surveillance and fighting the novel disease. And father Chris, who is also in self-isolation shared, her youngest daughter Bella is currently looking after her siblings.
We pray for Cristina's health and wish for her recovery soon as possible. Stay tuned for more Celebrity Facts and COVID-19 updates only on Glamour Fame.
-->