Meet Steven Spielberg's youngest kid, Destry Allyn Spielberg
Published Thu Feb 13 2020 By Chester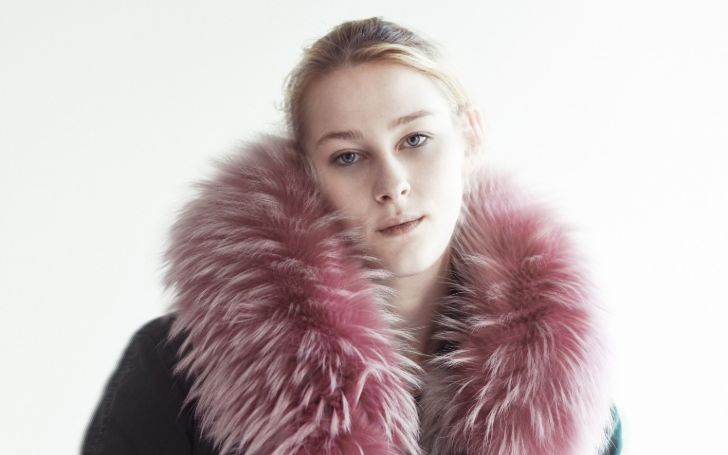 Learn some intriguing facts about Hollywood iconic personality and Billionaire Steven Spielberg's youngest kid, Destry Allyn Spielberg.
All Hollywood Cinema lovers might well know Steven Spielberg as the director of super hit movies Jurassic Park, Indiana Jones, and E.T.
But here, we are not discussing about the phenomenal director who has made our childhood remarkable delivering some of the iconic movies. Instead, peek into the life of his gorgeous and the youngest daughter Destry Allyn Spielberg.
Shares Five Siblings
Born on December 1, 1996, Destry Allyn shares five siblings. Two of them were adopted into the family and one from mother Kate Capshaw past relationship.
The Spielberg Family
SOURCE: Closer Weekly
They share a big family, and the list of all Destry's siblings are Jessica Brooke Capshaw, 42, who is from mother Kate's firstborn child from former husband, Robert Capshaw. Similarly, Max Samuel Spielberg, 33. Steven's first son with ex-wife
Another in line is the thirty years old, Theo Spielberg, who is the adopted child by Kate before marrying Steven.
Sasha Spielberg, 28, the second oldest daughter who appeared in some of her father's films such as Indiana Jones and the Kingdom of the Crystal. Among all she shares an interesting story when it comes to relationship.
Moving in, Sawyer Avery Spielberg, 26. Steven's and Kate's youngest son, born in 1992, who holds the credit of direction and acting.
Last but not the least, Mikaela George Spielberg, 22, adopted by both the partners Steven and Kate (on the far right).
Started Movie Career from 'Bing Bong' (2017)
The 'Mass Hysteria' actress first-ever debt was from the parody song made for the superhit song Chainsmokers' 'Closer.'
However, Christy only appears in a short role in the parody clip. Besides, she also holds an acting credit on two other movies 'Mass Hysteria' and 'Rosie'. She is also into modelling as she made her debut from top notch fashion and luxury brand 'Dolce & Gabbana'.
Don't Miss: Alfonso Cuaron Responds To Steven Spielberg's Resentment Towards Roma's Oscar Performance
The 5'7'' tall glamour sensation is currently signed with DT Model Management. With 25'' waist, 34'' hips, 32'' bust, and libidinous blue-eyed blonde is simply killing the glamour game.
Daughter of $3.6 Billion Net Worth Holder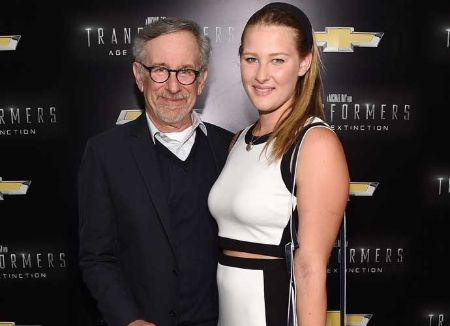 Destry Allyn Spielberg is living the life of riches.
SOURCE: Independent
By now, you might've already known that the gorgeous actress Allyn is the daughter of a billionaire.
Yes, the super-rich and iconic 'lights and camera' personna Steven hold 179 producer credits, 23 writer credits, 58 director credits, and 16 acting credit. Some of his hit movies are 'Poltergeist', 'Gremlins', 'The Goonies'.
Learn: Know about Steven Spielberg's Family; Six kids and Two Wives
The phenomenal director is also the recipient of 3 Oscars for Best Picture, 'Saving Private Ryan', 'Schindler's List', and 'The Color Purple'. Additionally, he holds other 189 accolades and 204 nominations. So, the top-notch director/producer definitely bagged billions of dollars from it.
We hope you enjoyed the article, stay tuned for more Entertainment updates on Glamour Fame.
-->