Know about Steven Spielberg's Family; Seven kids and Two Wives
Published Sat Feb 15 2020 By Chester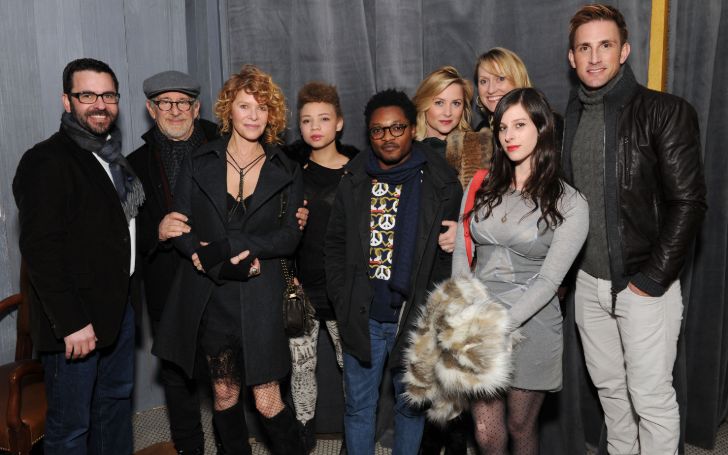 Find out all the family members of the iconic Hollywood director Steven Spielberg!
We all love and adore Steven Spielberg as he's been part of our youth by delivering us with some of the nostalgic memories, and fun-filled cinemas from movies such as E.T., Jurassic Park, Raiders of the Lost Ark, Catch Me if You Can and the list goes on.
But do we know him well enough behind the 'lights' and 'camera'? His movie-alike love relationships and fun-filled family life with seven children! So in order to know the iconic persona better, here, we've brought you some intriguing details of the American director/producer highlighting his off-the-reel part related to his personal information, family life, seven children, two marriages.
First Child With Now Ex-Wife Amy Irving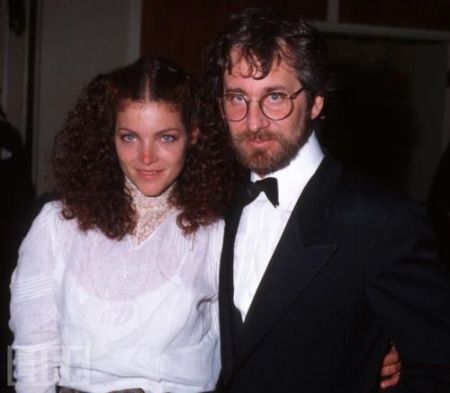 Spielberg with his former wife Amy during an award show.
SOURCE: Closer Weekly
Yes, Steven, 73, shares a story similar to a movie. He met his first wife, Amy Irving, after meeting on a set of his own directed blockbuster hit movie 'Close encounters' back in 1976.
Love at first sight- Steven, who was looking for an actress to cast in 'Close encounter' shortly fell in love with Amy. After meeting her for the very first time, he later shared his co-producer, Julia Philips. "I met a real heartbreaker last night."
The couple shortly fell in love on the set but had an on and off relationship precisely due to the stresses from their professional career. They initially broke up in 1979 but re-kindled their love again in 1984.
Actress Amy Irving with sons, Max (L) son of Steven Spielberg, and Gabriel at the premiere of Bossa Nova.
SOURCE: Getty Images
One year they had their first baby Max Samuel Spielberg and got married the same year, but sadly, the couple parted their ways in 1989 with a $100 million settlement. Their divorce settlement was known as the third most costly celebrity divorce in history.
You May Like: David Suchet is Married to His Wife Sheila Ferris Since 1976 - Grab All The Details of Their Marital Relationship!
Amy married Brazilian Director Bruno Barreto in (1996–2005) and shared a son Gabriel Barreto.
Marriage Life and Children with Kate Capshaw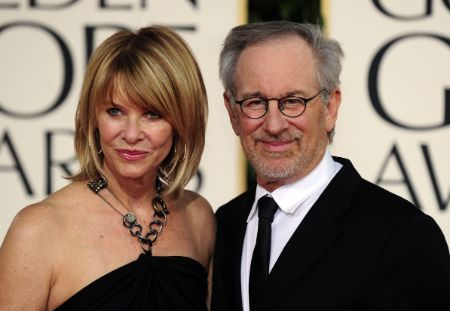 Kate and Spielberg during an award.
SOURCE: Quirky Byte
After a year of divorce with ex-wife Amy, Spielberg met the 'love of his life' actress Kate Capshaw.
Sparkling romantic fling for a year, the couple subsequently tied the knot in 1991. And now they are the proud parents of three beautiful children, Sasha Rebecca Spielberg born May 14, 1990, LA, Sawyer Avery Spielberg born on March 10, 1992, Los Angeles, and Destry Allyn Spielberg born on December 1, 1996.
As in now, the 'soul mates' are sharing 27 years of blissful marital relationship with . Similar to Steven's past affair; he met the stunning actress Kate during the cast of his 1984 blockbuster hit movie 'Indiana Jones.' But that's not it, the Spielberg family contains more members, find out who they are below,
Father of Seven Children
The Spielberg's Family
SOURCE: Closer Weekly
They share a big family, and the list of Steven's seven children are,
Jessica Brooke Capshaw
The 42 years old was born from mother Kate's former husband, Robert Capshaw.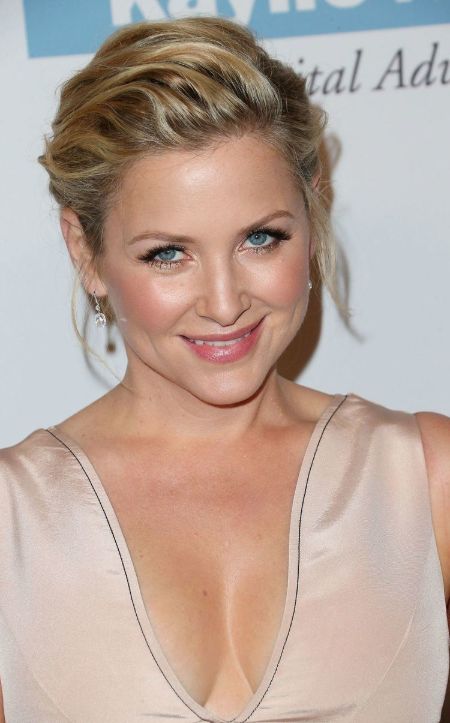 Jessica is in the popular show Grey's Anatomy sine 2005.
SOURCE: Closer Weekly
Much like husband Steven's son with former partner, Kate too shares a daughter Jessica Capshaw from his previous marriage with Robert Capshaw. Unfortunately, Kate and Robert, who walked down the aisle in 1976 parted their way in 1980.
Max Samuel Spielberg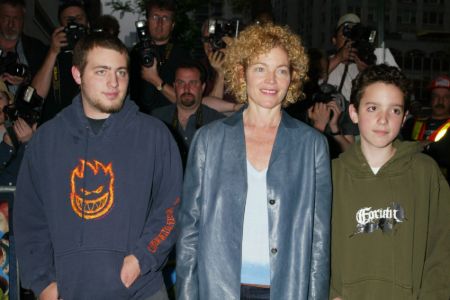 Max is relativity private compared to some of his siblings.
SOURCE: Closer Weekly
Similarly, Max, the 33 years old is Steven's first son with his ex-wife as we mentioned above. Max Samuel Spielberg tends to live a quiet, low-key life when compared to the rest of his family members.
Check Out: Who is Asmongold's Girlfriend? Grab All the Details of his Dating Endeavors!
Samuel is more into video games as he feels comfortable and designed into virtual games. Well, gaming over the years has developed a huge platform all thanks to gaming stream sites such as Twitch, Youtube.
Theo Spielberg
Another in line is the thirty years old Theo who is the adopted child by mother Kate before marrying Steven.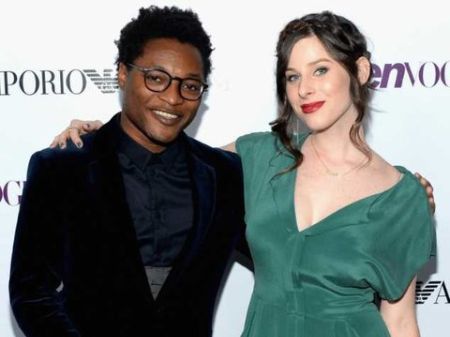 Theo and Sasha shares a good bond together- Partner in Crimes.
SOURCE: Gala
Theo, with sister Sasha are close members in the family as the run an indie folk rock band 'Wardell'. The often posts clips and snaps of their shows, concerts, and studio recordings on their Instagram.
Sasha Rebecca Spielberg
Sasha singing in one of her gigs.
SOURCE: @sashaspielberg
Sasha, 28, the second oldest daughter is known for her appearance in some of her father's films such as Indiana Jones and the Kingdom of the Crystal. Among all she shares an interesting story when it comes to relationship.
Sawyer Avery Spielberg
Moving in the 26 years old Sawyer is the Steven's and Kate's youngest son, born in 1992, who holds the credit of direction and acting.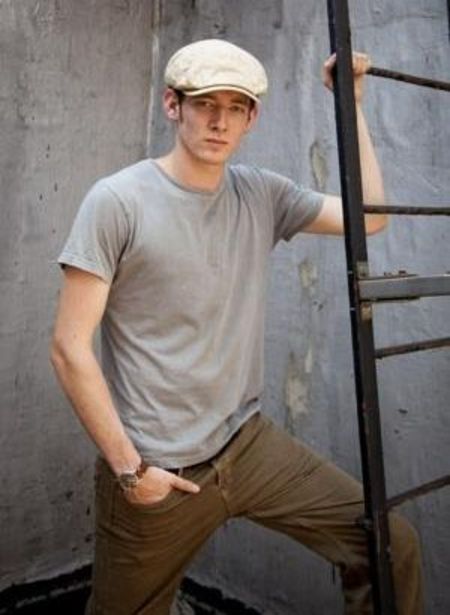 Worked as Miscellaneous in Indiana Jones and the Kingdom of the Crystal Skull (2008)
SOURCE: IMDb
Sawyer just finished the production of Honeydew, where he will be playing the character of Sam which is set to be released in 2020.
Related: Facts about Steven Spielberg's Son
The young Spielberg is married to a NYC based actress Raye Levine in October of 2018. The couple tied the knot quietly, accompanied by their family members and friends.
Mikaela George Spielberg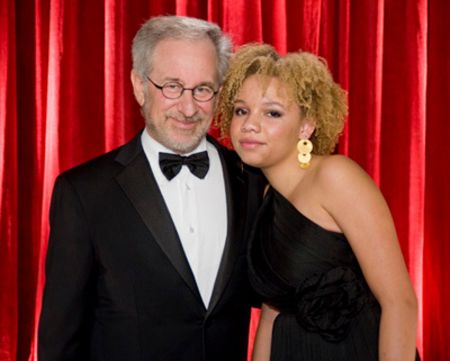 Snippet of father Spielberg with second youngest daughter Mikaela from the 81st Annual Academy Awards.
SOURCE: IMDb
Mikaela, 22, is the adopted daughter by both the partners Steven and Kate (on the far right). George is yet to debut in the cinema, however, she is often spotted with his superstar daddy.
Destry Allyn
Last but not the least, born on December 1, 1996, Destry is the youngest in line. The 5'7'' tall glamour sensation is a rising actress and model signed with DT Model Management. With 25'' waist, 34'' hips, 32'' bust, and libidinous blue-eyed blonde is simply killing the glamour game.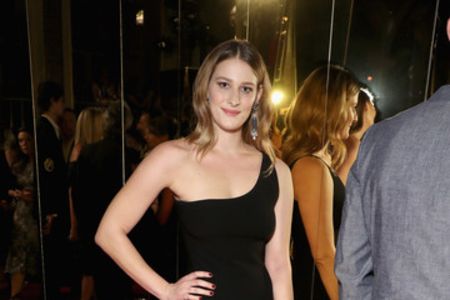 The Youngest and the hottest Mikaela George
SOURCE: Zimbo
Coming to her movie career, the 'Mass Hysteria' actress first-ever debt was from the parody song of the superhit song Chainsmokers' 'Closer.'
However, Christy only appears in a short role in the parody clip. Besides, she also holds an acting credit on two other movies 'Mass Hysteria' and 'Rosie'. So we might shortly see her in the big screens as she git every element required.
Find Out More: Meet Steven Spielberg's youngest kid, Destry Allyn Spielberg
In conclusion, the family of eight shares a good bond with each other, going to parties, seminar and traveling vacation together - a happy family.
We hope you enjoyed the article, stay tuned for more Entertainment updates only on Glamour Fame.
-->