Is Sawyer Spielberg Married? Facts about Steven Spielberg's Son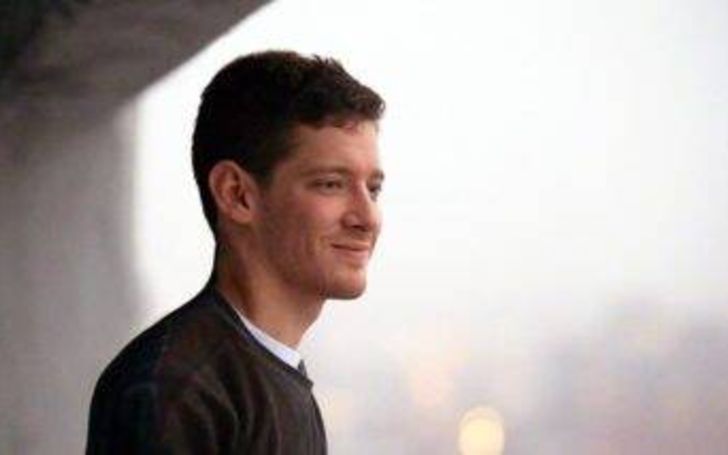 Sawyer Spielberg comes from a family of rich Hollywood background. Growing up with such an exceptional director and producer, Steven Spielberg, as the father who's bagged a hundred movies under his name, cinema, theater, and drama, probably runs in the family's blood.
Steven's given the world some of the most iconic movies to remember. We can never forget movies like 'Jurassic Park,' 'ET,' 'Munich,' 'Jaws,' 'Indiana Jones.' Let's take a look at the star kid's journey and some facts.
Sawyer Spielberg is Married to Wife Raye Levine
The young Spielberg married a NYC based actress Raye Levine in October of 2018. The couple tied the knot quietly, accompanied by their family members and friends.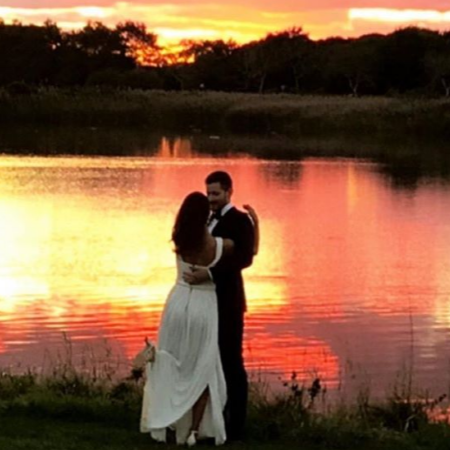 Sawyer and Raye held a private ceremony for their wedding.
Source: Instagram
The couple can be seen together in the play, 'Extinction.' The play explores the evolution of friendships and the challenges that come along with it. Besides that, Raye is the co-founder of 'Where Are They Going,' which is a Theater company.
Recommended: Is Alex Trebek's Daughter Emily Trebek Married?
Wife, Levine can also be seen in TV and films like 'In Stereo,' 'Follow The Roses,' 'The Great Pretender,' 'No Hookups,' 'Settling,' 'It Hardly Rains.'
Sawyer Shares a Total of 6 Siblings
The actor grew up in a house full of noise. He shares a bond with not one, not two, but six other siblings. Sawyer is the fifth kid in his family.
The eldest sister is Jessica Brooke Capshaw, who is Sawyer's step-sister. Jess is an actress best known for the popular ABC medical drama, 'Grey's Anatomy.' The second is Max Samuel Spielberg, who pretty much likes to keep his life private away from the media.
The complete Spielberg family.
Source: Closers Weely
The third in line is Theo, who was adopted. He is a guitarist, pianist, and backup vocalist. The second female sibling in the family is Sasha, also an actress and a musician who's worked in films like 'Indiana Jones,' 'Munich,' 'Kingdom of the Crystal Skull,' etc.
After Sawyer, there is Mikaela George, who was also an adopted kid. Finally, the youngest child is Destry Allyn, who is an inspiring actress and a photographer. Well, it's not hard to guess from where all this artistry in the family genes comes.
Spielberg Grew Up with Dyslexia
Growing up with a learning disorder can be a tough job. Even more difficult is to accept it in front of the mass when you're a star.
Sawyer along with dad, Steven Spielberg.
Source: E radio
Dyslexia calls for a reading disability that affects the ability of the brain to process language. In an interview, the rising actor mentioned his challenges of growing up with dyslexia.
Check Out: 'Dracula' Star Morfydd Clark also Struggled from Dyslexia. Facts about him.
"I grew up with dyslexia. So when it comes to reading plays and analyzing plays, it's always a little harder for me sometimes, so I feel accomplished when I analyze a play in a good way," he told New York Post.
Sawyer Made His Debut in 'Honeydew'
Sawyer Spielberg starred on his first feature film, 'Honeydew.' His movie was a debut in the European Film Market in Berlin.

Sawyer in action in the movie, Honeydew.
Source: Malin Barr
'Honeydew' is a feverish horror movie set in New England where a young couple befalls under the spell of hallucinations, strange cravings, and a chilling nightmares.
The young Spielberg played his role along with fellow actors 'Malin Barr,' and 'Barbara Kingsley.' The movie was directed by 'Devereux Milburn' and produced by 'Dan Kennedy' and 'Alan Pierson.'
Sawyer is More Drawn to Theater Than Movies
The youngest son of iconic director Steven admits to being more interested in theater acts rather than acting in movies. Moreover, Sawyer's debut in off-Broadway was through 'Belgrade Trilogy' at the 4th Street Theater.
The young Spielberg is content with his theater career.
Source: Times of India
Not only that, but the artist also dropped his last name for his performing name. Spielberg mentioned it being a conscious decision as he wanted to tell his own story, make his little journey and adventure, which can be a bit distracting after being a part of a famous surname. Thankfully, both his parents are equally supportive of their son's decision.
For more of these interesting news, Be sure to subscribe to Glamour Fame.
-->