Meet Netflix Dracula star Morfydd Clark; Facts about the Sweden born star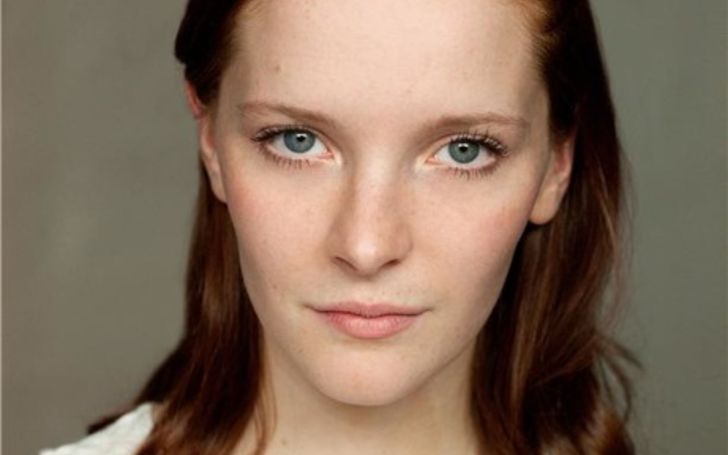 Here's all that you need to know about Morfydd Clark!
Morfydd Clark, Sister Clara from 'His Dark Materials', is the Netflix 'Dracula's' new 'Mina Murray'. The character of Dracula, the most famous vampire of them all, is so popular that bringing something surprising or exciting to the screen is much daunting than the widely known horror villain itself. Coming from the creators of 'Sherlock', the structure of the new series remained similar, with three 90 minutes episodes.
Watch: Dracula | Final Trailer | Netflix
Netflix, however, took a much simpler beginning and brought back Bram Stoker's original 'Count Dracula' back to the curtain. Only later does the series deviated from the original novel suggesting that 'Jonathan Harker' might meet an entirely different fate than that from the book. The British theater and screen actor John Heffernan plays Jonathan Harker, whereas Morfydd Clark portrays his fiance.
While the actress isn't new to the Hollywood industry, she is lesser-known to a much wider audience. Well, there's plenty to know about the Mina Murray of Dracula, here are the top five facts.
5. Morfydd Clark is Welsh
Despite being born in Sweden, Morfydd Clark is of Welsh nationality. The first two years of the actress's life was spent in Sweden before her family moved to Cardiff, Wales.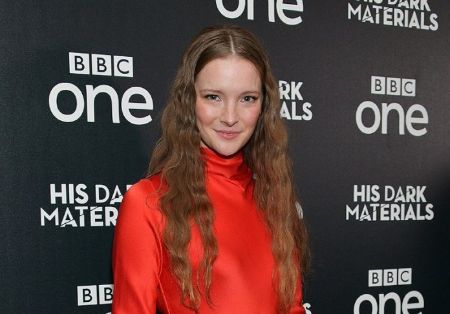 Morfydd is of Welsh nationality despite being born in Sweden.
Source: Scoop Square 24
To this day, she, along with her family, go back to Sweden every few years to see friends there. In an interview with Independent Clark revealed,
For some reason, the only Swedish I know how to say is, 'There is no toilet paper.'
Morfydd speaks Welsh much better than Swedish.
4. Morfydd Clark Suffers from ADHD
Five years after her family moved to Wales, Clark was diagnosed with Attention Deficit Hyperactive Disorder or ADHD. Her condition was brought to attention by her mother, who happened to be a pediatrician in child health. Morfydd said,
My mum was a pediatrician in child heath so understood ADHD. I think it's an issue because of the way that school is, and if we moved away from the Victorian idea of education, there would be less.
To add to the problem, Clark also struggled with dyslexia. Although she had a mother who understood her condition, she still faced difficulties in school.
3. Morfydd Clark Dropped Out of School Early
As if the school wasn't hard enough, Morfydd's dyslexia and ADHD only heightened the challenges. Troubled at school, she would often wander out of the classroom on an impulse. She would be continually shouting or talking and would not do any of her homework. Yet she'd always do well in her exams.
Also See: Dracula Star Claes Bang Talks Difficulty of Working With Props and Blood in the BBC/Netflix Series
Morfydd disclosed in her interview with The Guardian that she had zero confidence and was in trouble a lot. Thus at the mere age of 16, Clark dropped out of school and began her career in drama.
2. Morfydd Clark Played Maud in Saint Maud
The most disturbing role that Morfydd Clark appeared was in the 2019 movie 'Saint Maud,' a British psychological horror film written and directed by Rose Glass. Clark portrayed a young nurse hell-bent on saving her patient's soul from eternal damnation.
Watch: Saint Maud | Official Trailer HD | A24
'Saint Maud' had it's world premiere at the Toronto International Film Festival on 8 September 2019 and scheduled to be released in the United Kingdom on 1 May 2020 by Studio Canal. 'Saint Maud' received a lot of positive response and is rated 7.1 out of 10 by IMDb.
1. Morfydd Clark Will Play a Young Galadriel
Morfydd Clark is all set to make it to the big screen as a young 'Galadriel' in Amazon's 'Lord of the Rings' series in 2021. The news of her joining the cast of the series came out in mid-December of 2019.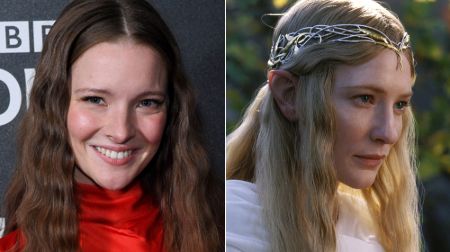 Morfydd Clark is all set to play young Galadriel in Amazon's 'Lord of the Rings' series.
Source: Variety
Back in November 2017, Amazon won the rights to produce at least five seasons of the 'Lord of the Rings' series. The series will be a prequel to the previous movies and is set thousands of years before the original books. Clark took the mantel of Galadriel from Cate Blanchett, who, let's admit it, set the bar very high for the character.
You Might Also Like: Meet Dracula star Chanel Cresswell; What about her personal life?
With her role in Netflix's Dracula and all set to take on the part of Galadriel in the Amazon's series, Morfydd Clark's future in Hollywood looks as bright as ever.
For more facts on celebrities, head on over to Glamour Fame.
-->