Meet Dracula star Chanel Cresswell; What about her personal life?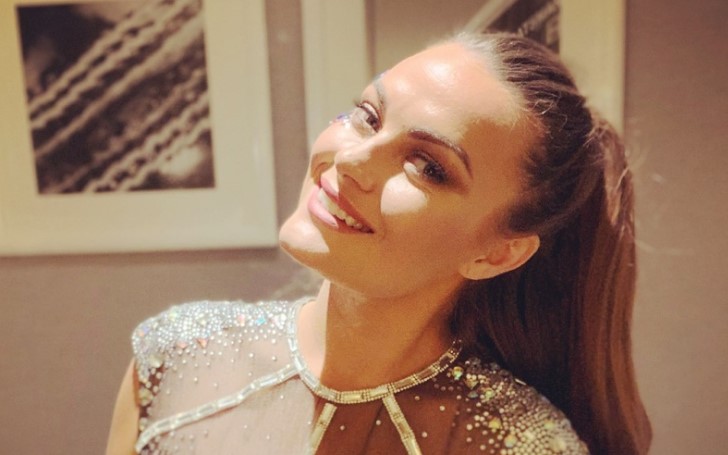 We hope you are already in the 1890s era of the blood-drinking 'Dracula,' right? The new Netflix's taking the internet by the storm by its popularity, after two other greatest shows on the streaming service, 'The Witcher,' and 'You.'
And we are also sure that you did not miss to notice one of the most versatile actresses, BAFTA winner - Chanel Cresswell (Born Chanel Kimberley Creswell, who plays 'Kathleen' on the Netflix version of Dracula. Though the 29-year-old actress bagged just a single episode on the show, she garnered a huge fan following. So, let's just find out more about this amazing actress.
Chanel Cresswell was Born at Nottingham's City Hospital
Since we are here to know about the personal life of the actress, we thought you might be interested to know Chanel Cresswell was born at Nottingham's City Hospital. The Dracula's actress was raised in West Hallam, Codnor, and then Smalley. The 29-year-old is one of four children of their parents.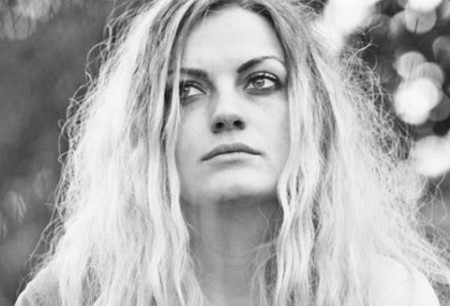 Chanel Cresswell plays 'Kathleen' on Netflix's 'Dracula.'
Source: Chanel's Instagram
According to the reports, Chanel's mum is a home keeper, while her dad is on a pub trade business, and spent most of his life on that. Cresswell's brother and sister help their dad run his Ilkeston pub, 'The Queen's Counsel.' You must be thinking, "so, she is the only one who decided not to be involved in the family business," but Cresswell's other brother is also who chose to live his life his way and decided to go traveling. Now he picks fruits in Australia.
Also See: Claes Bang is Married to His Wife Lis Kasper Bang - Learn About the Dracula Actor in Brief
It's for sure, Chanel's family is one entertaining brood and funny at the same time, more specifically her father. The actress, who was born on 23 January 1990, started her acting career from the age of 15, and her father still jokes to her to get a proper job, isn't he humorous?
There's a Story Where Chanel Cresswell's Middle Name Came From
According to the actress herself, she got her middle name from the place where her parents lived. The actress stressed her mother grew up in Australia, and then moved to Awsworth as a teenager. While Chanel's father was originally from Kimberley, and that's the place the two first lived as a married couple.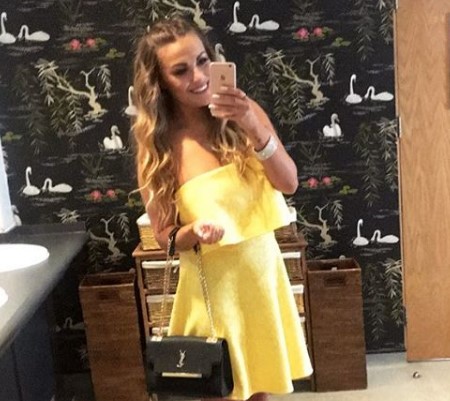 Chanel's full name is - Chanel Kimberley Cresswell.
Source: Chanel's Instagram
Chanel said, "My middle name is Kimberley - they named me after where they frigging lived. Really? They couldn't come up with anything better?" She further said her father had all four of his children working in his pubs. Creswell said, "I remember being about 10 or 11 on my hands and knees cleaning with Brasso. When I was older, I'd be behind the bar pulling pints. I still do when I go back home - I love it."
Is Chanel Cresswell Dating Someone, Does she Have a boyfriend?
Well, according to our records, Dracula star, Chanel Cresswell, has no boyfriend as she is not dating anyone at this time. It is understandable celebrities like to keep their personal life under wrap, but some information still leaks, and we get to find out about their personal life more than they would like to share with the public. But in Chanel's case, there is no single rumor of her getting romantically involved with anyone. Instead, she is more focused on her career and thinks she still has got a lot more to explore on this industry.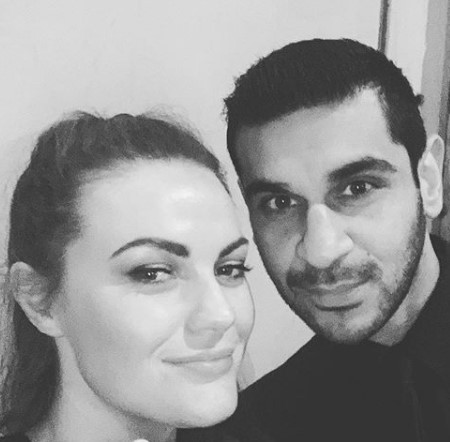 Chanel Cresswell does not have a boyfriend, and we assume it will remain so for a next few years, as the actress stressed she still has much more to achieve in her career.
Source: Chanel Creswell's Instagram
BAFTA winner actress said, "I definitely want to try something different, maybe like a Downton Abbey role. It's rare to see someone who has done the work I have to be seen in that kind of production. Yet an actress known for those roles will do a traumatic part, and they'll be the best in the world. So many Northern actors give that level of performance all the time, but there's seems to be the idea that 'ah well, they're Northern, they can do it."
Also Read: Netflix Orginal Series 'Luna Nera' - Everything You Need to Know About the Show
Chanel further adds, "And yet we're not given a chance to play 'a lady' in a period drama. There is definitely a class issue. That becomes more apparent the older I get. Although I'd also like to be a superhero. I always wanted to be the Pink Power Ranger when I was younger. I like to try different things."
Chanel Cresswell Started Her Career From 'This Is England'
Chanel Cresswell started her acting career from 'This Is England,' a 2006 film that spawned three mini-series. She still remembers how her mum took her for the audition for Television Workshop, which was breeding ground for acting talent in the East Midlands, from where the creator of 'This is England' - Shane Meadows, chose her for the role of 'Kelly'.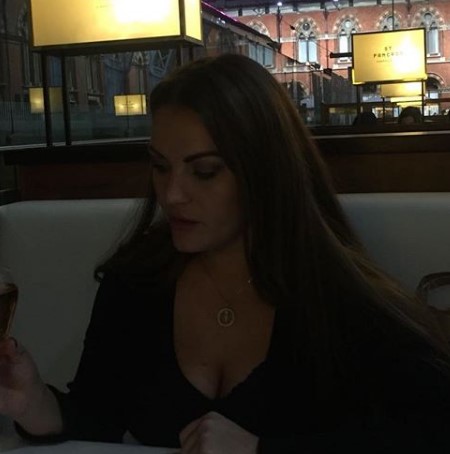 Chanel Cresswell started her acting career from the 2006 film - 'This is England.'
Source: Chanel Creswell's Instagram
That marked the beginning of her excellent acting careers, and she is now in a place where she can comfortably say, she has done all different kinds of roles. Chanel recalls a time when she was offered to do a part of a dominatrix, to which the actress said, "When I was 18 I was asked to play a dominatrix, wearing latex, whipping someone and swearing all the time. I thought, 'I can't do this!'. Imagine my mum and dad seeing that! It was bad enough when they came to screening for My Name Is Lenny, with a sex scene in it. You don't see anything, but it is cringe."
Recommended: Rilakkuma and Kaoru - Some Little-Known Facts About Lesser-Known Netflix Series and Season 2 Details
Chanel further added, "At the screening, I made sure that my dad was sat the farthest away from me as possible. I walk in wearing a silk nightie and start kissing my husband... and he [her father] shouted, "Cut!" at the top of his voice." Well, we told you, Chanel's family is the most entertaining one.
For more information on your favorite celebrities' lifestyle, stay tuned to Glamour Fame, don't forget to sign up for the newsletter.
-->