Top 5 Facts About Pop Singer Megan Nicole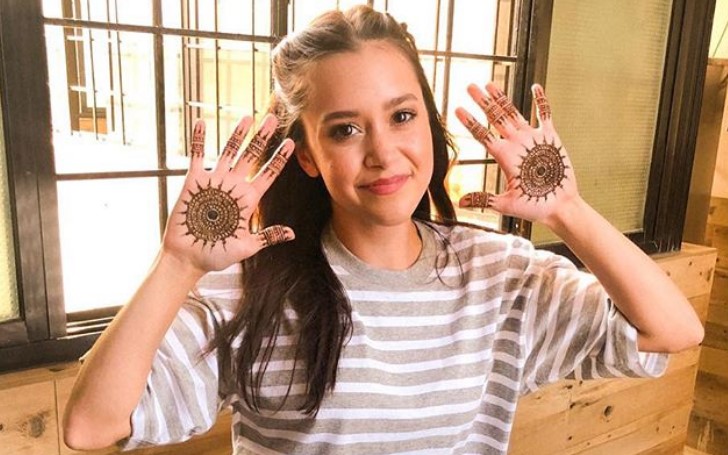 Megan Nicole, is an American singer and actress, raking over 4.2 million subscribers on YouTube, she is the star you should know about.
Nicole, 25, debuted her acting career from the movie, Summer Forever which is based on one of her original songs. There's certainly so much to know about this singer-cum-actress. Here are some interesting facts.
5. Megan Nicole loves traveling
Well, who doesn't like traveling, but Megan Nicole love for is above par, she travels when she needs inspiration. The actress always likes to be close to nature and goes to a park or anywhere where Megan can feel close to nature.
It's a lovely way to find inspiration, woods, forests, parks always inspire people, when you feel lost in your thought, and feels like everything is falling apart, going close to nature is always a good option.
4. Megan Nicole's Father inspired her
If there's someone who needs to be credited for Megan Nicole's success is non-other than her father, Nicole's dad encouraged her to post cover songs on YouTube and give it a try.
It was much needed for Nicole because no matter how chill she looks, the singer-cum-actress had some hard times with anxiety. Nicole's dad proved to be the boon for on this.
3. Megan Nicole Has a Sweet-Tooth
Megan Nicole likes to munch on anything sweet, while Cotton Candy Grapes is her favorite snacks, The actress will Paris for sure, as it is famous for sweet and pastries. How does Megan maintain her figure despite eating so much sweet you might ask.
It's the power of the love when you truly love something, it doesn't have side-effects, and the proof to this is Megan herself, not to forget, the Latina actress also likes weird combo of juices and drinks. For instance, coffee with lemonade.
2. Megan Nicole loves Penguins
By now, you already know Megan Nicole has a pretty weird taste in just about anything, so here's the next one, our girl, Nicole loves penguins, not just love, but kind of obsessed. We are pretty sure the actress would have loved to attend Marc Jacobs and Boyfriend Char Defrancesco big day.
But that's not something you can keep as a pet, animal rights, you know; So, Nicole settled for a couple of dogs.
1. Megan Nicole had it pretty rough when entering her adulthood
No matter how successful you are, you still have to go through that phase you feel completely lost, when expectations piles up, you start to feel the pressure on your shoulder, and you are left devasted.
That's pretty much everything that happens with all us, but just because Nicole is a successful singer/actress, doesn't mean she did not go through the same phase.
The 25-year-old actress wish someone had told her about the adulting thing and stuff, even Megan said just knowing that you don't have to have the Pinterest-perfect house and know everything about everything take a lot of the pressure off, so it's okay to feel like a shit sometime. We are all figuring out something, always.
Well, the actress should have consulted the Simpson's creator, as they are the liege of predicting stuff.
-->